It's Back To School week here in our state (yes, already!), and our four year old is starting Pre Kindergarten this year, so all things school and learning are definitely on my mind.  I wanted to reach back into the archives again to re-run this article Joan wrote on incorporating learning into every day activities with your children. Enjoy!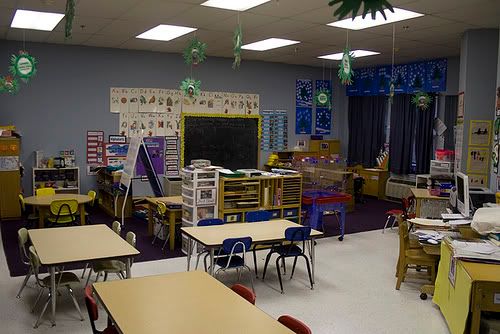 I have two kids that learn in entirely different ways. My son is our first-born and he lives to learn the ins and outs of anything that strikes him as interesting. His curiosity drives his intelligence. A running joke in my family involves him, at the age of 3, telling my uncle, "YOU HAVE TO EXPLAIN THESE THINGS TO ME!"
Then, there's my daughter. She's just as smart, but she's all about theatrics. We'll sit down to learning time, and she acts like all of the information is bouncing off of her and nothing is learned. Then we'll overhear her and her brother talking in the other room; she reveals that she knows far more than what she lets on… usually more than I was trying to teach her in the first place. When you try to teach her in the traditional sense, I guess it's not dramatic enough. She's something else.
This post is for everyone, especially those in my position with a kiddo that requires an alternative course of action. "Strategery" if you will. I want to have our learning time, but not with her getting her "I dunno" act together beforehand. I've found multiple ways to do this.
Regular Activities with Learning Potential
• Cooking: Your kids can greatly benefit from helping you in the kitchen. Almost every measurement involves a fraction and a parts-of-the-whole mentality. If they're not ready for fractions, it's still an opportunity for them to enhance their familiarity in general and grasp the idea that numbers come together in many different ways.
The ingredients in your kitchen alone broaden the educational possibilities You can go into the nationality of the different foods you eat on a regular basis. Bring out a cookbook to show them what foods look like if you don't have them on-hand. If you don't already, designate separate fruit and vegetable drawers, and ask your child to help you unpack groceries to introduce or practice categorizing.
Things have changed so much since I was little, but I've always thought it would be fun to have a daily sheet – or optimally a dry-erase version – of the food pyramid and have the kids check off what we've had after every meal or snack. I've never done this, but I think it'd be great for categorization and health consciousness from an early age.
With great care, have ice and water and boiling water close by, and tell your kids that it's all made from the same thing if they don't already know.
Sensory Education: Have taste tests. Blindfold your kids and have several samples for them to taste. See if they can tell. Then, switch them up or replace them completely and have them smell or feel samples to see if they can identify the food or drink. My brother and I used to do this, and it was one of the greatest things I remember doing at home when I was little… free, innocent fun.
If you brave the grocery store with your kids, ask them if they'll fetch things close to your basket while you decide on another nearby item. They'll have to combine several descriptors to find the right product, and if nothing else, they'll find it by deductive reasoning… even if it's you telling them it's not right until they find it.
• Laundry: I guess categorization is the key element here. Have your kiddos separate dirty laundry into light and dark, or have them separate clean laundry into each family member's own pile. If you think of any more, tell me. I need as much help as I can get in keeping up with our laundry.
• Let your kids feed or help feed the animal(s), and put it on their chore chart. Responsibility is a huge lesson for every child to learn. We're planning on getting our son a fish. We will explain to him that the fish will live if he feeds him regularly, but we're not going to help him. This may sound harsh, but if the fish dies, hopefully it'll be a lesson learned. If you're a member of PETA, I'm talking about sea kittens.
Games and Activities That Teach
I love playing games with the kids. I think they all have some level of education, but there are a few that really stand out.
• Mouse Trap: I love this game. Our daughter got it for her birthday recently, and I was thrilled. This game actually has a lot of educational components. First, you have to assemble the whole contraption by following written and illustrated directions. If you haven't played the game in twenty years, it even takes an adult a few moments to wrap their minds around the whole thing. The most useful components, to me, are both the lesson of cause and effect, and the introduction of chain reactions. Cause and effect is everywhere, but maybe when you are trying to describe it later when teaching in written form, you can refer back to Mouse Trap. That may be a stretch, but I can see myself using it!
• Battleship: Our son recently started playing this game and it's great for a youngster. Without them knowing it, the point of this whole article, they are learning how to read a grid. You need that skill your whole life, and in many cases it serves as the foundation of an entire discipline of math. The fact that this game so effortlessly makes the skill accessible to very young children is incredible to me.
• Perfection: This game pushes your kids to recognize shape and spatial orientation. Once they can get all of the shapes into the correct places, then they begin to push themselves to improve their time. Their reaction time. When you see or hear your child saying that they've improved their time and are getting faster, it's easy to assume the basic shape recognition aspect of the game has been mastered.
• For reading children, I think Scattegories is perfection for words: If your child can read and write, it's never too soon to introduce this game. It's highly probable that early readers and writers will benefit more from the game without the timer involved. Almost identically to Perfection, Scattegories offers evidence of vocabulary growth and advancements in writing skill when the timer becomes more fun than frustrating to your child.
• Any sport: Let them pick, or if they are indecisive, you pick. Whichever, they need the hand-eye coordination. The forethought that comes with athletic experience is irreplaceable; when you're able to predict what another player or person will do and it becomes instinctive, a very valuable skill has been acquired. Whether you want to or not, think of how your kids will eventually assume the position behind the wheel of a car… having them conditioned to "keep their heads on a swivel" will come in pretty handy. I know that babies can't really benefit from a tennis racket right now, but rolling a ball to a toddler or even pre-toddler will benefit their growth tremendously.
• Felt boards, Easels, Chalkboards, Dry-Erase Boards: All of these outlets give an open door to whatever the child's imagination can muster. When you make or buy a felt board, gather a wide variety of colors in sheets of felt (I think they're about $0.10 each) and ask your children what they'd like. Go ahead and make numbers and letters and the shapes associated with what you know they're "into" and let them be the sounding board for subsequent shapes and themes.
My daughter and I just went to the craft store and stocked up on beads. She has made necklaces and bracelets before and loved it. I figure her enthusiasm for the activity serves as a great opportunity to introduce patterns into the (under the radar) curriculum. I mention this to be used as a template. Take into account their favorite activities that wouldn't normally be seen as educational, then find a way to make them so.
My son is in Kindergarten at a public school and I follow his daily work closely. None of what he brings home is beyond what his little sister is capable of, and it encourages me to push her without her feeling the pressure.
The common factor in all of these activities: you know they're learning, but they only know that they're either being involved with your usual activities OR having fun like they do best. There's no asking, "What is…?" There's no pushing your child for an answer if they're not inclined to offer one on their own. My daughter has gotten better about offering answers, but only after I stopped quizzing her for them.
All children are different, but I hope this gives you a little help, an encouraging voice, or just a different perspective.
Do you find these helpful? Can you see these ideas helping in your kids' learning or retention style?