Welcome to another Monday at Simple Kids!
Today we have two paintings that deserve to be shared…
9-yr-old Keenan created the following painting in an impressionistic art class.   His parents point out the the intricate, numerous stages the piece had to transcend to achieve this result.  He's nine and I'm excited to see what he does next.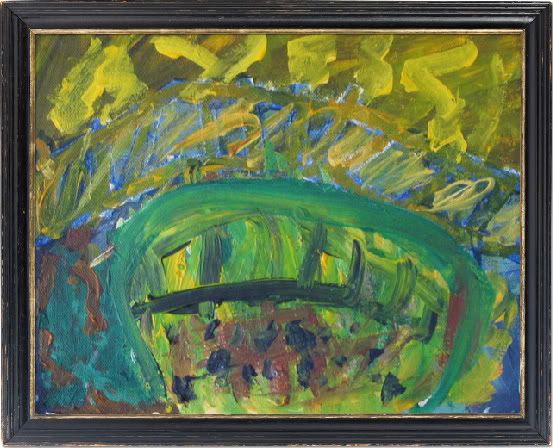 The next one is from my own house.  My son was born on Valentine's Day, so he inevitably would bring home art projects from Kindergarten about "his birthday".   My husband and I were floored by Our Valentine's valentine.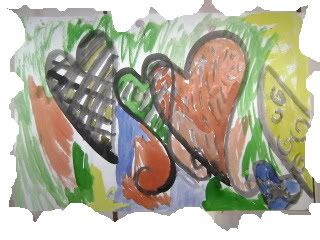 That's it for this week; keep the submissions coming!