Seeking proper African boy names for your sons might be difficult because names have different meanings and origins. A name also carries many dreams with expectations you want your kids to have when they grow up.
So, if you are trying to find a suitable African-style name, you can refer to some powerful and meaningful suggestions in this article to name your baby. I hope you will be satisfied with your choices!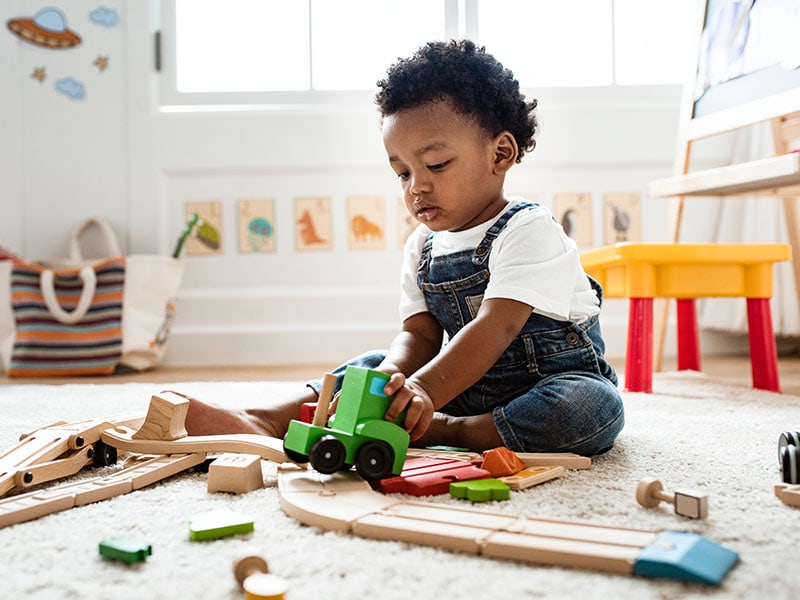 List Of Common African Baby Boys' Names By Length
If you are searching for common names for your sons, you can refer to the list of manly options ranging from short to long.
Incredible Short African Boy's Names You Can Refer
Here is the collection of 4 to 6-letter names for your baby boys. Although they are short, these options still express power.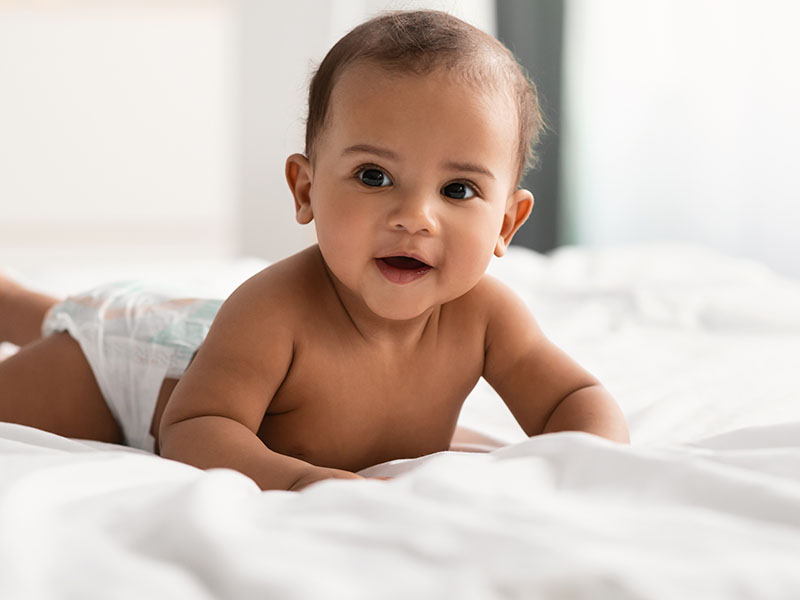 1. Akwasi
The Lord of Life Descent deity of the day Sunday and Koyasi were the origins of the name Akwasi, so this Ashanti given name means "born on a Sunday". Actually, men with this name are often known as "clearer of the way" or "leaders in society".
This name has many different spellings. Akwasi or Kwasi is the common spelling of Ashanti and Akuapem subgroups. Meanwhile, Kwesi is the way that the Fante subgroup spells this name.
Akosua is a feminine form for baby girls born on Sunday. In Africa, parents often pair this name with an English or Christian name for their kids, like Akwasi Afrifa, Akwasi Frimpong, or Akwasi Oduro.
2. Asante
Asante is a familiar name for boys of African-Kiswahili origin. This ethnic name is popular with the Ashanti people of Ghana. This word often appears as a given name and surname, and is translated to "Thank You".
3. Akpan
If your child is your first son, the Ibibio name Akpan is an ideal choice as it means "firstborn son". Besides Africa, this name is used in the US as the last name, but it is not popular.
4. Alieu
Alieu is a well-known given name for African males since it literally means "strong". Fula people were the first people to use this name. Initially, Alieu was primarily the name of members of the Fulani royal families.
5. Aadan
The African baby boy's name Asdan is possibly the Somali form of the common name Adam. This name is known commonly for the meaning "son of the earth".
6. Bitrus
Do you have any idea about your son's name? Bitrus is an excellent option due to its strong meaning, "stone". This name is a Hausa version of "Peter".
If you want to use the name Peter for your babies, but your relative already has it, you can use Bistrus as an alternative.
7. Cali
The root of the name Cali is East Africa. You can understand it as "lofty" or "sublime". Recently, the United States people have used this name popularly. Besides, parents can use a feminine version of Cali for their daughters, which is "Callie".
8. Chinua
One of the African-Nigerian origin names, meaning "God's Own Blessing", is Chinua. Chinua Achebe – a Nigerian novelist and poet – is one of the notable people having the word "Chinua" in their name.
9. Dawit
Dawit is an African boy's name for those who have a lovely heart. You can find the similarity in sound between this name and David since it is another form of the Biblical-based boy name , "David".
This popular name appears in 30 different countries. Actually, Dawit ranked the 17,305th most common name worldwide.
10. Desta
This Amharic name has its roots in Ethiopia. Because of its meaning of "joy" and "happiness", parents hope the kids will grow up in happiness, joy, and peace when calling them Desta.
This is also a unisex name, so please feel free to name your baby girl with this name.
11. Diallo
The African name Diallo refers to "bold" in meaning. This name was one of the popular names in the 1970s.
12. Elphas
The name Elphas expresses the strength and intelligence of a child. Indeed, this Southern African name refers to wisdom, thought, intent, and intuition. It is associated with some notable people like Elphas Buthelezi (a South African politician).
13. Frikkie
If you wonder if Frikkie is a good name for your sons, the answer is yes. As for the meaning of "strength", Frikkie is an incredible given name for boys. This name conveys the creativity, loyalty, generosity, and love for the domestic life of a man.
14. Goitom
If you hope your sons to become great leaders in the future, Goitom is an excellent name for this expectation. Do you know the reason? Since this name means "Lord, Master, or Their leader". It comes from the Eritrea languages.
15. Isaac
The Hebrew-origin name, Isaac, means "one who laughs" or "one who rejoices". In fact, this is the name of the firstborn son of Abraham in the Old Testament of the Bible, who is known as one of 3 biblical patriarchs revered by Jews. Muslims, and Christians.
You can refer to the short versions of Isaac for your lovely boy, including "Ise" and "Ike".
16. Idir
Idir belongs to the list of the most popular Northwest African names, and "alive" is the literal meaning of this word.
17. Imoru
Imoru Egala (Ghanaian foreign minister), Imoru Salifu (Ghanaian politician), and Imoru Ayarna (Ghanaian businessman) are the first people I think of when talking about the masculine given name Imoru.
This Ghanaian name stands for discipline, realism, practicality, and reliability.
18. Jaen
Jaen is a prominent name in the list of Hebrew-root masculine names, which means "ostrich". Indeed, many Dutch-originating Afrikaans speakers in South Africa bear this name. Also, you can find it commonly in Estonia.
19. Jomo
The most influential person with the name Jomo in Africa is Jomo Kenyatta, the first Prime Minister and President of Kenya. Typically, it plays as a masculine given name, which means "flaming spear".
20. Junior
Junior is a popular Latin-root masculine name, meaning "young" or "child". This name originates from the word "iunior", which means "younger". It is popular as a nickname rather than a given name.
This is one of the common names in the United States. It has been on the list of the top 1000 most popular names in the US. Its popularity reached its peak at no.116 in 1925.
21. Kosie
Kosie (pronounced as Kos-ie) is a typical South African boy's given name. This name originates from the Latin and Greek words "lacobus" and "lakobos", which mean "supplanter, leg-puller, or heel grabber". Also, Kosie is a diminutive form of Jacobus.
22. Linval
Linval is a unique name. Nevertheless, Jamaica and Zimbabwe are the 2 nations with the most babies named Linval.
Fun facts, the first person who got this name was recorded on September 12th, 1883, by the Social Security Administration. Fewer than 5 babies were born named Linval between 1880 and 2020.
23. Mpho
When referring to a Sotho and Tswana name, Mpho is an indispensable recommendation. The translation of this name is "a gift". Indeed, its root comes from the word "fa", meaning "to offer".
24. Miloud
The name Muloud is associated with the birth of the Prophet of Islan Muhamed El Mawlid Ennabawi. It is known as "Miled" in the Middle-East countries. Babies get this name when they are born on the Prophet's Birthday.
Parents in the North African subregion and North African families living in Europe love to use this name for their kids.
25. Moussa
Moussa is an actual name for your boys since its meaning is "son". Another Arabic form of Moussa is "Musa". It's not complicated to find this name in western Africa. Moreover, this one can be a given name or surname.
26. Moti
If parents want their sons to become great and strong leaders in the future, Moti is an ideal option because the name means "leader". Regarding the origin, this name is derived from the Oromo language, which means "King".
Moti is known as a simple form of the Romani-origin name "Motshan", which comes from the "Movcha" of Yiddish.
27. Mwangi
Mwangi is derived from Kenya, which means "rapid expansion" in Kikuyu. Initially, this collective name was used for a group of Kikuyu males in the early 20th century.
28. Mubiru
Mubiru refers to a character in the traditional oral story of Ganda. However, the true meaning of this name is still unknown.
Plus, the name Mubiru is closely related to forests and hunting, so it is a common choice of parents who have a solid attachment to hunting and forests.
29. Petros
The common name Peter has another Coptic and Greek-form male name , which is Petros. People often give it to baby boys since the "stone" or "rock" meaning expresses the strength and force of a man.
30. Rugare
Rugare is considered a given name in Africa. Since it's a unisex idea, you can pick it for your sons and daughters. Africa and Zimbabwe are the origins of this name, so it is popular in 2 countries.
Two notable people named Rugare you might know are Rugare Gumbo (Zimbabwean politician) and Rugare MagariraIt (Zimbabwean cricketer).
31. Saihou
Saihou refers to the individuality, self-confidence, and independence of a person. It is an African Dutch-origin name, meaning "sin".
32. Simba
If you are a fan of the famous Disney movie "The Lion King", you might be familiar with the lion king Simba. Disney has chosen this name due to its similarities with the Swahili name Nsimba, which means lion. Simba is a simple version of this name.
Actually, in Shona languages, the Simba has the meaning of "strength". Therefore, it's suitable to pick this manly option for your boys.
33. Tafari
Do you want your kids to be strong and powerful as a King? If yes, please give the name Tafari to them. The name means "he who inspires awe" and comes from the African-Ethiopian root. In addition, this was the name of the last king of Ethiopia – King Tafari.
34. Tettey
Deriving from Ghanaian languages, the name Tettey means "the first son of the family's birth count". Additional information, the numerology of the name Tetty is 5.
35. Zaire
The name Zaire originates from the name of a river across Africa. Therefore, it gets the meaning of "the river that swallows all rivers". This name is a wearable and ideal option for a strong boy.
Medium To Long Powerful African Names For Baby Boys
Below is the list of more-than-6-letter names from A to Z. Please take a look at it and pick your best opinion.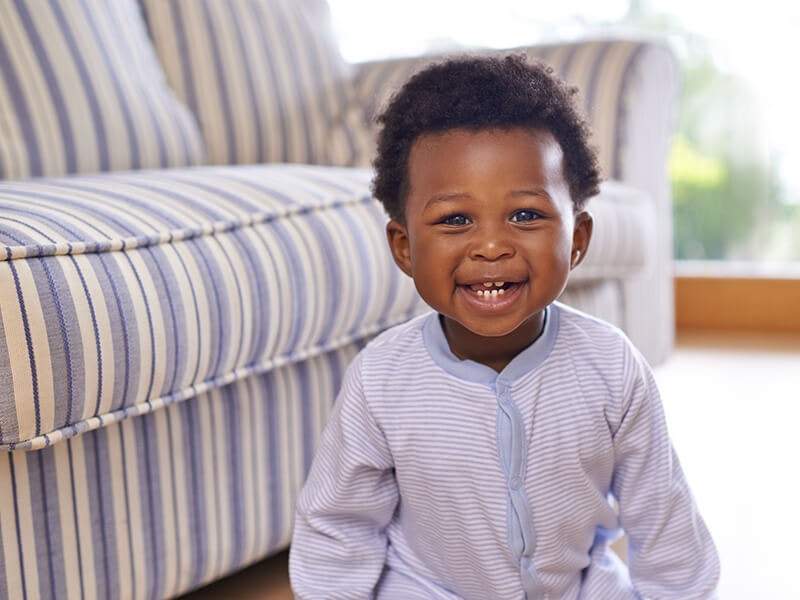 36. Akpofure
Akpofure is another widely-used word in Africa that refers to the "peaceful life" in the Urhobo language.
kpofure expresses the desire for a peaceful and happy life that parents want their sons to have in the future.
For more information, there are some similar names to Akpofure, including Pour, Lepore, Pore, Thomure, or Khoury.
37. Ameqran
One of the popular Tamazight names in Africa is Amerqran. This name refers to "eldest", the immortal, "the Elder person", or one who is blessed to have a long life with no end". Parents often give Ameqran to their kids, who are blessed to get a long life with no end.
38. Chibuike
Chibuike is another attractive name since it literally means "God is strength". It reflects the strength and bravery of your boys. Typically. This Nigerian-root name is often used for Christianity by religion.
39. Chikodi
Chikodi is a popular African masculine name that implies "it is in the hands of God " or "it is up to God". A person named Chikodi is often strong, freedom-loving, energetic, and growth-oriented. According to the numerology value, the lucky number of this name is 5.
40. Chiumbo
Your little boy is a small package of joy if you give him the name Chiumbo because its meaning is "small". Plus, this Mwera name can be good for your daughters if you want.
41. Chiyembekezo
If you are finding a unique given name for your babies, Chiyembekezo is an ideal option. This name was used first by the Chewa tribe, translated to "hope". It shows the great expectations parents have for their kids.
42. Dakarai
The meaning of the name Dakarai in Shona languages is "happiness" or "rejoice". This is the common
iven name of many notable people, like Dakarai Allen (an American basketball player or Dakarai Gwittira (a Zimbabwe music producer).
43. Gbolahan
This Nigerian-origin name is pronounced Gbo-la-han. Do you know the meaning behind this name? Yeah, the answer is "Gift of God". Besides Nigeria, it is a popular name in other African nations, the UK, and the US.
44. Issiaka
If you ask me about a fantastic Ivorian male name, Issiaka is one of my answers. The exact meaning is unknown. Based on numerology, this name is protective, balanced, responsible, and an excellent relation builder, so it is a compatible option for strong boys.
45. Lemogang
What is the secret behind the name Lemogang? This name shows a powerfully charged personality that appeals to powerful ideas. You can be a gentle person and have good diplomacy skills.
Moreover, you can attract and fascinate others through your sayings and stories if you get this Botswana-root name.
46. Mxolisi
This common African-based name is translated to "peacemaker", "someone who brings peace", or "apologizer". You can find this name popularly in South Africa, Botswana, Zimbabwe, Swaziland, and France.
47. Mphatso
The name Mphatso is suitable for both boys and girls since it is a Chewa-based unisex name. "Gift of God" is the meaning of Mphatso. People named Mphatso tend to be creative and inspiring. Furthermore, they build trust and secure feelings for other people.
48. Melisizwe
In Xhosa languages, Melisizwe literally means "leader of the nation". You can pronounce it simply as Me-li-sizwe.
49. Mayamiko
The meaning of this name is "praise" or "gratitude". Fun facts, Chewa is the name of a big Fair Trade company in Malawi. Accessories, clothes, and gifts are common products here.
50. Maxamed
Maxamed evolves in Muhammad, which is a Somali form of this name. It means "Thanks" or "King".
For more information, the Somali people have lived in the Horn of Africa for more than 7000 years. Their name is inspired by the combination of many religions and cultures like Islam.
51. Mawuli
Mawuli has appeared primarily in African nations, which is given to cute and tough boys. In terms of the root, this name is of Ewe-Ghana origin. Usually, a person named Mawuli is Christianity by religion.
52. Nzinga
The Mbundu version of the name Nzinga is Njinga, translated to "wrap" or "twist". For those who don't know about Mbundu, it is the specific languages of Ambundu people who have the origin of northern Bantu populations.
Typically, most people named Nzinga are Judaism by religion.
53. Nyongesa
Nyongesa means "born on Saturday" in Luhya languages. Typically, the Luhya people will name their children after their grandparents or other relatives in the family.
The names showing the birth's circumstances, such as Nyongesa, will be used if other relatives' names are unavailable.
54. Nthanda
Your boys will shine and become the center of society in the future with the name Nthanda since it means "star" in Tumbuka.
55. Olatunji
Olatunji can be converted to "Wealth" or "Wealth has awakened". It is a name of Nigerian origin, but it is widespread in many countries like the US, the UK, Australia, and Germany.
Olatunji is an excellent idea for your son's given name and surname. Extra information, there were about 375 babies with the last name Olatunji in 2010, according to the US Census Bureau.
56. Seydouba
Seydouba Bangoura, Seydouba Cisse, and Seydouba Soumah – famous Guinean footballers are the first renowned people I think of when it comes to the name Seydouba. Therefore, this name is an ideal option if you want your kids to become strong like them.
57. Simphiwe
If you are seeking a South African name for your sons, Simphiwe is an incredible suggestion. This given name has its roots in Xhosa and Africa. Its meaning refers to "God has given us this gift".
58. Sithembile
Sithembile can be interpreted as "we hope" or "we trust" in Zulu. Baby boys with this name represent the vast expectation of parents when given this name.
59. Tichafa
Tichafa is one of the ideas in the list of Zimbabwean boys' given names. In this country, there were 2 notable people who got this name, including Mike Tichafa Karakadzai and Tichafa Samuel Parienyatwa, who were Zimbabwean military officers and physicians.
Group Of Excellent Names For Your Sons Based On Origin
Let's move to the next section with various names of different origins, like Arabic, Igbo, Yobura, or Amharic. Keep reading and find it out!
African Baby Boy's Names With Arabic Origin
Arabic is a type of Semitic language that appeared in the 1st century CE. Please stick to this section to check the group of great Arabic root boy names . I hope you can pick a compatible option.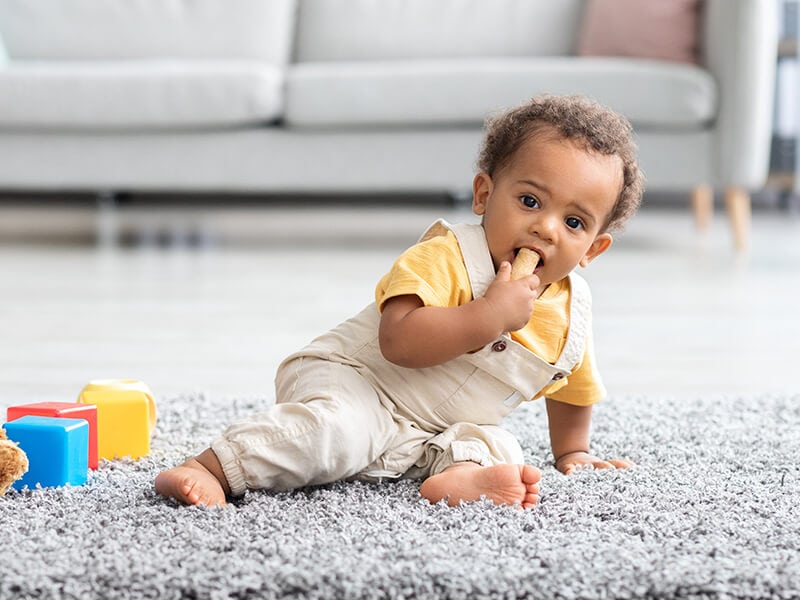 60. Aamadu
The name Aamadu is derived from the Arabic name "Ahmad". This name is translated as "most praiseworthy". Aamadu is an ideal name to show the manliness and masculinity of your baby boys.
61. Aboubacar
Aboubacar is popular in French-influenced African countries, like the Republic of Guinea. Also, this nation is the birthplace of this name. The Arabic root name "Abu Bakr" is the origin of the Aboubacar.
The meaning of the western African name Aboubacar is "the father of the young camel". For extra information, this is the name of a companion of the first caliph of Islam and the prophet Muhammad, who is known as Abu Bakr al-Siddiq.
62. Abdi
Another great Arabic origin name for your sons is Abdi, meaning "servant of God". Abdi is a popular name for Muslims worldwide. In fact, it is often mixed with one of the names of God in Islam, but it can appear alone.
63. Ahmed
Ahmed is a male name of Arabic root, which means "commendable" or "praiseworthy". It can be spelled "Ahmet" or "Ahmad". It's believed that this name is a variation of the name Mohammad (the prophet of Islam).
This given name is common in Muslim families worldwide. Also, it gains more popularity in the US as it is 674th in this list of the most common names in the United States.
64. Alassane
You can pick Alassane for kids' given or surname names. This is an alternative to Al-Hassan, which is an Arabic masculine name. Alassane indicates handsome boys, but it means "knower" and "king" in Kenya and the US.
Alassane Ouattara (the president of the Ivory Coast since 2010) is one of the notable people having the word "Alassane" in their name.
65. Amadi
Amadi is a typical African masculine name originating from the Arabic and Nigerian languages. Its meaning is diverse, including "free-born", "highly praised", and "one who constantly thanks God".
This name represents the liberality of a boy. Giving this name is a great way to inspire your kid to be a free spirit in the future.
66. Barack
The given name with Arabic origin, Barack, means "bless". This name comes from the Semitic root B-R-K, which means "to kneel down". Actually, "Brak" or "Baraq" are other spellings of this name. For the feminine version, you can use the name Baraka.
67. Baboucarr
Baboucarr is an Arabic-rooted one, which is interpreted as "The truthful". It is widely offered to males in the Gambia as a given name.
This is the name of many famous Gambian people like Baboucarr Gaye (goalkeeper), Baboucarr Njie (footballer), and Baboucarr-Blaise Jagne (Gambia foreign minister).
68. Cardiraxman
Cardiraxman is an evolution of the Arabic name Abd Al-Rahman. This evolution comes from the Muslim population of Somalia. Therefore, it means "servant of the merciful" in Somali languages.
Abdurakhman and the Abderrahmane are other same evolutions of this name, and they are often used for Chechnian and Maghrebis boys.
69. Harouna
Occasionally, this name is spelled "Haruna". It's great to be a surname, but giving it as a masculine given name is a possible idea as well. This name is derived from the accusative case infected form of the name Harun – an Arabic-origin name.
70. Idrissa
Idrissa, meaning "interpreter", is an Arabic-based name. The common form of this name is Idris, which is the name of a Quranic prophet. For more information, North and Western Africa are the areas that have many people named Idrissa.
71. Momodou
In the Arabic language, Momodou means "Mohammad". The name pronounced Mum-oh-dew is common in the Gambia. This name ranks 38,542nd in the list of the most popular names of all time.
Moreover, 2004 was the year with the most newborn babies named Momodou, with a total of 11 babies.
72. Yuusuf
The name of Arabic origin means "God increases" which represents the influence and power of males. Besides, Persians, Kurds, and Turks use this name for their babies. This name has Hebrew and English versions, including Yosef and Joseph.
Give The Manly Yoruba-Root Names To Your Sons
Yoruba is a Congo-Niger language. This is common in Nigeria and many West African Coasts. Let's see the names of Yoruba roots in Africa.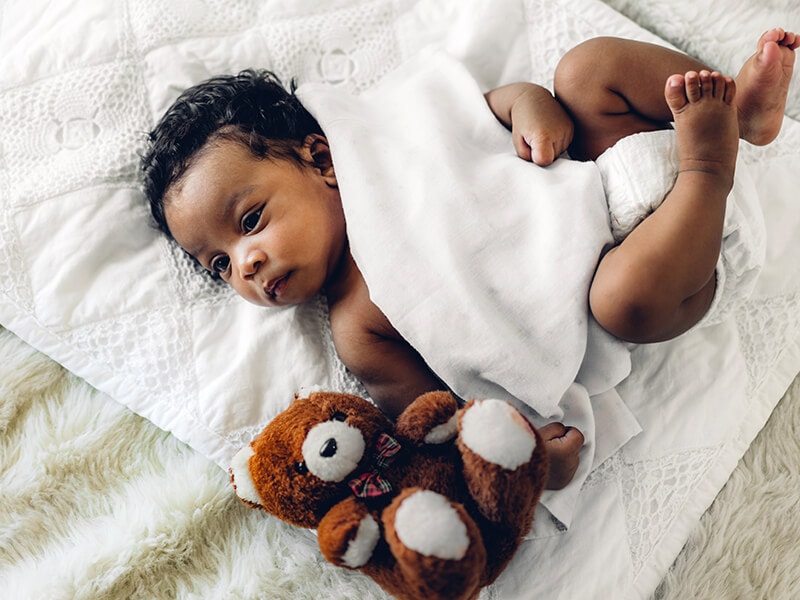 73. Abidemi
Abidemi is simply pronounced as "aa-Biy-DEH-Miy". This Yoruba boy's name means "father's absence" or "girl born while her father was away". This name is often used for children with exceptional circumstances whose father was not around when they were born.
74. Ade
Ade is a perfect given name or nickname for African boys. This is a diminutive version of the name with "Ade" as the first syllable. If you are looking for a Yoruba name, you should consider this name, which means "crown".
75. Adekunle
You should consider the Yoruba-origin name Adekunle if you are about to welcome a newborn boy into your family since its meaning expresses masculinity and strength. That's right, as "King, royalty, or crown filled the house" is its meaning.
It can be the given name or surname. Many renowned people have the name Adekunle, such as Adekunle Fajuyi (Nigerian Army officer), Adekunle Gold (Nigerian musician), or Benjamin Adekunle (Nigerian Army officer in the Nigerian Civil War).
76. Adewale
Another versatile name I would like to recommend is Adewale, as you can use it for both surnames and given names. Its origin belongs to the Yoruba languages. This name means "the king came home". It is also the name of many famous people and fictional characters.
Adewale is a dominant example. If you are a fan of the video game series Assassin's Creed, you can be familiar with the Adewale character.
77. Akinwunmi
When it comes to the name Akinwunmi, many people will link it to Obafemi Akinwunmi Martins – a famous Nigerian footballer. Indeed, Akinwunmi is a manly name from Yobura, which means "like a hero".
78. Babatunde
Babatunji, Babaside, or Babs are other forms of this Yoruba-given name. Are you curious about its meaning? In short, it can be translated to "father returns".
In short, this common name refers to a male ancestor, like a grandfather or deceased father. When mentioning this name, I often think of Babatunde Adebimpe – a well-known American musician and actor.
79. Biyi
In Nigeria, you can encounter many baby boys named Biyi as the given name. This Yoruba-root name means "birth" or "to give birth".
80. Dele
Dele is a common Yoruba-based name for males in Nigeria and other African countries that means "come home". It is the diminutive forms of Oladele (wealth comes home), Ayodele (joy comes home), or Oludele (my lord comes home).
81. Oladapo
The Nigerian given name originates in Yoruba languages, meaning "wealth has been mixed together". Besides being a given name, Oladapo can work as a middle or last name.
82. Olumide
The boy's name Olumide is Yoruban in origin. Its meaning "my God comes" is suitable for your boy's strength, courage, and masculinity.
83. Olusegun
A diminutive version of Segun, Olusegun means "God is victorious" in Yoruba languages. Olwasegun is known as another form of this Nigerian masculine name. People started using this name on November 7th, 1947.
African Masculine Names Of The Igbo Origin
Igbo is the language of Igbo people who live in Southwest Nigeria. Follow this part to explore how to name your sons in these languages.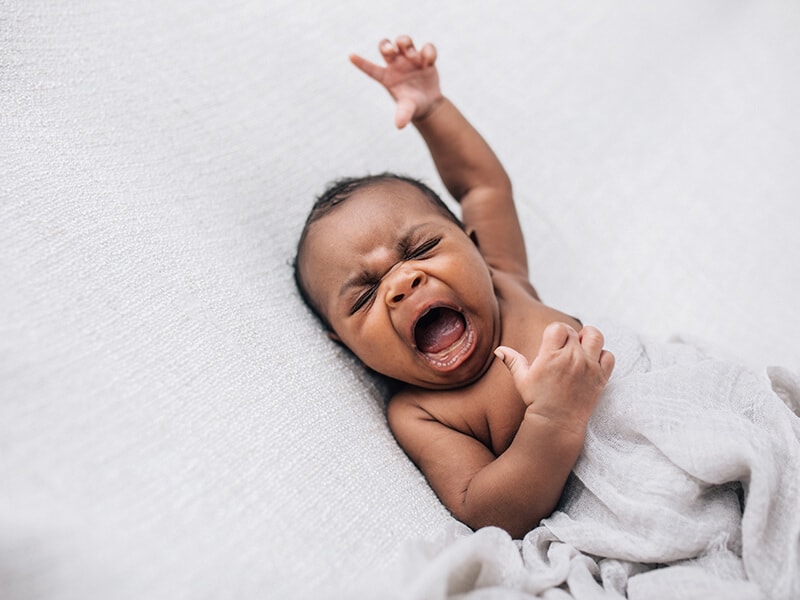 84. Azubuike
Azubuike is a Nigerian, Igbo-origin name. This name implies "the strength gained from past experiences". It is primarily a boy's name.
85. Chima
Actually, Chima is a short version of the Igbo-origin name, "Chimaijem". This is a gender-neutral name, so you can give it to your sons or daughters. This common African name meaning "God knows" is often used as a surname.
86. Chinasa
You can pronounce the Igbo name as "Ch-ihnaasah". It is suitable for both boys and girls, but this name is popularized among males. Also, many girls get this name outside Nigeria. You can interpret this name as "God answers" in Igbo languages.
87. Chucks
Chucks is a youthful and lovely name for baby boys in Africa, which means "God". It is a diminutive form of an Igbo name that starts with "chukwu". Do not confuse it with Chuck (short form of Charles in America).
88. Kanye
Kanye is a Yobura and Igbo-based name. It means "next in line to the chieftaincy" or "let's give" in Yobura and Igbo languages. Plus, it is a word in Bantu languages, translated to "only one" or to shine".
In addition, it is interpreted as "ought to shine" in Xhosa, Zulu, and UzuKanye. Kanye is a Nigerian and South African-based name.
89. Nnamdi
Nnamdi is another powerful name for boys. This name means "my father is alive" or "my father lives". Traditionally, parents give this Igbo masculine name to their baby boys when they are considered the reincarnation of the grandfather.
90. Nonso
Nonso is the given name of a well-known Nigerian singer (Nonso Amadi), British actor (Nonso Anozie), and Nigerian actor (Nonso Diobi). Nonso is an African/Igbo-based name, which can be translated to "God is ever near" or "close to me".
91. Nkem
Nkem is for both females and males. This given name, which means "my own" or "mine" is derived from the Igbo people of Nigeria. It has some long forms, like Nkemdilim, Nkemakonam, or Nkemjika.
92. Okoro
One of the unusual surnames you can get from the list of Igbo-based names is Okoro. Sometimes, it can be used as a given name, and Okoro Idozuka (a Nigerian leader in the 19th century) is an example.
Okoro, meaning "greatness", is the name of a famous village and offshore oilfield in Nigeria, which are Ikot Okoro and Okoro Oilfield.
93. Obi
The name Obi is associated with the Igbo culture. Indeed, the central part of an Igbo homestead is called obi. This is the place to welcome guests, and Obi is considered the heart of the home, so this name means "heart" in Igbo languages.
Wonderful African Male Name In Amharic Languages
If you are looking for an Amharic-origin name for your little boys, you should not ignore this fantastic section with many ideal ideas.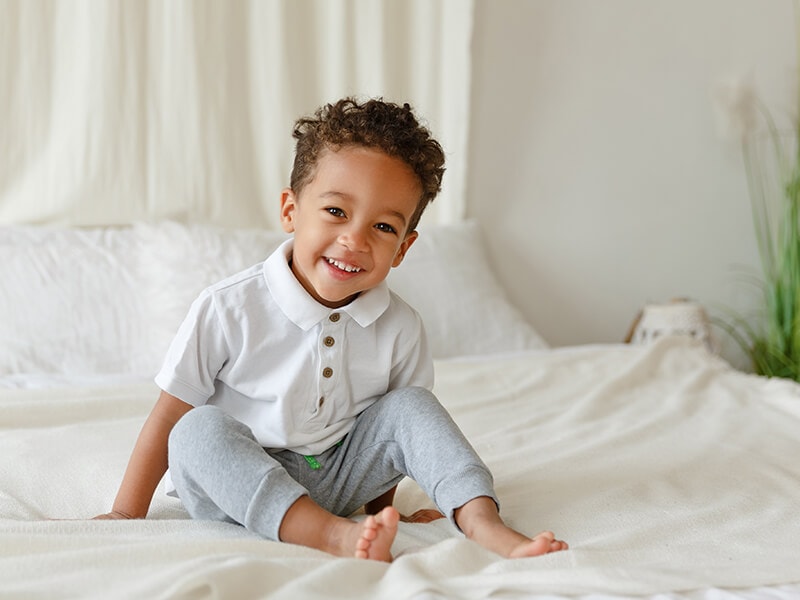 94. Alemayehu
In Africa, Alemayehu is used for many baby boys. This name has its root in the Amharic language, meaning "I have seen the world". This surname originating in Ethiopia is a mix of 2 words "alem" and "ayehu".
95. Berhane
Berhane is interpreted as "the light" in the Tigrinya and Amharic languages. It is commonly used as a surname, and you can refer to some other similar names, like Berhe, Werman, or Bernabe for your babies.
In short, children named Berhane are like a breath of fresh air and a ray of hope for their parents.
Berhane Asfaw is an Ethiopian paleontologist who has the word "Berhane" in the name. He is one of the member of the team that came across the residue of Homo Sapiens Idaltu.
96. Dejen
Dejen is one of the common choices for a boy's name since it reflects the strength, confidence, and bravery of a man to become a family's backbone in the future. Indeed, in the Amharic language, this name can be known as "foundation" or "support".
For more information, Dejen is the name of an administrative district in Northern Ethiopia. People must pass through this district if they want to cross regional borders. Also, this place is famous for its many excellent restaurants and hotels.
97. Nekagenet
Nekagenet is an Amharic-origin male name with the "water of paradise" meaning. The best example of a person who bears this name is Nekagenet Crippa – a famous Ethiopian-born Italian middle distance runner.
Excellent African Names Of Swahili Root For Your Sons
Look at this part to discover some fantastic African names of Swahili origin. I hope you can get a suitable choice from this part.
98. Daktari
Daktari is one of the African boy names that stem from Swahili origin. In Swahili, this name can be interpreted as "doctor" or "healer". Baby boys named Daktari are expected to become animated and youthful people when they grow up.
99. Imamu
In Swahili languages, the baby boy's name Imamu means "spiritual leader". In terms of popularity, this name appears commonly across Eastern Africa.
100. Jabari
The male name of the Swahili root, Jabari, is translated to "valiant, the brave one, fearless". This manly name is derived from the word "Jabbar", which means "ruler" in Arabic. Indeed, parents loved to give this name to their sons commonly in the last few years.
101. Mosi
Mosi is for the firstborn child in your family because this name is interpreted as "first child" in the Swahili alphabet. For the cool and short form, you can use its nickname "Mos".
102. Omari
Omari is one of the representatives of the list of Swahili names. It's believed that this name is a Swahili version of the word "Umar", which means "prosperity" or "flourishing".
Therefore, Omari is a meaningful name to your kids. It represents flourishment in career, life, and many other aspects.
Do You Love These African Boy Names?
Have you picked a suitable name for your little boys? If you have made your choice, I hope your son will grow up healthy and have a happy, lucky life as the meaning of the name you give to him.
Finally, if you find this article helpful, do not forget to like and share it with other parents who are looking for powerful and meaningful African names for their sons. Thanks for your time!