Read through Charlotte name meaning to know what to expect about this gorgeous baby name! Charlotte boasts delicate and timeless beauty and an air of sophistication that normally arrives with most French names.
It also has benefitted from several buffs in popularity, thanks to its association with literary works and royal women. If you're searching for a name that only gets stronger as time passes, Charlotte is worth consideration. Want to know more about this name? Let's scroll down!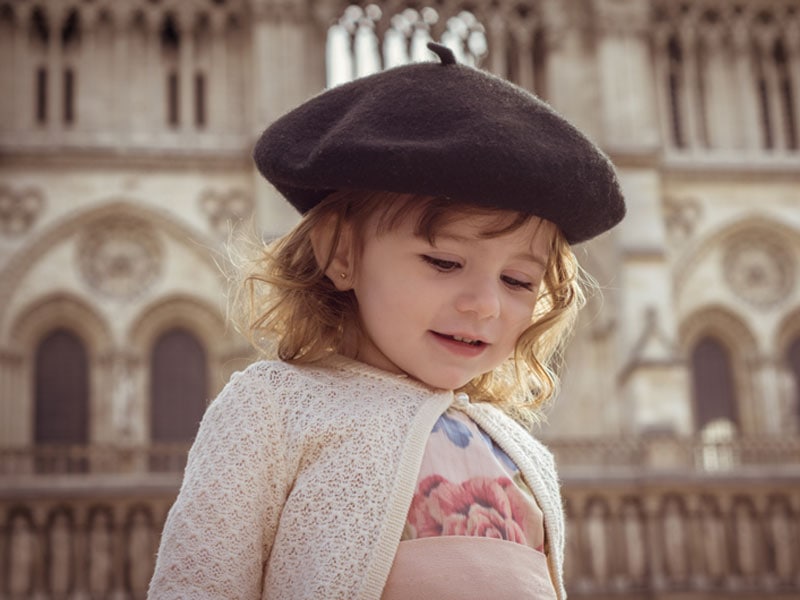 Essential Facts About The Name Charlotte
This table presents the most basic facts about the name Charlotte so you can get a better view of it:
Meaning
"Free man" and "petite"
Origin
French and English
Pronunciation
/sh-ahr-luht/

/shar-lit/

/shar-lot/
Gender
Charlotte is considered a feminine form of "Charles". Therefore, it's traditionally chosen for girls. It's rare to come across Charlotte as a choice for newborn boys.
Popularity
Dating back to as early as the 14th century, Charlotte is an old-fashioned name that has never lost its appeal. It has been in strong circulation for over a century.

Despite a plunge in the 70s and 90s, Charlotte has had a strong comeback recently.

It was the 3rd choice among US parents in 2021, according to the SSA statistics. Plus, the name has the potential to eclipse Emma and even Olivia to claim the crown on the SSA chart.
Variations
Feminine variations: Carla, Carlotta, Carol, Carole, Carolyn, Caroline, Charlize, Karla, Karlee, etc.

Masculine variations: Carl, Karl, Carlito, Carlo, Carlos, Charles, Charlie, etc.
Nicknames
Lotta, Carlotta, Care, Char, Charley, Lola, Charlie, Kare, Lottie, Lotte, etc.
Similar Names
For Boys: Albert, Andrew, Benjamin, Edward, George, William, etc.

For Girls: Alice, Antoinette, Lucy, Margot, Scarlet, Sheila, etc.
Sibling Names
For Boys: James, Marcus, Sebastian, William, etc.

For Girls: Abigail, Amelia, Chloe, Emma, Phoebe, etc.
Middle Names
Anne, Blair, Celeste, Laura, Lucy, Ramona, etc.
Origin & Meaning Of The Name Charlotte
The name Charlotte typically means "petite" and "free man". It's considered the feminine form of "Charlot", which is itself a French variant of "Charles". Charlotte is an antique name that dates back to the 14th century or even earlier.
The name "Charles" was highly favored by royal men, hugely thanks to Charlemagne or Charles the Great, the founder of the Holy Roman Empire. Charlotte, as a result, was also a favorite for those after sophisticated and influential names.
In the Middle Ages, it was borne by two illegitimate daughters of King Charles II of England. In addition, Charlotte of Bourbon was the queen of Armenia and Cyprus through her marriage to King Janus.
Yet, perhaps the most popular early bearer of this name is Queen Charlotte of England, wife of King George III, also known as a substantial patron of the art of her time.
Besides an impressive royal pedigree, this French title also has left its mark in literature. The famous 19th-century British novelist Charlotte Brontё has enthralled many readers with her novel Jane Eyre (1). Besides, the children's classic Charlotte's Web might be a part of many people's childhood.
Can Charlotte Be Used For Males?
Charlotte has long been a feminine name shared by many notable women throughout history. As a male name, Charlotte has never risen to the top 1000 most used names, as SSA reported. Charles and Carl are its two male equivalents that you might want to consider.
How Popular Is Charlotte In The States?
Charlotte belongs to the old-fashioned league that constantly stays in fashion. For the better part of the 20th century, the name was in frequent use in America. Despite some downfalls between the 70s and 90s, Charlotte is quite having a comeback from 2000.
The name climbed to the number 100 in 2007 and took no more than a decade to break into the top 10 choices in 2010.
Following the birth of Princess Charlotte of Wales, the name has enjoyed a refreshing boost in popularity. It's heading towards the top, alongside other classic counterparts like Emma, Sophia, Isabella, and Olivia to rule the girl name chart.
Specifically, in 2021, Charlotte is the 2nd runner-up in the US, being the choice for 13285 newborn girls (2). It was very close on the heels with Emma and the chart-topper Olivia. Outside the US, this antique name is also commonly used in the UK, Australia, and Ireland.
Several Variations Of Charlotte
With considerable longevity to it, Charlotte has lent itself to numerous variants. This is not confined only to the French language. Below are the most common versions of this name for both genders that you can consider:
Feminine variants of Charlotte:
Carla (German, Italian)
Carlotta (Italian)
Carol (British)
Carole, Carolyn (German, British)
Caroline (German, French)
Charlize (South African, French, German)
Karla, Karlee (German)
Masculine variants of Charlotte:
Carl (German)
Karl (English, German, Scandinavian)
Carlito (Spanish, Portuguese)
Carlo (German, Spanish)
Carlos (Spanish, British, Portuguese)
Charles (German, French, British)
Charlie (German, British)
Pet Names And Similar Names To Consider!
The long, sophisticated Charlotte is certainly accompanied by several cute and playful nicknames. Here are just a few of them:
Lotta
Carlotta
Care
Char
Charley
Lola
Charlie
Kare
Lottie
Lotte
These closely related names to Charlotte, either from the same French roots or with similar sounds, might pique your interest, too:
Names
Pronunciation
Meaning
Origin
Alice
/al-is/

/aa-l-ee-ch-eh/

/al-ice/
Exalted, noble, light
German, French
Antoinette
/an-twuh-net/

/awn-twaw-net/

/an-toinette/
Highly praiseworthy, priceless one, priceless
French, Greek
Lucy
/lu-cy/

/loo-see/
Light
British, Latin
Margot
/mar-got/

mahr-goh mahr-goat
Pearl
French
Scarlet
/skahr-lit/

/skaa-rleht/

/s-car-let/
Red, scarlet
French, British
Sheila
/she-la/

/shee-luh/

/sh-ee-l-ah/
Heavenly, blind, blind one
Irish
Are you still predicting your baby's gender or expecting a boy instead? These classic names, with the same classic charm as Charles or Charlot, might capture your attention:
Names
Pronunciation
Meaning
Origin
Albert
/al-buhrt/

/aa-l-b-eh-r-t/
Bright, noble, famous
German
Andrew
/an-droo/

/ae-n-d-r-oo/

/an-drew/
Strong, manly, courageous, masculine
Greek
Benjamin

/ben-jə-min/

/ben-jamin/

/ben-juh-min/

Son of the right hand, son of the south
Hebrew
Edward
/ed-wurd/

/eh-d-w-er-d/

/ed-wuhrd/
Wealthy guardian, wealthy guard
British
George
/johrj/

/j-aw-r-j/
Earth worker, farmer
Greek
William
/wihl-yuhm/

/will-yum/

/will-yahm/
Resolute protector, strong-willed warrior
German
Consider These Sibling Names To Match Charlotte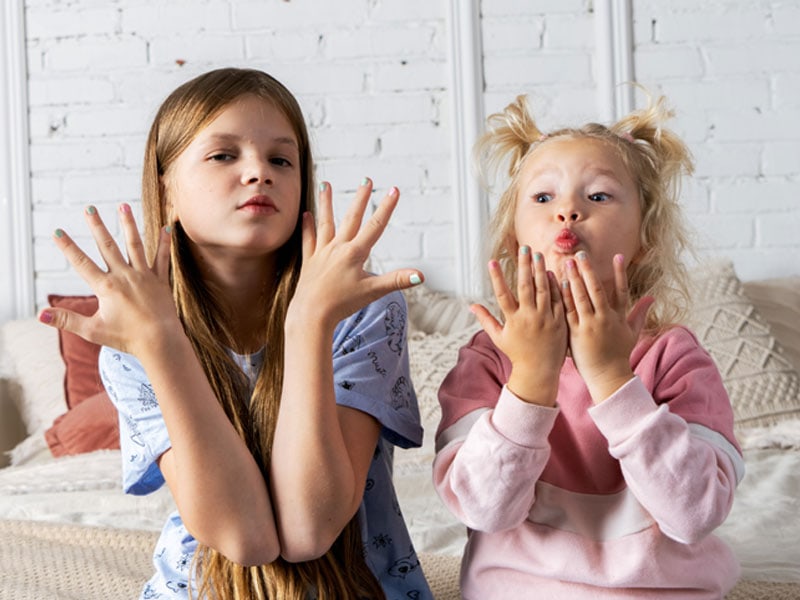 If you plan to welcome other babies, you might desire to have names that sound well with the current daughter's name. Let's choose from any of these monikers to create a cool, adorable gang.
For Sons
If Charlotte is getting a younger brother, having a moniker that belongs to the classic theme is never a bad idea. Try pairing these choices with Charlotte and pick out your favorite duo:
James: James had quite a long run as the number 1st choice in the US in the 1940s and 1950s. This classic name is still in the spotlight today, as its 2021's ranking of 5th in the SSA chart shows.
Of Hebrew origin, this variant of Jacob similarly means "supplanter".
Marcus: The etymological history of Marcus is still debated. Yet, it is widely believed to come from "Mars" – the name of the mythological god of war in Rome. Thus, Marcus translates to "dedicated to Mars".
Sebastian: Rooted from the Latin word "Sebastianus", Sebastian is a strong boy name that means "revered" and "venerable". Just like Charlotte, Sebastian is a classic, well-loved name in literature. If you're a fan of Shakespeare or Little Mermaid, then Sebastian is a lovely choice.
William: While William has taken on a posh British image, the name actually emerges from German. The name primarily means "resolute protector", which fits perfectly with a strong-willed little man who stood for the vulnerable.
Brought to England during the Norman Conquest (1066), William has grown into a fashionable title with enduring success. Today, it's the title of Prince William, Duke of Cambridge. In the US, William was close behind James (6th) as the most popular boy name in 2021.
For Daughters
In case you have another little princess in your house, it's a big responsibility to think of a name that is no less sophisticated than Charlotte. Here are some tested-and-true suggestions for you:
Abigail: The meaning of Abigail is as jovial as the way it sounds. Stemming from the Bible and Hebrew, it means "the father's joy" and "brings joy". Abigail is among the classics that have seen a strong revival since the 2000s. It has sat comfortably in the top 20th ever since.
Amelia: If you have the Latin roots you'd like to honor, this virtue name is a trustworthy choice. This sweetie derives from the Latin root "Amal", translating to "work". For this reason, Amelia often goes with traits like "industrious" and "hardworking".
Chloe: If you like the idea of having matching initials, Chloe is a bright candidate. It's certainly a very old name, dating back to the second century.
With such definitions as "blooming", "fertility", and "young green shoot", Chole represents vitality and a zest for life. Another variant of the name is Khloé, as in Khloé Kardashian.
Emma: Does the baby's arrival make your life feel whole or complete? Then Emma, meaning "universal" and "whole", is a sweet way to tell her about that.
This Germanic name has several royal credentials, notably borne by Emma of Normandy, the queen of England, Danish, and Norwegian. In modern days, Emma is also a familiar name on the screen (shouts out to two popular stars Emma Watson and Emma Stone).
Phoebe: This Greek name refers to "radiant" and "shining one". It's a different way to call Artemis, the goddess of the moon and hunting.
Phoebe was also mentioned in the New Testament, Catcher in the Rye, and a Shakespeare play. It's even more familiar as the name of a main character in the sitcom Friends.
Middle Name Suggestions For Charlottes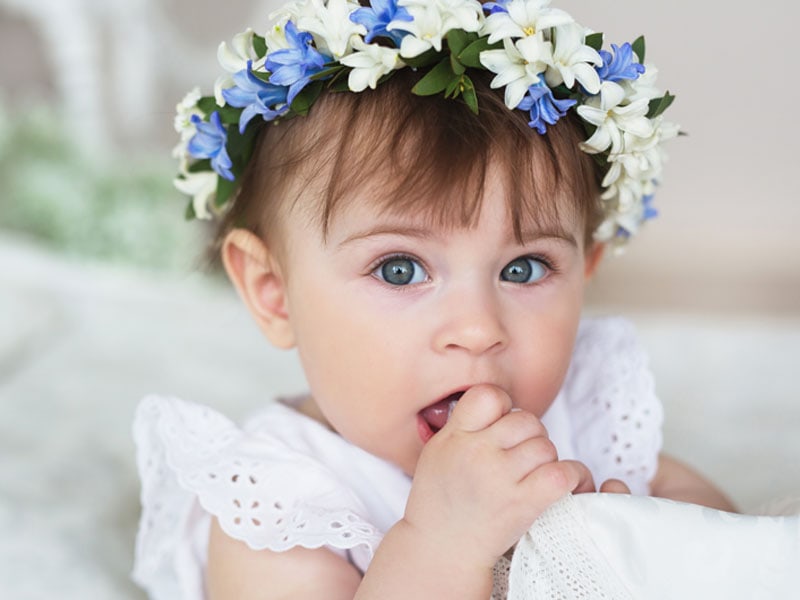 Let's finish the rest of the naming task, right? While Charlotte is wonderful already to stand on their own, having a middle name to boost sounds like a great idea to many parents.
Anne: The feminine French name Anne means "grace" and comes with a dash of elegance and class, much like the name Charlotte. Anne also has a royal association, borne by Queen Elizabeth II's only daughter (3).
Anne can also stem from the Hebrew names "Anne" and "Hannah", meaning "He (God) has favored me". With this connection, Anne is the name of the Virgin Mary's mother.
Blair: Originally starting as a surname, Blair has transformed into a fashionable first name in modern times. It comes from the Scottish Gaelic word "blár", translating to "battlefield", "field", "meadow", and "plain".
Celeste: Celeste means "heavenly" or "celestial". Standing at 322nd on the SSA's chart, Celeste is a sweet spot between the very common and the eccentric choices. One notable bearer of this name in modern times is Oscar-winning actress Celeste Holm.
Laura: If Charlotte comes with an air of nobility, Laura is attached to fame and valor. It means "bay laurel", with laurel wreaths being worn by Roman emperors and Olympic athletes.
Lucy: As a variant of "Lucius", this Latin feminine name represents "light". Light is usually something people turn to for inspiration and guidance. Wishfully, with such a luminous name as Lucy, your girl will have what it takes to move through even the darkest time in life.
Ramona: Ramona is a nice choice if you're after a little bit off the beaten track. It ranked 794th in 2021. Like Charlotte, Ramona is also derived from a masculine name – "Ramon", meaning "wise protector".
Such a name that embodies strength and wisdom deserves more spotlight than it currently has now.
Charlotte & Its Presence In Pop Culture
As mentioned, Charlotte boasts many notable associations in the literary world. In addition, this elegant female title has also appeared in numerous TV series and shows.
Charlotte: titular character in the children's book Charlotte's Web by E. B. White.
Charlotte "Charlie" Newton: Also referred to as Young Charlie, the main protagonist in the film Shadow of a Doubt.
Charlotte DiLaurentis: Also known as Charlotte Drake or CeCe Drake, a movie character in the American TV series Pretty Little Liars and the following web series Pretty Dirty Secrets.
Charlotte Doyle: the main character in The True Confessions of Charlotte Doyle by American author Avi.
Charlotte Heywood: a beloved heroine in Jane Austen's novel Sanditon.
Charlotte La Bouff: a supporting character in Disney's The Princess and the Frog.
Charlotte Lucas: a character in Jane Austen's novel Pride and Prejudice.
Charlotte Staples Lewis: a cultural anthropologist in the TV series Lost.
Charlotte York: the main character in HBO's TV series Sex and the City.
Famous Charlottes Around The World!
Throughout decades, the name Charlotte has been the title of some of the most notable women worldwide. From royals, poets, and novelists to movie stars, Charlotte is associated with nobility and fame to a certain extent:
Princess Charlotte of Wales (born 2015): Full name Charlotte Elizabeth Diana, daughter of Prince William and Princess Kate.
Charlotte Brontë (1816-1855): British poet and novelist in the 19th century.
Charlotte Cooper (1870–1966): British tennis player.
Charlotte Emma Aitchison (born 1992): Known by the stage name Charli XCX, British singer-songwriter.
Charlotte Irene Caffey (born 1953): American guitarist and musician who played for the rock band The Go-Go's in the 1980s.
Charlotte Lennox, née Ramsay (1730 – 1804): British author, poet, and playwright.
Charlotte Perkins Gilman (1860-1935): American novelist, writer, and humanist, known for writing The Yellow Wallpaper.
Charlotte Rae (1926-2018): American singer and character actress.
Charlotte Rampling (born 1946): British actress.
Charlotte Scott (1858-1931): British mathematician.
FAQs
In case you're still having some unaddressed concerns about Charlotte, I've included some queries that people commonly have about this name; let's take a look:
Do You Love The Charming Charlotte?
Charlotte is a classy French name, so it easily stands out from the vast US name pool. This is not to mention there is a legion of royal Charlottes that help it become even more popular.
Does Charlotte sound like the right choice for your next girl? If yes, don't hesitate to tell me what you like most about this French name. As always, please help me spread this post on social media if you think it'll be useful to other new parents.
References
en.wikipedia.org. 2022. Jane Eyre.
ssa.gov. 2022. The Popularity Of A Name.
britannica.com. 2022. Anne, the Princess Royal, British royal.