This post is all about Kelly name meaning and little-known facts that not every parent knows. On top of that, I will give you detailed information about this name, such as its origin, popularity, nicknames, and more.
Many people assume Kelly can be only given to baby girls. However, the truths behind this name may surprise you. Besides, I will include some recommendations about Kelly's ideal middle and sibling names in this post.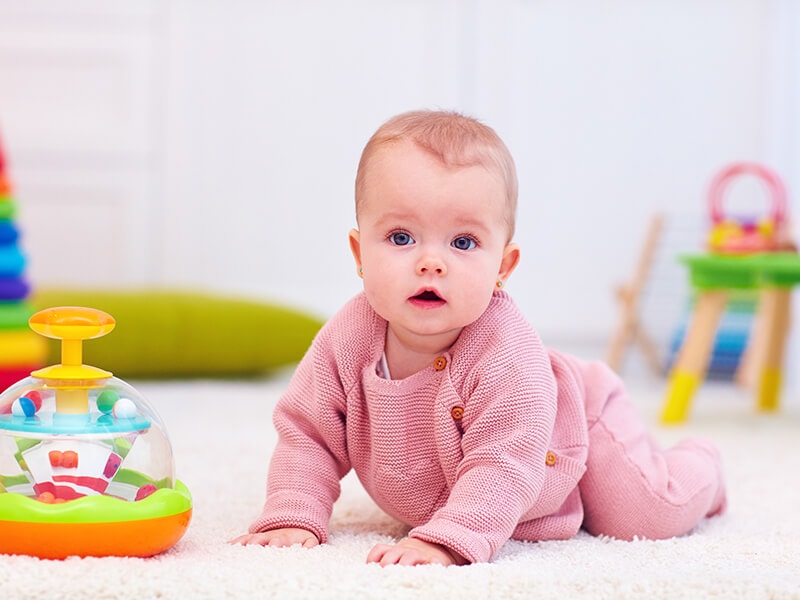 The Overview Of The Name Kelly
I will give you a brief overview of the main information of the name Kelly. You can take a look at the table below before moving to specific parts.
Meaning
Kelly has plenty of meanings, including "warrior", "beautiful", "graceful", "wood", etc.
Origin
Kelly is a given name and surname with Irish, Scottish, and English origins. It may come from the Irish surname Ó Ceallaigh or a place name in Scotland and England.
Pronunciation
kel-ee
Gender
In America, Kelly was first a masculine name but later popularized as a feminine name. Generally, it's a gender-neutral name.
Popularity
In 1977, it was the 10th most commonly used female name. The number of girls with the name Kelly dropped, and the name was ranked 849th in 2021.
Variations
Kelleigh, Kellye, Kelley, Kellie, etc.
Nicknames
Kel, Kelis, Kelina, Jelly, etc.
Similar names
Lizzie, Kiley, Carrie, Kimberly, etc.
Sibling names
● For Brothers: Calvin, Kevin, Kingston, Tristan, etc.
● For Sisters: Aoife, Melody, Renee, Bridget, etc.
Middle names
● For Boys: Eden, Skyler, Bailey, Charlie, etc.
● For Girls: Leigh, Kinley, Celine, Brynne, etc.
Where Does The Name Kelly Originate From?
In Irish, Kelly (pronounced as kel-ee) is anglicized from the surname Ó Ceallaigh, also known as O'Kelly, meaning "warrior", "fighter", or "descendant of Ceallach". In this case, Ceallach means "bright-headed" or "frequenting churches".
Also, the name Kelly can be an anglicized form of the masculine Irish surname Ó Cadhla, meaning "descendant of Cadhla". Cadhla can be understood as "beautiful", "comely", or "graceful" (1).
There is Clan Kelly, a kinship group among the Scottish people. Some believe that the name of the clan is a variant of Kelloe, which is a barony of Home in Berwickshire. You can also find Kelloes in Durham and Northumberland (2).
Besides, the name may be derived from some place names in Scotland, including Kelly (near Arbroath) and Kellie (in Fife). There is a place named Kelly in Devon, England, and its name can indicate "wood" or "grove" (3).
Is Kelly A Boy Or A Girl Name?
Kelly can be a male or female name. It first appeared in the United States in the early 19th century and soon became a masculine name. Nevertheless, starting from the 1960s, it quickly gained popularity as a girl's name thanks to the celebrity of the actress Grace Kelly.
The Name's Popularity Over Time
As a masculine name, from 1956 to 1978, the name Kelly was among the top 200 most common boy names in the United States. It even peaked as the 97th most popular name in 1968. However, it hasn't been on the top 1000 names for boys after 2002.
As a feminine name, Kelly has consistently been on the top 1000 common girl names since 1948. The name peaked at the 10th most frequently picked female name in 1977. The name was currently 849th in rankings in 2021 (4).
Name Variations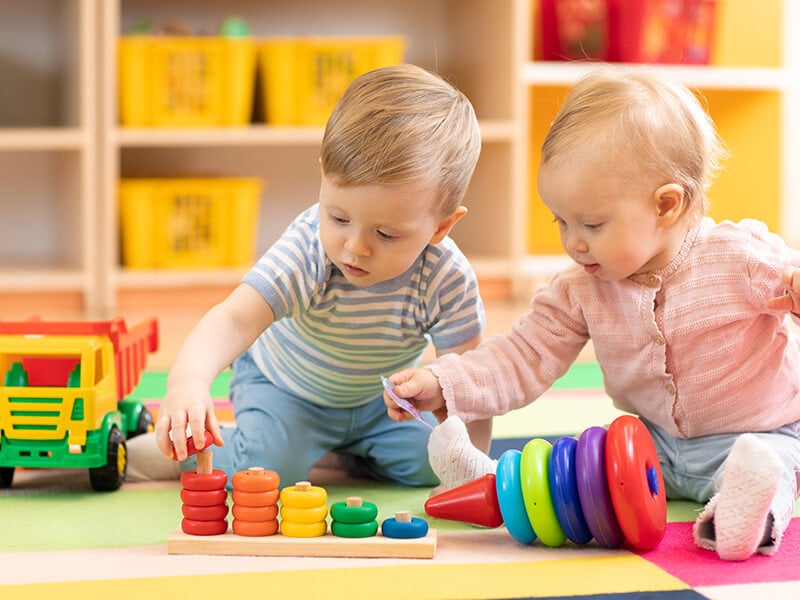 Because the name has many origins, there are plenty of name variations in numerous languages. Here are some common spellings of the name:
Kelleigh/Kellye (Irish)
Kelley/Kellie/Kelee (Irish and Gaelic)
Kelli (Irish and Welsh)
Kallie (Greek)
Nicknames For Kelly
What is short for Kelly? I have compiled some lovely and cool nicknames for parents to call their babies.
Kel
Kelis
Kelina
Jelly
Kelbele
Kelis
Kelso
Lelly
Similar Names To Kelly
Check out some of the suggestions below if you need more names that are sound-alike yet different in meaning.
| Name | Pronunciation | Meaning | Origin |
| --- | --- | --- | --- |
| Lizzie | lih-zee | My God is an oath or my God is abundance | Hebrew |
| Kiley | kiy-lee | Boomerang, graceful, or beautiful | Noongar and Gaelic Irish |
| Carrie | keh-ree | Free man | English, German, and Scandinavian |
| Kimberly | kim-buh-lee | From the meadow of the royal fortress | Old English |
| Dustin | dus-tin | Thor's stone | Old Norse |
| Bobby | baa-bee | Fame-bright, glory-bright, or shining with glory | Germanic |
| Devin | deh-vihn | Fawn, poet, and divine | Irish |
Sibling Names For Kelly
If your Kelly has little siblings, the recommendations below are ideal for them. These names sound nice when paired with Kelly and also outstanding with great meanings.
For Brothers
Here are some notable options that you can consider to name Kelly's brothers. The names are best to go with Kelly.
Calvin: This name is a derived version of the French surname Cauvin, meaning "bald". Besides, this name has an association with a French reformer during the Protestant Reformation, John Calvin.
Kevin: The name Kevin comes from the Irish name Caoimhin. It's the combination of elements: caomh (meaning "dear" or "noble"), coem, and gin (meaning "birth"). You can also understand its meaning as "of noble birth" or "handsome".
Kingston: With the origin of the British, Kingston can be explained as "king's town". Some believe the name originates from Kingston upon Thames and Kingston upon Hull. These two are famous neighborhoods in England.
Tristan: Tristan may have its root in the French word "triste". It indicates "sad" or "sorrow" and is usually picked as a boy's name. Name variants of Tristan include Triston, Tristin, Trysten, etc.
Dylan: Dylan is a Welsh masculine name meaning "son of the sea" or "born from the ocean". Thanks to the popularity of the Welsh poet Dylan Thomas, the name became common among boy's names in Wales.
For Sisters
It never goes wrong when picking these names for Kelly's little sisters. I'm sure you'll love these suggestions.
Aoife: If you want to pick an Irish girl's name for Kelly's sister, you can consider Aoife (pronounced as ay-oh-fee and eff-ie). It means "beauty" or "radiance" and is also the name of a figure in the Ulster Cycle.
Melody: It's a Greek feminine name taken from the word "melōidía". Its meaning is "melody", "singing", or "chanting". This name is not only popular in America but also in England, Welsh, France, and the Netherlands.
Renee: Renee is a French version of the Latin name Renatus. Its meaning is explained as "reborn" or "born again". In the 16th century, there was a French princess named Renee of France. She was also a supporter of the Protestant Reformation.
Bridget: Originating from Irish/Gaelic, Bridget is a strong girl name with the meaning of "power", "strength", "vigor", and "virtue". It's popular as the name of the patron saint of Ireland, Saint Brigid of Kildare.
Molly: Molly is famous as a diminutive of the Hebrew name Mary. People interpret it as "bitter", "wished-for child", or "drop of the sea". Some notable people named Molly are Molly Ringwald (American actress), Molly Bee (American country music singer), etc.
Chelsea: It's a place name with Old English origin indicating "chalk landing place". The daughter of former American president Bill Clinton was named Chelsea Clinton. She is also a writer and global health advocate.
Recommended Middle Names For Your Child
Picking a middle name for your child may be tough sometimes. That's why this list below will give you more ideas about Kelly's middle names.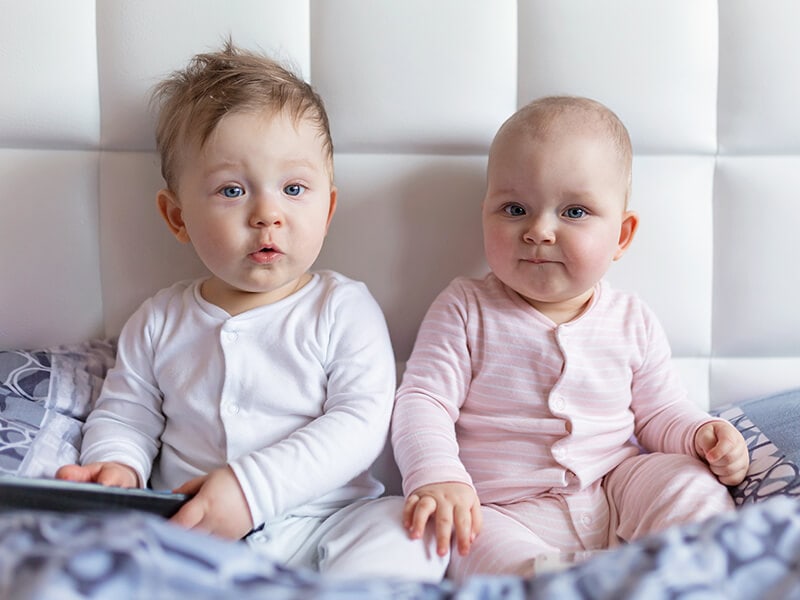 For Boys
If you want to give the name Kelly to your son, there is nothing better than picking one of these middle names for him.
Eden: Eden is a gender-neutral name referring to "delight" of Hebrew origin. In the Book of Genesis, Eden is the source of four tributaries and was first used in ancient Israel.
Skyler: This unisex name may come from the Dutch surname Schuyler with the meaning "student". Americans first acknowledged the name Schuyler thanks to Dutch settlers moving to New York in the 17th century.
Bailey: Derived from the word bailiff in Old English, Bailey is understood as "agent of the law" or "debt collector". In England, Ireland, and Wales, it's common as a boy's name. In America, it can be a name for girls and boys.
Charlie: As a nickname for Charles, Charlie means "free man" and originates from Germanic. It was originally a boy's name in English-speaking countries and later became a unisex name.
Sydney: Sydney or Sidney can be rooted in a place name Sidney in Old English, meaning "wide water meadow" or from the French place name "St. Denis". The shortened name for Sydney is Sid.
For Girls
Middle names for baby girls named Kelly are varied. But I have chosen the most outstanding ones for you to pick.
Leigh: Leigh (pronounced as lee) can be a surname and given name in English. Parents can understand its meaning as "meadow" and "delicate". In the United Kingdom, Leigh can be a feminine version of the name Lee.
Kinley: Many believe Kinley is a variant of the Scottish surname McKinley and the Irish name MacFhionnlaigh. In this case, fionn (meaning "fair") and laogh (meaning "warrior"). As a result, the name can indicate "daughter of the white warrior".
Celine: With the meaning of "heavenly", Celine is a French girl name originating from Caelīna in Latin. It's also Celina in Spanish, Italian, and Portuguese. This name is associated with Saint Celine of Laon and Saint Celine of Meaux.
Brynne: There are many ways to explain the meaning of the name Brynne. Some common interpretations are "hill", "drop of water", "black-haired", "high", "noble", "exalted", etc. It's a variant of the name Bryn in Welsh, Brenna in Gaelic, or Brianna in Irish.
Paige: It's a gender-neutral name but common as a girl's name in North America. The meaning refers to "assistant" or "young helper". Plus, the term "page" was associated with young boys newly trained to become knights.
Ann: Ann or Anne is a variant of Anna, which has its root in the Hebrew name Hannah. "Grace" and "favor" are what the name conveys. In the Netherlands, France, and Scotland, it's also a masculine name meaning "eagle".
Kelly In Popular Culture
Many parents know the name Kelly through fictional characters in their favorite movies. Let's see how common this name is in popular culture.
Kelly Bailey: a character on the TV series Misfits.
Kelly Bundy: a character on the TV series Married… with Children.
Kelly Cramer: a character on the soap opera One Life to Live.
Kelly Taylor: a character on the British soap opera EastEnders.
Kelly Wainwright: a character on the TV series Big Time Rush.
Kelly Kapoor: a character on the U.S. version of The Office.
Famous People Named Kelly
This name is not only common as a given name but also as a surname. Look at these names and see if your favorite celebrities are included in this list.
As A Surname
There is an endless list of notable people with Kelly as a surname. They come from many regions and practice in different professions.
Alan Kelly (born 1975): Leader of the Irish Labor Party
Brian Kelly (born 1961): American football coach
Jean Louisa Kelly (born 1972): American actress
Chip Kelly (born 1963): American football coach
Janis Kelly (born 1971): Canadian volleyball player
Erin Entrada Kelly (born 1977): Filipino-American writer of children's literature
Eugene Kelly (born 1965): Scottish musician
As A Given Name
You might be surprised by the huge number of people with the given name Kelly, including politicians, athletes, and artists.
Kelly Armstrong (born 1972): American politician
Kelly Bennett (born 1971): Zimbabwean cricketer
Kelly Graves (born 1963): American basketball coach
Kelly Johnson (1910–1990): American aeronautical engineer
Kelly Rosen (born 1995): Estonian footballer
Kelly McGonigal (born 1977): American psychologist
Kelly Poon (born 1983): Chinese singer
Kelly Lynch (born 1959), American actress
FAQs
You've read the information regarding the name Kelly. However, this additional section will give you a clearer understanding of this name.
What Will You Name Your Baby?
In a nutshell, Kelly has various meanings and is perfect to name every child regardless of gender. Besides, it's a good option for parents looking for names that are not too common and alien.
What fact do you feel impressed the most about the name? Let's write your opinions in the comment below. Don't forget to share the articles to help other parents struggling to name their children. Goodbye, and I'll see you in the next posts!
References
En.wikipedia.org. 2022. Ó Cadhla – Wikipedia.
En.wikipedia.org. 2022. Clan Kelly – Wikipedia.
En.wikipedia.org. 2022. Kelly (surname) – Wikipedia.
Social Security. 2022. Popularity of a Name.