Are you curious about Sydney name meaning? Hidden within every name are special interpretations and stories to be told. Whether you're inspired by the most famous city in Australia or struck by its cheerful pronunciation, figuring out Sydney's meaning is a must.
This article provides you with everything, from the name roots, popular meanings, and its popularity, to help you make the decision. Also, I'll keep you updated about the middle names and sibling names that are perfect next to "Sydney".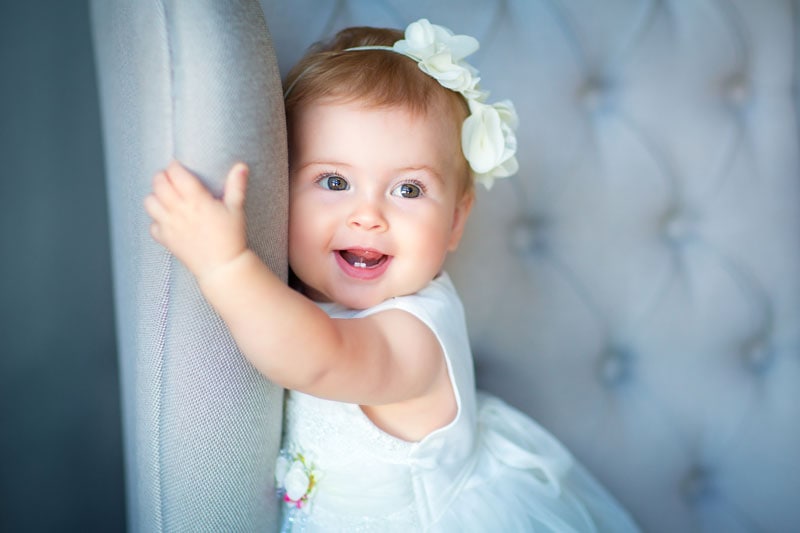 Basic Facts To Know About Sydney
Before moving to detailed explanations, you can check out this table for quick facts about the name Sydney:
Meaning
Wide meadow, Saint-Denis, from this place, enticer
Origin
French, Old English, Australian, Hebrew
Pronunciation
/sid-nee/
Gender
Sydney has been preferred as a feminine name in recent years.
Popularity
A common girl's name in the US. Sydney's popularity took off in 1985 when the name entered the top 500th most used female names.

In 2021, Sydney was the country's 249th most popular name for baby girls.
Variations
Cydney, Cidney, Sidney, Sydne, Sydnie, etc.
Nicknames
Cindy, Cici, Cece, Nee, Nee Nee, Nene, Sid, Sinnie, Sisi, Syd, etc.
Similar Names
Adley, Ainsley, Everly, Lindsey, Sadie, Sonny, Stanley, Sunny, Sylvia, Sylvie, Tiffany, Whitney, Winnie, etc.
Sibling Names
For Boys: Anthony, Logan, Perry, Seth, Solomon, Thomas, etc.

For Girls: Celine, Kelsey, Madison, Nadia, Natalie, Selena, etc.
Middle Names
For Girls: Caroline, Emma, Elise, Kathryn, Kendall, Kendall, Hannah, Rose, Sage, etc.
The Name Sydney: Origin & Meaning Explained
Sydney carries different meanings across cultures. One of its widely acceptable roots is in Old English. The name is thought to come from the Anglo-Saxon place name "sīdan īege", translating "wide island" or "wide water meadow".
Sydney is also derived from the patron Saint of French, Saint-Denis, and the eponymous French city. Saint-Denis, or Denis of Paris, was the bishop of Paris in the 3rd century.
Legends tell that after being beheaded on Montmartre, angels accompanied him as he carried his head to the burial site (1). Saint-Denis is an ever-lasting inspiration for artists around the world.
Sydney is also the name of the most populated Australian city. It was named after British politician Thomas Townshend, 1st Viscount Sydney (1733-1800). This locational name also has a separate meaning – "from this place".
On the other hand, of Hebrew origin, Sydney refers to "enticer". With various interpretations, babies named Sydney will never lack the inspiration to strive for great things in their life.
What's The Gender Of The Name Sydney?
Sydney is more prominent as a feminine name in the US. It might come down to personal preferences, but it's probably because of the ending "y" that gives the name extra femininity.
It was occasionally given to boys in the past but now is out of the top 1000 most popular masculine names. The name also gained some traction in Canada, where it was preferably used for baby girls, too.
Is Sydney A Popular Name?
Sydney has been a commonly used name for girls in the US in the past few decades.
The name appeared in the SSA's chart in the early 1900s, but it was not until 1985 that it burst into the top 500. It was the 23th most used girl name for four years straight, from 1999 to 2002.
According to the latest data from the Social Security Association, Sydney secured the 249th spot in the popularity chart for girls (2).
As a boy name, Sydney also joined the top 1000 most common names until 1996. Besides the US, Sydney is also frequently used in Canada, England, and Wales.
Variations Of The Name Sydney
Syd is a pet form of Sydney (can also double as a nickname, and is primarily given to boys. Sydney also has many spelling variants across cultures; here are some of the most common:
Cydney (French and English)
Cidney (Old English)
Sidney (Old English)
Sydne (French)
Sydnie (English)
Great Nicknames And Names Similar To Sydney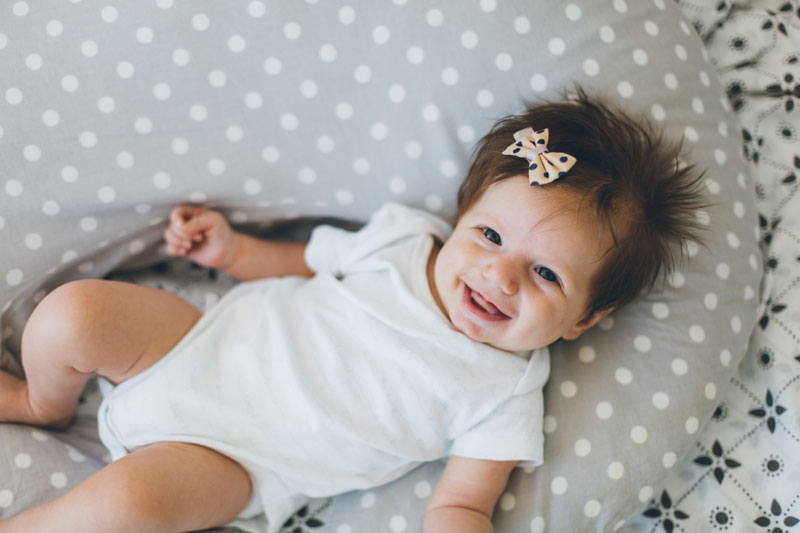 Sydney is cheerful and easy to spell out. However, these spunky nicknames will give the name a run for its money:
Cindy
Cici
Cece
Nee
Nee Nee
Nene
Sid
Sinnie
Sisi
Syd
In case you're expanding your baby name lists, similar names to Sydney are also good sources to consider. Check out these options that might tickle your fancy:
| Names | Pronunciation | Meaning | Origin |
| --- | --- | --- | --- |
| Adley | /ad-ley/ | Judicious, God is just, honest | Hebrew, Arabic |
| Ainsley | /ainz-lee/ | One's own meadow, one hermitage or meadow | British |
| Everly | /ever-ly/ | Boar wood or clearing | British |
| Lindsey | /lin-zee/ | Marshlands of Lincolnshire, Lincoln's marsh, Island of linden trees | British, Scottish |
| Sadie | /say-dee/ | Princess | Hebrew |
| Sonny | /suhn - nee/ | Son | British |
| Stanley | /stan-lee/ | Stony meadow | British |
| Sunny | /sˈʌni/ | Sunshine, happy, cheerful temperament | British |
| Sylvia | /sil-vee-uh/ | Forest, woods | Latin |
| Sylvie | /s-ih-i-v-ee/ | Forest, wood, woman of the woods | French, Latin |
| Tiffany | /tif-uh-nee/ | Appearance of God, manifestation of God | Greek |
| Whitney | /hwit-nee/ | White island | British |
| Winnie | /win-nie/ | Friend of peace, gentle friend | Welsh |
Sibling Names That Go Perfectly With Sydney
There are different approaches to naming Sydney's brothers and sisters. However, perhaps the best idea is to choose names that can show who the kids are as a family.
For Son
For sons, you may consider these boy names that stand next to Sydney in harmony:
Anthony: This masculine name is thought to come from "Antonii", the name of a Roman family name. Its meaning includes "priceless one" or "praiseworthy".
Logan: Logan is derived from the Scottish-Gaelic "lagan" or "lag" and means "little hollow". It was initially given as a surname in Scotland but developed into a given name.
Logan also appeared in the famous X-men film series; the unstoppable healing power of this character will excite your little Logan, too.
Perry: This lovely boy's name is of Old English origin. It has the meaning of "dwellers by the pear tree". With closeness to nature, it's a nice name to have. Other meanings of the name to consider are "wanderer" and "pilgrim".
Seth: Seth is a brief boy name, but it has depths in meaning. It translates to "placed" or "appointed" in Hebrew. In the Bible, Seth was sent by God to appease Adam and Eve after the death of their second son Abel (3).
Solomon: Stemmed from the Hebrew word "shalom", meaning "peace", Solomon is ideal for peace-lovers. The name also evokes wisdom, as Solomon was the biblical Israelite king known for his wisdom.
Thomas: Thomas is of Aramaic origin and translates to "twin". This masculine name is among the favorites in the US's name pool; it rarely slipped out of the top 50 most famous boy names since the 1900s.
This is also a biblical boy name. Thomas was one of the twelve apostles of Jesus Christ.
For Daughter
Sydney is a fantastic name, but you'll need equally pretty names for other girls, too.
Celine: Of French origin, Celine means "heavenly" and is the name of the globally famous French fashion brand. Among notable bearers of this name is the legendary pop star – Celine Dion.
Kelsey: Kelsey is a derivation from the Old English given name "Ceolsige". The name means "victory ship" or "ship's island". Kelsey signifies success and triumph. Therefore, it carries meaningful messages for your kids' upcoming long voyage of life.
Madison: "son of Matthew" or "son of Maude" is the translation behind this British girl's name.
Nadia: This melodious name comes from Russian and Arabic. In Slavic (spoken in Russian), Nadia's translation is "hope". Meanwhile, the name also means "delicate", "gentle", or "fragile" in Arabic.
Natalie: If your bundle of joy arrives on Christmas, Natalie should be on your list. This festive name is a French variant of Natalia, which comes from the Latin "natale domini". Both mean "birthday of the Lord" and are among the favorites for those born around Christmas.
Selena: This feminine name is associated with the goddess of the moon in Greek mythology – Selene. Thus, it means "the moon".
Middle Names To Pair With Sydney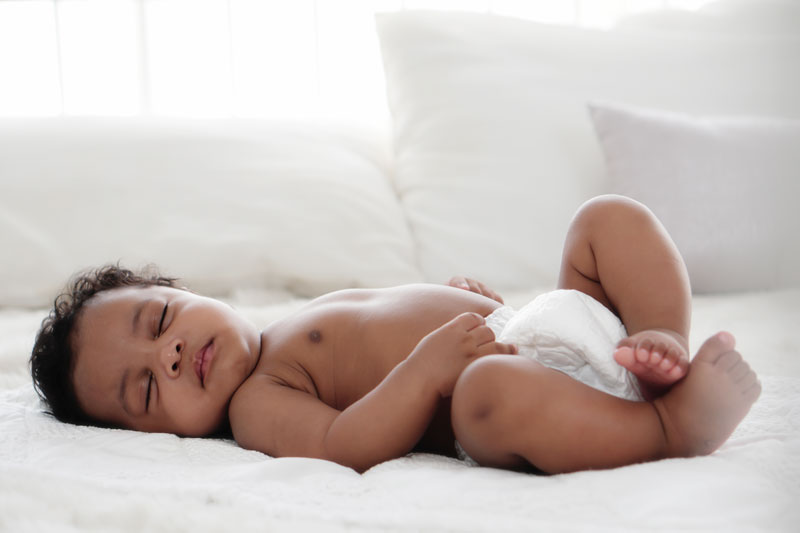 If you choose Sydney, let's finish the other half name-choosing battle with a wonderful (and matching) middle name!
Caroline: Caroline has French and German roots, with multiple meanings – "free man", "strong", and "song of happiness". It has secured a solid spot in the top 100 most used names since 1994.
Emma: Whether you're a big fan of Jane Austen (and her famous novel "Emma") or simply want an adorable name, Emma is worth considering.
It's an elegant given name for girls, which means "whole" and "universal".
Elise: Elise was initially used as a French variant of Elizabeth, so it also means "God's promise".
However, Elise is now preferred as an independent name, ranking high on the SSA's chart (243rd in 2021).
Kathryn: This feminine name comes from the Greek word "katharos", meaning "pure". There are other lovely variations like Katherine, Catherine, and Cathryn.
Kendall: This British-origin name is borne by one of the world's famous models – Kendall Jenner. Its modern interpretation is "the Kent river valley".
Hannah: Originating from the Hebrew root ḥ-n-n, this two-syllable name means "grace" and "favor".
Rose: Rose is an exclusively feminine name. It is derived from a late Latin name, "Rosa," which literally means "rose".
Sage: Parents always wish their children the best things in life. With the meanings "wise" and "healthy", which signifies the two precious gifts of life, this Latin name is definitely the right fit.
Notable Use Of Sydney In Popular Culture
Not only is Sydney frequently given to real people, but it also shows up in popular culture and entertainment:
Sydney Andrews: the fictional character in the American soap opera – Melrose Place.
Sydney Bristow: the protagonist of the television series Alias.
Sydney Carton: protagonists in Charles Dickens' 1859 novel A Tale of Two Cities.
Sydney Driscoll: character on the Freeform TV series, adapted from the Pretty Little Liars book series.
Sydney Fox: title character on the Canadian TV series Relic Hunter.
Sydney Graham: character on American sitcom TV series The Parent 'Hood.
Sydney Opera House: performing arts center located on Sydney Harbor, also regarded as the masterpiece of 20th-century architecture.
Sydney Sage: character in Richelle Mead's book series bloodlines.
Sydney Skelley: fictional character in animated Ready Jet Go! on the PBS Kids.
Sydney Stanford: the main character in the blockbuster Saint Anything by the author Sarah Dessen.
Sydney "Syd" Barrett: fictional character on superhero TV series Legion.
Famous People With The Name Sydney
Since Sydney is quite a common name, it's no wonder that there are many famous personalities bearing the name. Below are perhaps the most notable examples:
With Sydney As A Given Name
Sydney, as a given name, is having its moment in modern times, and here is proof:
Sydney Chaplin (1885–1965): English actor.
Sydney Earl Chaplin (1926-2009): American actor.
Sydney Lamb (born 1929): American linguist.
Sydney Omarr (1926-2003): American astrologer.
Sydney Penny (born 1971): American actress.
Sydney Pollack (1934-2008): Academy Award-winning film director, producer, and actor.
Sydney Schanberg (1934-2016): American journalist.
Sydney Shoemaker (1931-2022): American philosopher.
With Sydney As A Surname
Sydney is occasionally chosen as a surname. Below is a short list of celebrities with "Sydney" as their surname.
Algernon Sydney (1623–1683): also spelled Sidney, English politician.
Berenice Sydney (1944–1983): British artist, professionally known as Berenice.
Grahame Sydney (born 1948): New Zealand artist.
Harry Sydney (born 1959): Former professional American footballer.
Robin Sydney (born 1984): American actress
FAQs
Also, browse through these common concerns about the name that might help you make a better decision:
Is "Sydney" A Thoughtful Choice For You?
If you're considering Sydney as a potential name, I hope now you can come to a final decision. There are many factors going into a name, so if Sydney has a high overall score, then go for it!
I'm glad to know what you think about this name, so feel free to write a comment and drop it into the box. Share this article and check out my other name analysis if you're still open to more options.
References
britannica.com. 2022. St. Denis bishop of Paris
ssa.gov. 2022. The Popularity Of A Name
biblestudytools.com. 2020. Cain and Abel – Bible Story