Perhaps, many people do not know the Daniel name meaning. If you are one of them, let's comb through this post to gain detailed information on its origin, meaning, popularity, and similar names.
If you are about to give this name to your babies, I hope the information in this post will be valuable to you. Please fasten your seatbelt and start the journey of exploring the secrets behind the name Daniel.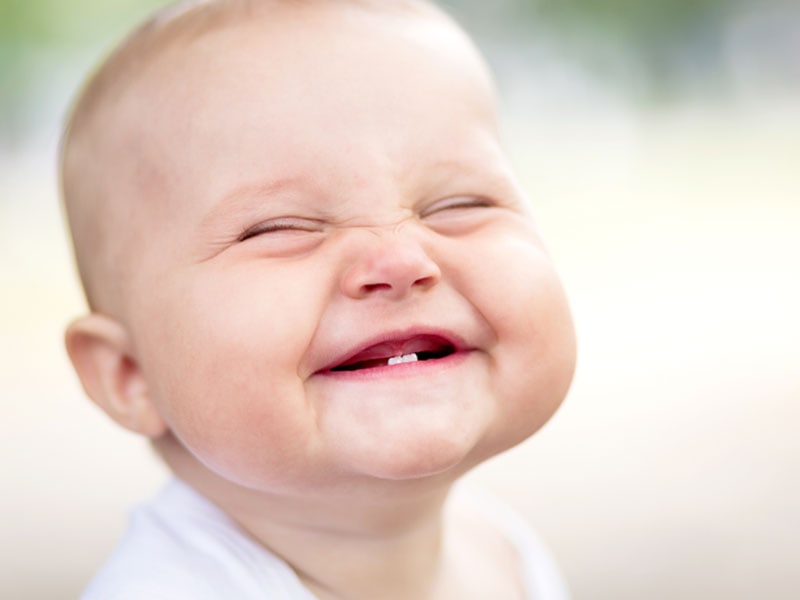 Look At The Overview Information Of The Name Daniel
Please keep your eyes on this table to overview the essential information about the popular name Daniel.
Meaning
"God is my judge" or "God is my strength" in Hebrew and "attractive" in Irish and Welsh
Origin
Derived from the Hebrew words "din" and "el", which mean "to judge" and "god", accordingly

A Hebrew Bible origin name that is given to 2 figures in the Hebrew Bible

Irish and Welsh are 2 origins of this name as well
Gender
Primarily for boys
Popularity
Popular name in the US and many other nations

Top 5 most popular name in the United States in 1985, 1990, 2007, 2009

In 2021, it ranked 16th popular boy names in the United States
Similar names
Aaron, Nathaniel, Ariel, Abraham, Dennis, David, etc.
Nicknames
Dan. Danny, Dani, Dee, DeeDee, Elle, etc.
Variations
Abidan, Dan, Dinah, Madon, and Midian, Danielle, Dennell, Danielson, etc.
Sibling names
For boys: Ryan, Arthur, Joshua, Andrew, Peter, etc.

For girls: Anne, Rachel, Daisy, Sarah, Violet, etc.
Middle names
Alexander, Blake, Benjamin, Jackson, Graham, etc.
Blow Your Mind With The Meaning And Origin Of The Name Daniel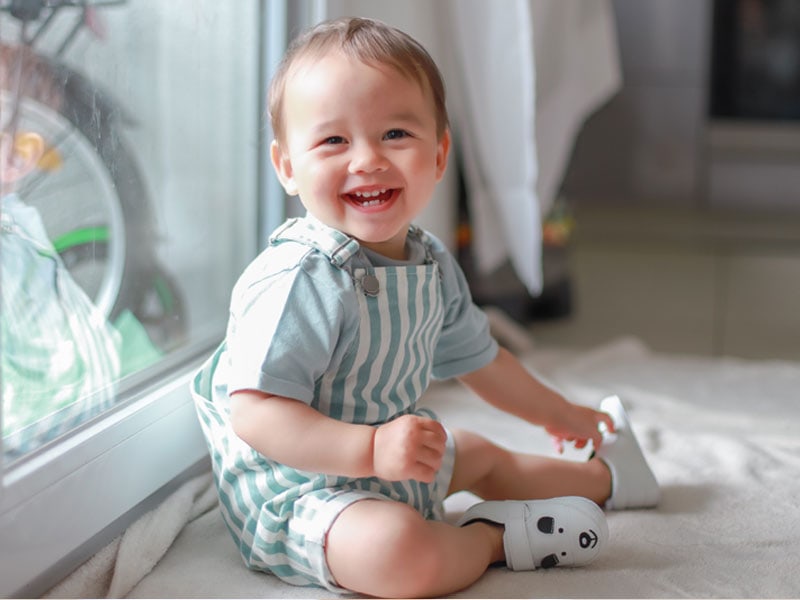 Have you ever heard the exact meaning of the name Daniel? It's a great experience to discover this name's origins because they are fascinating. Let's explore the secrets of the origin and meaning of Daniel instantly.
In fact, Daniel is a long-standing name since it existed in ancient times. Daniel is derived from the words "din" and "el" in the Hebrew alphabet, which means "to judge" and "god". So, Daniel can be interpreted as "God is my judge", "God is my strength", or "beautiful".
Aside from the Hebrew Bible origin, this common name has Welsh and Irish roots. Commonly, it refers to "attractive" in these languages.
The name Daniel is associated with the Hebrew Bible culture, as Daniel is the name of 2 famous figures. The first figure named Daniel is one of the sons of King David. In fact, this figure rarely appears in the Hebrew Bible.
Another story is about a warrior appearing in the book named Daniel. He was captured during the Babylon exile. Later, Daniel served King Nebuchadnezzar II of the Babylon Empire.
Daniel received great power from God due to his loyalty to the God of Israel. He appears in many traditional motifs in Jewish, Muslim, and Christian cultures.
The popular name pronounced "DAN-yul" is commonly used as a given name, but you can occasionally encounter it as a surname. For your information, Daniel has 2 informal forms, including Dan and Danny.
Is The Name Daniel Suitable For Sons Or Daughters?
If your baby is a boy, the name Daniel is an ideal choice since it is a masculine name. Occasionally, some parents can give it to their daughters, but it's rare. Alternatively, you can use its feminine versions, like Danielle, Daniela, or Daniella, for your baby girls.
This fact is shown in the number of newborn baby boys and baby girls named Daniel in 2021. About 9066 kids named Daniel are masculine, while there were 12 little girls with this name (1)
Daniel Is Popular Or Rare: Let's Find It Out!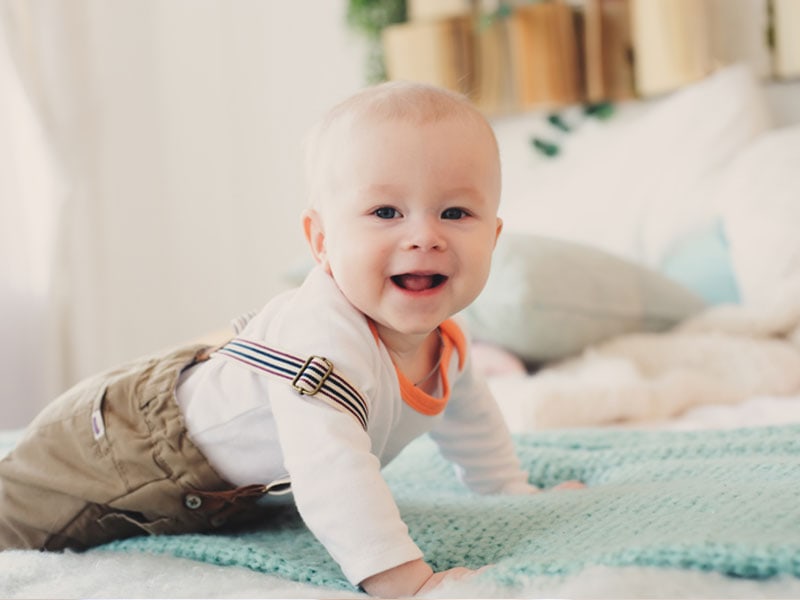 This name was the common choice of many parents for baby boys during the past century, so it was on the list of 50 trendy names for males at this time.
Between the 1920s and 1980s, the popularity of Daniel sustainably increased. Daniel's peak popularity was in 1985, 1990, 2007, and 2009 with the 5th in the list of most popular names.
According to the Social Security Administration, Daniel was the 16th most popular male name in the US in 2021 (2). Although its popularity slightly declined in 2021, Daniel is still a common choice for many parents worldwide.
How Many Similar Names And Nicknames Of The Name Daniel?
There are many names that have similarities to the name Daniel in pronunciation, origin, or meaning. Some common examples will be represented below.
| Names | Pronunciation | Meaning | Origin |
| --- | --- | --- | --- |
| Aaron | a-ran | Strong, exalted, teacher, or mountain of strength | Hebrew |
| Nathaniel | nuh-than-yuhl | Gift of God or God has given | Hebrew |
| Ariel | ar-ee-el | Lion of God | Hebrew |
| Abraham | ah-brah-hahm | Father of multitudes or father of a nation | Hebrew |
| Dennis | den-is | Follower of Dionysius | Greek |
| David | day-vid | Beloved or friend | Hebrew |
| Luke | l-ew-k | Light-giving or bringer of light | Greek |
| Michael | my-kuhl | Who is like God or gift from God | Hebrew |
| Gabriel | gab-ri-el | God is my strength, hero of God, or God is my strong man | Hebrew |
| Raphael | raa-fai-el | God has healed or God's healer | Hebrew |
You can refer to these popular and special nicknames to call your babies named Daniel. Please check here:
Dan
Danny
Dani
Dee
DeeDee
Elle
Get More Options With The Incredible Variations Of Daniel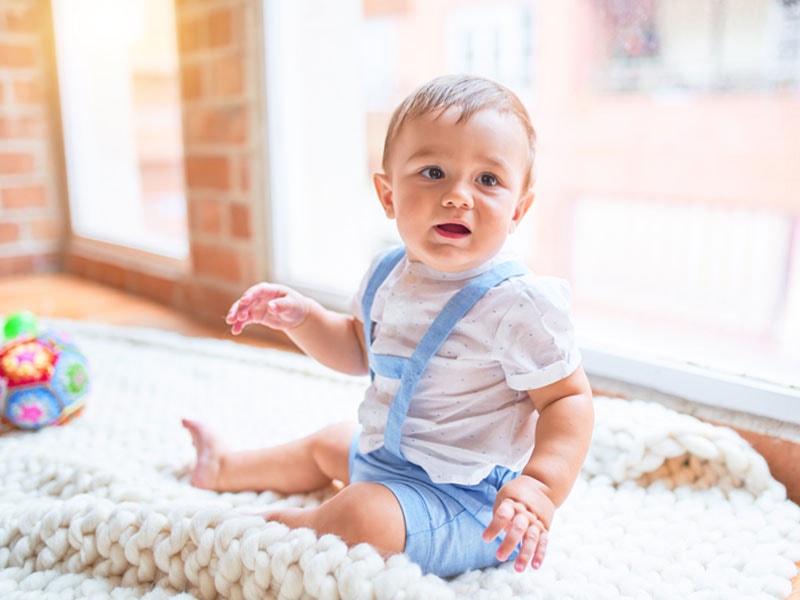 In other nations, cultures, and languages, the name Daniel can have different spellings. Here are some variations you might not know in other regions worldwide.
Abidan, Dan, Dinah, Madon, and Midian (Hebrew)
Danielle, Dennell, Danielson (English)
Dana (Czech)
Daniela (Latin)
Daniele (French, Lithuanian)
Danilo (Portuguese, Italian, Brazilian, and Serbian)
Dosnall (Irish)
Tanel (Estonian)
Daan (Dutch)
Danyal (Turkish)
Danylo, Danyil (Ukarainian)
Daniil (Greek)
Danial, Daniyal (Arabic)
Meaningful Sibling Names For The Name Daniel You Can Like
Searching the ideal sibling names for the name Daniel is straightforward. If you are looking for names for Daniel's brothers or sisters, you should stop at this section.
For Daniel's Brothers
In case you need a masculine name for your other sons to fit with Daniel, it is good to consider the ideas below.
Ryan: This name stems from Irish origin, meaning "little king" or "illustrious". It is believed that this name originates from one or more Old Irish-based surnames. But, another theory said that it is a combination of 2 Gaelic words, "righ" and "an".
Arthur: This name is translated to "bear", bear-prince", or "son of warrior-king" in Celtic. This masculine name is derived from Brythonic origins. Nevertheless, some people argue that Roman or Celtic are the roots of this name.
It is a popular name in the United States as Arthur was ranked 155th in the list of the most common names for baby boys in the US in 2021.
Joshua: It is a boy name of Hebrew origin, which originates from "Yehoshua". The name is a blend of 2 words "Yeho" and "Shua", meaning "God" and "save" or "to deliver". In short, Joshua can be interpreted as "God is salvation" or "God is lordly".
In fact, Joshua is the name of a figure in the Hebrew Bible who played an essential role in bringing the Hebrews to the Promised Land in the Book of Exodus. This was one of the top 5 popular masculine names in the 2000s in the UK.
Andrew: The meaning "strong and manly" of the Greek-root male name, Andrew is suitable for your sons. Andrew is a form of the name Andreas. "Andy" and "Drew" are the popular short versions of this name.
Peter: This name implies "stone" or "rock". Peter is a masculine version of the Greek name "Petros". If you want your sons to be strong in the future, the name Peter is an ideal choice.
For Daniel's Sisters
For beautiful and feminine little girls, here are some great options:
Anne: This feminine name comes from the Hebrew origin names "Channah", meaning "grace", favored by God", and "merciful". The name (pronounced as "an" or "ah-n") is also a permutation of the name Anna in the Roman root.
Apart from the United States, the name Anne is widespread in Germany, the Netherlands, and Estonia.
Rachel: This name is translated to "ewe" in Hebrew or "one with purity". Rachel stems from the Hebrew word. If you are a fan of the famous American series "Friends", you may be familiar with a nice character named Rachel.
Daisy: This name means "day's eye". It originates from the word "dægeseage" in the Old English root. It is a common nickname for Margaret as well. For the French version of this name, Marguerite, is the name of the oxeye daisy in the French alphabet.
Sarah: In Hebrew languages, the meaning of Sarah is "princess", "noblewomen", "chief", or "ruler". It comes from the Hebrew word "Sar". Sarah was the name of Abraham's wife and Isaac's mother in the Bible.
Violet: The name Violet is a best-loved name of parents for their daughters since it implies "beauty", "power of nature", and "grace". The Latin word "Viola" is the root of this name, which means "purple".
Great Ideas For Middle Names To Pair With The Name Daniel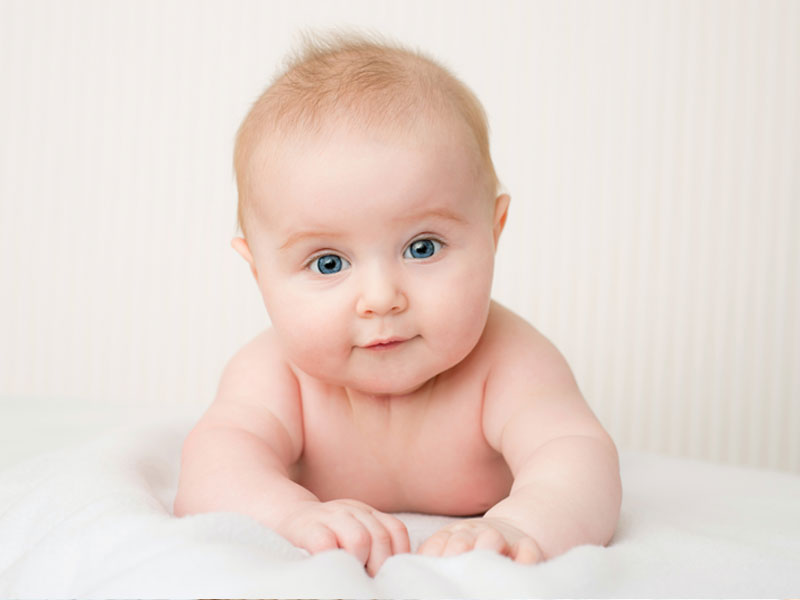 Finding a suitable middle name for Daniel is essential since it mixes with this name to create a perfect full name for your kids. Let's save these suggestions right now!
Alexander: The name Alexander means "protector of men" and originates from the Greek word "Alexandros". This name is in the 2020 list of top 10 common boy names in America. Your son may have nicknames like Al, Alec, or Xander.
Blake: It is a gender-neutral name with the meaning of "black" or "son of the lake". Its origin is associated with 1 of the 14 Galway Tribes in Ireland.
The common name Blake referred to descendants of Richard Caddell who were known as Blake. Some theories said that it originates from Norsemen.
Benjamin: "Son of the right hand" or "son of my days" is the common meaning of the name Benjamin. This name was used first in the Hebrew Bible. In the Bible, Benjamin was the name of a son of Jacob. It refers to the unexpectedly youngest child in a family.
Jackson: This masculine name means "son of Jack or John". This common surname stems from British and Scottish origins. A notable person named Jackson that I think of first is Michael Jackson (an American singer).
Graham: The name Graham is commonly given to baby boys as the surname. Also, it can be used for girls. In Scotland, this name is derived from the town of Grantham, meaning "grand home", "gravel", or "homestead" in Old English.
Joseph: Regarding the origin, Joseph originates from the Hebrew name "Yosef", which is interpreted as "God will add" or "God will give". This name was common at the beginning of the 1900s. Although its popularity slightly decreased later, it is still common worldwide.
Davis: It is a British origin name with the translation of "son of God" or "beloved". Plus, Davis is a diminutive version of the Hebrew-based name "David". Sammy Davis (an American singer and actor) and Bette Davis (an American actor) are renowned people with this name.
Christopher: The Greek word "Christóforos", which means "bearer of Christ" is the root of this name. According to the Social Security Administration, Christopher has consistently remained a position in the list of top 50 popular names in the US since 2000.
Henry: You can encounter many people named Henry in French. It has its root in the name "Henri" in French origin.
Plus, Henri originates from the old German name "Heimeric", meaning "house ruler". Heimeric is created from 2 parts, including "Heim" and "rich", which means "home" and "ruler". Henry has been a common name in British royal families for a long time.
Samuel: The name, which is translated to "God has heard" or "name of God", stems from the Hebrew phrase. In the Bible, Samuel is a wise leader or prophet who is respected by Muslims, Christians, and Jews.
The Influence Of The Name Daniel In Pop Culture
Are you wondering about the relation between the name Daniel and popular culture? In fact, this name is closely tied to this culture that is shown in the appearance of many fictional characters named Daniel in books or movies.
Daniel Tiger: a character in Mister Rogers' Neighborhood and Daniel Tiger
Daniel Deronda: a character in the novel Daniel Deronda of George Eliot
Daniel San Larusso: a character in the film The Karate Kid
Daniel Pennington: a character in Teenage Mutant Ninja Turtles
Daniel Witwicky: a character in the movie Transformers
Daniel Cook: a character in the series This is Daniel Cook
Daniel Marvin: a character in Captain Caution
Daniel Morales: a main protagonist in the series Taxi
Well-Known People Who Are Known As The Name Daniel
Daniel or its informal versions, including Danny and Dan are the names of many notable people. If you hope your babies will become like them in the future, let's give these names to them.
Famous People With The Name Daniel
Here are some notable people with the name Daniel:
Daniel Day-Lewis (born in 1957): a British actor
Daniel Inouye (1924 – 2012): an American politician and lawyer
Daniel Defoe (1660 -1731): a British writer and the author of "Robinson Crusoe"
Daniel Tosh (born in 1975): an American comedian
Notable Dans
Please find out some famous people named Dan right now:
Dan Aykroyd (born in 1952): a Canadian-American actor
Dan Castellaneta (born in 1957): an American actor
Dan Brown (born in 1964): an American writer
Dan Levy (born in 1983): a Canadian actor, director, writer, and comedian
Renowned Dannys
Who are the well-known people having the word "Danny" in their name? Let's explore immediately.
Danny Devito (born in 1944): an American actor, filmmaker, and comedian
Danny Kaye (1911 – 1987): an American singer, dancer, actor, and comedian
Danny Glover (born in 1946): an American film director and actor
Danny Elfman (born in 1953): an American composer, songwriter, and singer
FAQs
The extra information from the frequently asked questions will boost your knowledge about the Daniel name meaning topic. Please read and explore new things!
Share Your Thoughts About The Name Daniel
In short, the name Daniel conveys the loyalty, piety, and humility of a person. If you want your kids to be like this, please pick this name for them right now. I believe your baby named Daniel will grow up strong and well.
Last but not least, if you gain any helpful information for this post, please like and share it with other parents who are looking for an ideal name for their kids. Plus, tell me your thoughts about this name in the comment section. Thanks for your time!
References
"Baby Name Uniqueness Analyzer: Daniel." data·yze
"Popular Baby Names." Social Security