If you're curious about the Emma name meaning, you're not alone! Popular names are what parents normally turn to for inspiration, especially if you're someone who follows the trend.
When scouring online, you're most likely to see Emma make a darling appearance everywhere. Or among the babies in a kindergarten right now, chances are you have met one or two little Emmas.
So what's behind the hype of this classic name? Does anything about its history or interpretations turn Emma into a household name? Let's figure it out before you choose it for your kid!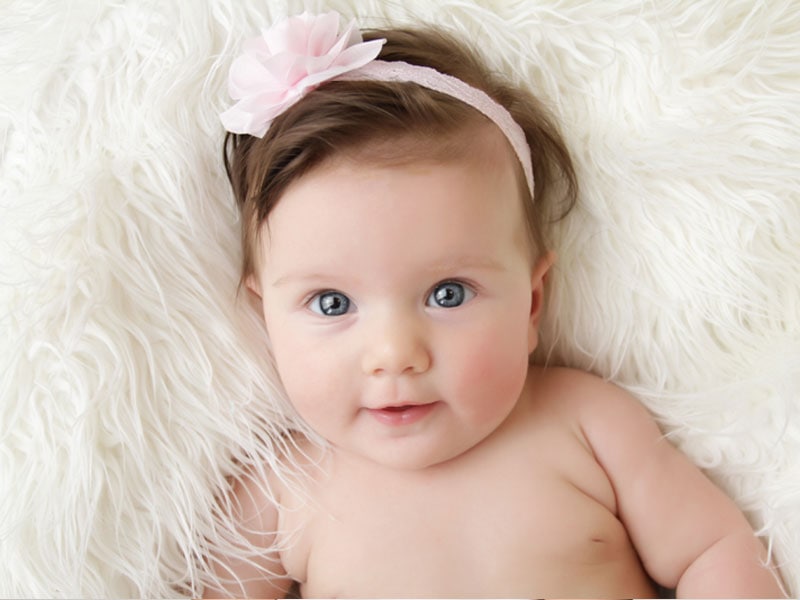 A Summary About The Name Emma
If you want to take a quick look first, here is the summary about the name's meaning, origin, history, and popularity you might need:
Meaning
Whole, universal
Origin
Germanic
Pronunciation
/Em-mah/

/Em-uh/
Gender
Mostly used as a girl's name
Popularity
The baby name Emma was the number 1 choice in the United States for five years straight, starting from 2014, per Social Security Administration (SSA).

The name lost its crown to Olivia. Yet, with the 2nd spot in the 2021's popularity chart, Emma is hugely popular at the moment.
Variations
Ema, Emalinda, Ima, Irma, Erma, Emmalyn, Emmeline, etc.
Nicknames
Em, Ems, Mae, Mma, Emita, Emmy, Emmet, Emmie, Memma, Emmina, Emmaliya, etc.
Similar Names
Ava, Ella, Ember, Emmet, Gemma, Jemma, Maya, Selma, etc.
Sibling Names
For Boys: Andrew, Ethan, Jack, Owen, William, etc.

For Girls: Kate, Grace, Molly, Olivia, Sophie, etc.
Middle Names
Breanne, Fern, Giselle, Jae, Kathleen, Watson, etc.
The Meanings, Histories & Origins Of Emma
Derived from the Old Germanic word "ermen", Emma means "whole" and "universal". True to its meaning, the name is currently universally popular in the US and many parts of the globe.
This simple-looking name boasts a deep history in Europe. Notably, Emma's use became far and wide in the early 1000s, thanks to Emma of Normandy – a woman of high status in ancient England.
She became Queen of England, Denmark, and Normand through two marriages to two Kings, Æthelred the Unready and Cnut the Great (1). Emma of Normandy was also the richest woman of her time.
Later, the name also received a big boost in use from the titular character, Emma, in Jane Austen's 1815 novel. Around this time, the name was also popularized by Emma Hamilton. She was the mistress of Lord Nelson and the muse of George Romney, the greatest painter of the time.
How Popular Is Emma In America?
Emma started to gain noteworthy traction in the US in the 20th century. It broke into the top 100 most used names for girls for a long period between 1900 and 1941.
Through the 1970s, the name experienced a considerable decline in use, plunging to 463rd place in 1976. Not until 1993 did "Emma" creep back up on the popularity chart, the first time returning to the top 100 choices for newborn girls.
However, its true recovery happened in the early 2000s, when classic names were seemingly trending again. Interestingly, Emma's popularity during this time was also credited to the popular TV show "Friends".
This name was chosen for the baby daughter of Rachel and Ross. The scene appeared in the season 8 finale, "The One Where Rachel Has A Baby, " aired in May 2002.
By the end of 2002, Emma soared to 4th place on the chart, which is a jump of 9 spots from the previous year's ranking. Emma enjoyed a long streak as the number 1 choice from 2014 to 2018. The name was given to over 18,000 newborn girls yearly during this period.
The name has been taken over by "Olivia", becoming the first runner-up since 2019 (2).
Is Emma An Exclusively Girl's Name?
Yes, Emma is almost an exclusive title for girls. Throughout history, many famous figures in Britain and well-known fictional characters have shared this name.
However, this Germanic-rooted name was occasionally chosen for males in the past. Emma, as a boy's title, landed the SSA's list at 519th place in 1900. The name stayed on the chart for the following ten years, although at quite a humble position.
Variants Of Emma
Emma has long been a household name in the US. Unsurprisingly, the name also develops many spelling variations over time. Below are some of the most common options:
Ema (Portuguese, Spanish, Slavic)
Emalinda, Ima, Irma, Erma (German)
Emmalyn (English)
Emmeline (Latin)
Common Nicknames And Similar Names You Might Need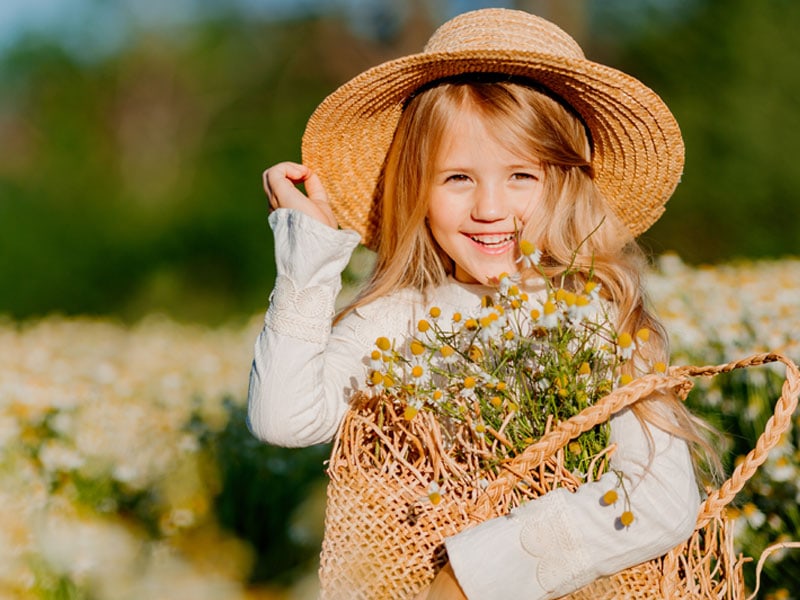 A short and adorable moniker like Emma doesn't beg for pet names. However, it won't hurt to find one or two sweet ways to call your little daughter at home. The followings are the most popular nicknames for Emma:
Em
Ems
Mae
Mma
Emita
Emmy
Emmet
Emmie
Memma
Emmina
Emmaliya
Still open to a few more options for your roster of baby's names? There are many monikers that sound or mean similarly to consider:
Names
Pronunciation
Meaning
Origin
Ava

/ay-vuh/

/ay-və/

Bird, birdlike, live, life, water, or island
German, Hebrew, Latin, Persian
Ella
/el-uh/

/el-luh/

/el-la
Completely, all, fairy maiden
British, Germanic
Ember
/em-ber/
Spark, burning low, ashes
British, Germanic
Emmet
/em-it/

/em-met/
Whole, universal, truth
British, Hebrew
Gemma
/gem-ma/

/jem-uh/
Gem, jewel, precious stone
Latin
Jemma
/jem-ma/
Precious stone, dove, little dove
British, Hebrew
Maya
/mah-yah/

/mai-yuh/
Illusion, magic, mother, water, dream
Sanskrit, Hebrew, Spanish, Greek
Selma
/sel-muh/

/sel-ma/
God's helmet, peace, with divine protection, beautiful view
Arabic, Old German, Celtic
Darling Sibling Names For Emma
Aren't sure what would work best with Emma's brother or sister. Let's check out these sibling names that sound effortlessly compatible with Emma:
For Sons
There are many ideas for a son following your little Emma. Nevertheless, these monikers manage to stand out among them:
Andrew: Andrew is a name that speaks for its intended gender. It translates to "strong", "manly", and "courageous", as a variation of the Greek name Andreas. In the Bible, Andrew was one of the twelve disciples of Jesus Christ and also Simon Peter's brother.
Ethan: Ethan reflects many expectations from parents for their upcoming newborn. Those wishes are " firm", "strong", "enduring" and "long-lived". This Hebrew name is also a high-performing name in the US, ranking 20th in 2021.
This is also a biblical figure that appeared in the Bible several times. Ethan was known for his wisdom.
Jack: Jack was once ultra-popular in the Middle Ages, regarded as a generic term for men. The phrase "jack of all trades" has "jack" with this general assumption.
However, Jack actually stems from the English boy name "John". The name means "God is gracious", making it a favorite among religious families.
Owen: Of Irish and Welsh origin, Owen can be interpreted in various ways, including "youthful", "noble", and "well-born". This moniker earned 22nd place in the 2021's chart, just behind Ethan.
William: William is among a few names that can be both trending and timeless. As much as it sounds like a British name, William is actually of Germanic origin.
Formed by the German "wil" for "will" and "desire" or "helm" for "helmet" or "protection", William means "resolute protector". A man with this name will stand for the weak and vulnerable.
For Daughters
If you already have a little Emma at home and you're getting ready to have another girl, you can think of these monikers:
Kate: Kate means "pure", and it's among the greatest ways to describe an innocent newborn. This girl's title is a shortened form of Katherine, from English and Greek.
Kate is the byname of Princess of Wales, Duchess of Cornwall, and Cambridge Catherine (3). Thus, the name enjoys some royal flair, too.
Grace: Grace is effortlessly elegant and feminine. This Latin name was originally used in the phrase "grace of God" to show god's love and divine grace.
Throughout history, Grace has been interpreted differently, including "favor", "goodness", "blessing", "charm" and "generosity". It's one of the best virtue names out there.
Molly: This Irish name means "star of the sea". It's also thought to be a derivation of "Mary", interpreted as "bitter". American musician Molly Burch, actress Molly Hawkey, and actress Molly Quinn are just among many celebrity bearers of this name.
Olivia: As mentioned, Olivia was just right ahead of Emma on the SSA's chart in 2021. Surprisingly, the name goes well with its Germanic counterpart, too.
As a feminine version of Oliver, Olivia similarly refers to the "olive tree". The name caught on in England during the 17th century, thanks to the popular William Shakespeare's play the Twelfth Night.
Sophie: As a diminutive of "Sophia", this name also means "wisdom". Sophia, in Greek mythology, is known for sense and understanding.
Thanks to such a favorable definition, this Greek name is well-loved by European royals. Princess Sophie of Sweden and Sophie, Duchess of Wessex, the wife of Britain's Prince Edward, are just a few examples.
Middle Names To Complement Emma
If you already fall in love with Emma, you'll also need a middle name to match. Whether you're looking for something pretty, special in meaning, and flows well with Emma, here are some nice suggestions:
Breanne: Derived from the Irish boy name "Brian", Breanne means "noble", "high", and "exalted". In addition, the name is supposedly an emblem of strength and power – a win-win.
Fern: Originating in the Anglo-Saxon (Old English) "fearn", "Fern" refers to the plant name and also the people residing around it.
The shade-loving plant symbolizes different things across cultures. First, in Victorian England, it's the embodiment of sincerity and humanity. In Maori, however, it signifies new beginnings and life.
Giselle: From its French roots, Giselle translates to "pledge". The name dates back to 10th-century Normandy. However, it only garnered attention in the 11th century, thanks to Adolphe Adam's ballet of the same name.
Jae: Jae is the name of any gender. In Korean, Jae got the beautiful definitions of "talent" and "ability". When traced back to its Latin root, Jae refers to "blue-crested bird".
Whether you hope your kid will become a capable person or glide through life like a bird across the sky, well, Jae would fit the bill.
Kathleen: As a close cousin of Kate above, Kathleen also comes from the Greek name "​​Catherine". It also means "pure".
The name was used in the legendary Countess of Cathleen by William Butler Yeats. In the verse drama, Kathleen is a selfless countess who sells her soul to the devil so she can feed the tenants during the Great Famine.
Watson: This matching middle name has a huge celebrity influence (thanks again, Emma Watson!). English and Scottish in origin, "Watson" has a close tie to "Walter" and translates to "son of Watt / Walter / Water".
The Use Of Emma In Pop Culture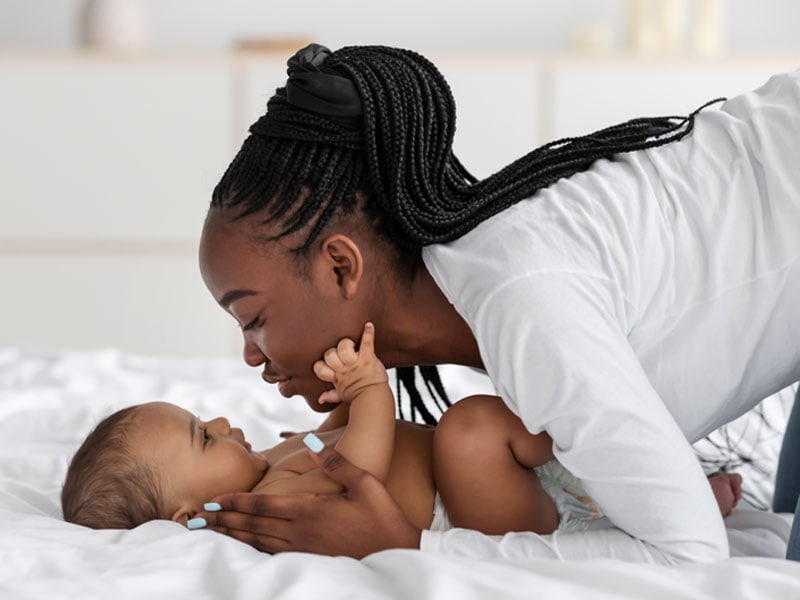 Pop culture has had a major influence over the years regarding naming a baby. Emma is a shining case in point, as a sharp spike in the name's popularity was recorded in the years when the mentioned Friends episode aired.
If you need more inspiration, Emma does appear in many TV series and fiction.
Emma Frost: A fictional character from the American series "Wolverine" and "X-Men."
Emma Geller-Green: The daughter of Ross Geller and Rachel Greene from the TV series "Friends".
Emma Morley: The main character in David Nicholls' 2009 novel One day and the film of the same name.
Emma Nelson: A character in the Canadian teen-drama TV series "Degrassi".
Emma Peel: A character from the British 1960 TV series "The Avengers".
Emma Pillsbury: A character from Fox's TV musical comedy-drama "Glee".
Emma Swan: A character in the TV series "Once Upon a Time", appearing from seasons 1-6.
Emma Woodhouse: Protagonist in Jane Austen's novel "Emma", published in 1815.
Most Famous People Named Emma
In modern times, Emma Watson is probably the most well-known Emma. She rose to stardom as Hermione Granger in the blockbuster Harry Potter. Yet, there are also many celebrities sharing this name to inspire your daughter:
Emma Bunton (born 1976): British songwriter-singer and actress, a member of the girl band "Spice Girls."
Emma Goldman (1869-1940): Anarchist writer who is known for her philosophies in North and West Europe.
Emma Hayes (born 1976): British professional football manager for Chelsea women's club.
Emma Mackey (born 1996): French-British actress.
Emma Roberts (born 1991): American actress and niece of the famous Hollywood actress Julia Roberts.
Emma Stone (born 1988): American actress known for her roles in "LA LA LAND" for which she won an Academy Award.
Emma Thompson (born 1959): British screenwriter and actress who won Academy Award for Sense and Sensibility (1995).
Emma Watson (born 1990): English actress known as Hermione Granger in the globally popular "Harry Potter" franchise and Belle in the live-action "Beauty and the Beast".
FAQs
If you reach this part of the article, I bet that Emma has already impressed you. So, the section below will address some of the common concerns about Emma to help you understand it further.
Emma: A Charming, Trendy Name To Consider!
While trending baby names come and go, many titles do stick around on the popularity chart for a long time. This is especially true for "Emma". It makes a great choice if you're someone who likes to go with the trends.
However, for parents who often shy away and think it's too common, let me tell you this. Even with an ultra-popular name like Emma, only a tiny fraction of the population will get the name in a year. So, if you're fascinated by the name's interpretations or history, you can go for it, too.
That's the end of this name analysis, and I hope you enjoy reading it. Share your thoughts and introduce this post to other parents you know! Thanks!
References
en.wikipedia.org. 2022. Emma of Normandy.
ssa.gov. 2022. The Popularity Of A Name.
britannica.com. 2022. Catherine, Princess of Wales, consort of Prince William.