It is essential to understand the Kayla name meaning since you can determine whether this name is suitable for your sons or daughters. If you don't know what it means and wonder why many people choose it for their children, this post can help you.
You can learn its origin, popularity, meaning, gender, nicknames, and some ideal ideas for siblings and middle names for Kayla. So, keep scrolling for more information!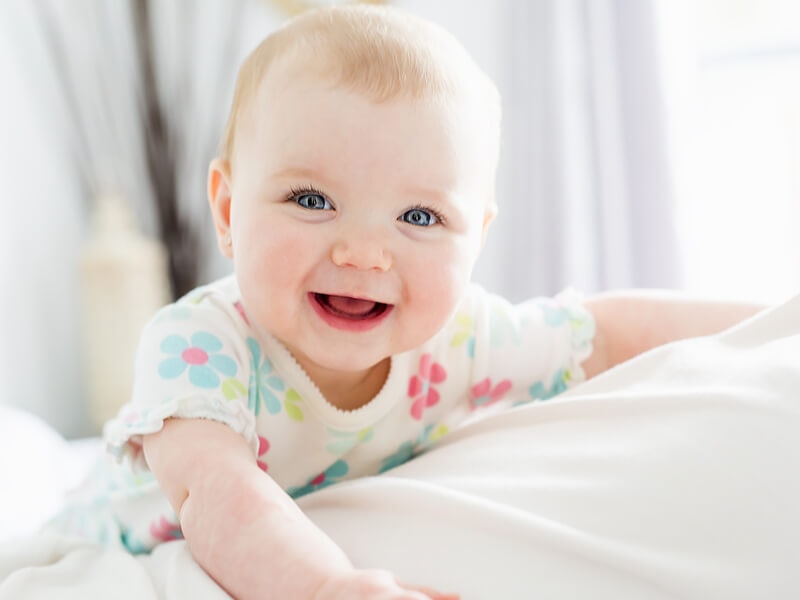 The Overview Of The Common Name Kayla
Take a quick look at the table below to have an overview of the name Kayla before moving on to the main section with detailed information.
Meaning
It has many meanings, including "to rejoice oak tree" in American, "beloved" or "one who like the God" in Hebrew, "pure" in Greek, or "slender and fair" in Irish
Origin
This is an American-origin name. It is a mix of the names "Kay" and "lah" in America. Also, it is derived from the name "Kelila" or "Keela" in Hebrew and Irish
Pronunciation
Kay-lah
Gender
Almost for females (account for 99.97%)
Popularity
Kayla is an ordinary girl's name in many countries like America, Canada, Australia, and Egypt. It is ranked the 255th most picked name for baby girls in 2021 in the US
Nicknames
Kay, Ky, Lala, Kiki, Ky, Kay-Kay, Kayles, Kali, Lolly, Kale
Variations
Callia, Callie, Kyah, Kayle, Keely, Keyla, Kyra, Kaylin, Kalie, etc
Similar names
Kylie, Brianna, Ashley, Kyra, Kaylee, Kiara, Ayla, etc
Sibling names
● For boys: Alexander, Cole, Liam, Levi, Lincoln, Spencer, etc
● For girls: Amanda, Audrey, Charlotte, Claire, Emily, Sophie, etc
Middle names
Abigail, Christine, Anne, Genevieve, Jessica, Louise, Madeline, etc
The Meaning And Origin Of The Name Kayla
Indeed, there is no exact meaning of the name Kayla worldwide because it's used in various regions with different cultures. Therefore, Kayla's meaning is diverse and depends on the culture and languages of the countries in which it is used.
Kayla is one of the common names for baby girls in America. In this country, its meaning comes from the blend of the names "Kay" and "Ayla", which means "to rejoice" and "oak tree". Also, it comes from the shortening of Michaela, a girly form of the Hebrew male's name "Michael".
This popular name existed in Florida, Texas, Washington, and Indiana in the United States in 1824. Until the 1950s, Kayla became popular in this country and could be used as a nickname for "Mikayla".
Moreover, it took on a different meaning in Ancient Greek. Kayla means "pure", so children with this name are usually expected to have a pure soul in this country.
Furthermore, Kayla was a Hebrew-root girl's name, as you can find in Hebrew as "Kelila". It means "beloved" or "one who is like God". Also, this name is derived from the "Keela" name of Irish origin, which means "slender and fair".
Do you know how to pronounce this name? Actually, it is simple. This name is the combination of 2 syllables, including "Kay" and "lah", so you can pronounce it as "Kay-lah". Please read the first syllable stronger as it is the emphasis.
Besides this common pronunciation way, there are many different spellings of this name like "Kailah", "Kaela", "Kailiah", "Keyla", or "Kaila".
Not only in the United States, but you can also find this name in many other countries like Canada, Israel, the Philippines, Thailand, Egypt, and New Zealand.
The Name Kayla Gender: Male Or Female
Are you wondering about the gender of this name? Indeed, Kayla is a baby girl's name since about 99.97 percent of people with the Kayla name are girls, while the number for men is only 0.03 percent.
Specifically, about 1205 baby girls named Kayla were born this year. Out of about 1477 babies born, there will be 1 baby with this name (1).
The Popularity Of The Name For Many Years
In terms of popularity, Kayla is widely used for babies in the United States, where the name was created. Not many people used the name until the 1980s, and its popularity peaked in 1991 with 18,549 births (2). However, after this time, the popularity of this name decreased over time.
According to the Social Security Administration, Kayla ranks 255th on the list of most popular baby girl names in the US in 2021 (3).
Overall, the popularity of the name Kayla changes from year to year. Perhaps, its popularity will continue to fluctuate in the future. Parents in many other countries, like Australia, Canada, and the UK, still love to use the name Kayla for their babies.
Diversify Your Options With Kayla's Name Variations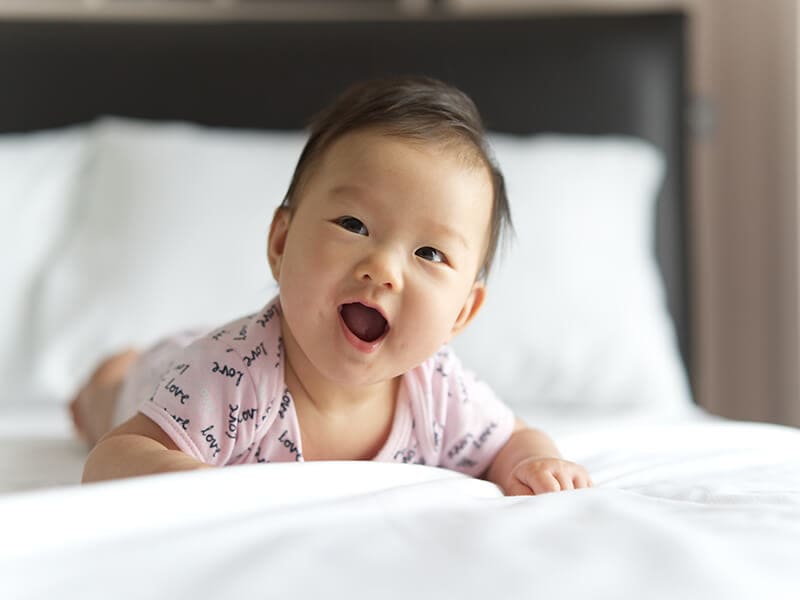 Depending on the different regions, Kayla has many different variations. Maybe, they share the same pronunciation or spelling, but they can also be different.
You can find its alternatives in Greek, American, Irish, Indian, Arabic, Welsh, and other styles. Let's explore some common variations of the name Kayla:
Callia, Callie, Kyah (Greek)
Kayle, Keely, Keyla, Kyra (Irish)
Kaylin, Kalie (American)
Kala (Indian)
Kay (Welsh)
Kylie (Australian)
Keira (Irish)
Kyla (Celtic)
Explore The Similar Names And Nicknames Of Kayla
You can call a girl Kayla, but there are other cool ways to call her. Here are some popular and cute nicknames you can use instead of Kayla:
Kay
Ky
Lala
Kiki
Ky
Kay-Kay
Kayles
Kali
Lolly
Kale
Furthermore, you might confuse Kayla with other names that have the same pronunciation or are similar to Kayla. Nevertheless, their meanings can be different. These names are known as Kayla's similar names. I'll show some examples below.
| Names | Pronunciation | Meaning | Origin |
| --- | --- | --- | --- |
| Kylie | ky-lee | Narrow channel or boomerang | Aboriginal |
| Brianna | bree-ahh-na/bree-anne-a | Strong, honorable, and virtuous | Irish |
| Ashley | ash-lee | Dweller near the ash tree meadow | English |
| Kyra | kie-rə | Throne, Lord | Persian |
| Kaylee | key-lee | Crown, laurel | American |
| Nicole | nih-koh-lay | person of victory | French, Greek |
| Kiara | key-ah-rah | Light, first ray of sun, or clear | Italian, Irish, or Korean |
| Kelsey | kel-see | Cenel's Island, brave, ship island, or river landing place | Old English, Scottish, Scandinavian |
| Christina | Kriss-tee | A Christina, or flower of Christ | Greek, Christianus |
| Ayla | ay-luh | Gazelle or Deer | Hebrew |
| Caylee | kay-lee | Pure meadow | American |
Potential Middle Names For Kayla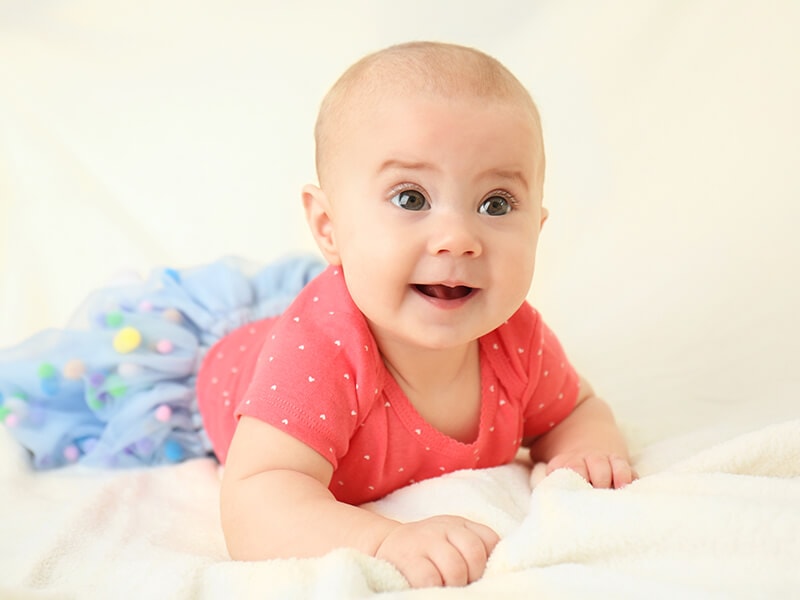 Suppose you are searching for suitable middle names to pair with Kayla for your babies, I can give you some ideal recommendations with the collection below.
Genevieve: It belongs to the list of the top 200 most popular names for girls in the US. Genevieve has roots in the Germanic and Celtic languages, and "white wave" or "woman of the race" is the meaning of this name.
Anne: This common middle name comes from Hebrew and is known as a shorter version of Channah. It means "merciful" or "favored by God". Besides America, this name is popular in Germany, Estonia, and the Netherlands.
Christine: It is widely used for girls, but you can give it to your sons. Christine is derived from Egypt and Greece. The meaning of Christine is "follower of Christ" or "Christian woman".
Elizabeth: This name has its origin from the name Elisheba of Hebrew, meaning "God is my oath". In the Old Testament, Elizabeth was the mom of John the Baptist. It's the name of many famous people like Queen Elizabeth or Elizabeth Taylor.
Abigail: This is a Hebrew-root name that means "father's joy" or "cause of joy". Abigail is a common name for intelligent girls. Some versions for men include Abel, Abbot, or Abelardo.
Jade: This is a unisex name, but it is used for females dominantly. Its root belongs to the Spanish. In this language, it means "precious green stone", and "stone of the colic" is the meaning in English.
Madeline: It is one of the 100 most common names for daughters in the United States. Madeline is a Greek-root name, which means "woman from Magdala" or "high tower". This name conveys the delicate and soft image of baby girls.
Jessica: The origin of the name Jessica is the Hebrew name Iscah. It means "God beholds" or "to behold". Jessica was the top name from 1985 to 1990 and 1993 to 1995.
Josephine: In Hebrew, Josephine's meaning is "Yahweh shall grow". At present, its popularity ranks 72nd on the list of the most popular baby girl names in the US.
Renee: It comes from French and Latin languages. It has some variations, like Renita, Rena, and Renata. Renee simply means "reborn".
What Are The Suitable Sibling Names For Kayla?
The next part contains some ideal sibling names for Kayla. To make it easier to pick, I provide the specific meanings of these names, so let's check and find your favorite names.
For Boys
If you are looking for names for your sons, you can refer to the recommendations below. The common thing about them is that they are both meaningful and show strength and intelligence.
Alexander: Alexander has its root in the Greek name "Alexandros". It is commonly given to boys in North America as it is in the top 10 popular names for males. "Protector of men" is its meaning.
Cole: This name is pronounced as "Kohl" or "pole". Cold is of Old English origin, meaning "coal black", "of a swarthy appearance", or "victorious people".
Liam: This name delivers boys' robust and manly image since it means "guardian" or "determined protector". Actually, this Irish and English name was the top choice of many parents in the 2010s.
Lincoln: It originates from an Old English name "Lynn". This name refers to "lake colony". Abraham Lincoln, Benjamin Lincoln, and Abbey Lincoln are the renowned people who got this name.
Spencer: You can meet many baby boys given this name in England, the US, Australia, and New Zealand. The Old French word "dispensier" is the origin of this name. Indeed, Spencer means "one who dispensed the provisions in affluent households" in English.
Levi: This male's name shows unity and harmony. Levi is a Biblical masculine name as it is derived from the Biblical image of Levi, the founder of the Levite tribe and the son of Leah and Jacob. Many people believe that the word "Levi" is derived from the Hebrew word "lawa".
For Girls
In case your baby is female, here are some charming and beautiful sibling names for your nice daughters.
Charlotte: This name results from the combination of French and English origins. The name that means "free" and "petite" has been used since the 1300s. Charlotte was the name of 2 nice daughters of King Charles II at this time.
Sophie: This Greek-origin name is translated as "wisdom", "intellect' or "knowledge", so Sophie is a lovely name to imply the smartness and beauty of a girl. Indeed, it is a diminutive version of the Greek name "Sophia".
Amanda: This name roots in Hebrew, Latin, and Aramaic. It ranks 475 out of 1000 popular baby girl names right now. "Worthy of love" is the meaning of this cute name in the Latin language.
Claire: Another beautiful name you can give for a cute daughter is Claire. The meaningful name's origin comes from the word "clear" in the French language. The name with "clear" and "bright" meanings was used as the priority name in the 20th century.
Audrey: This English origin name is a meaningful idea for many parents. The Anglo-Norman words "aethel" and "pryo" are the roots of this name, which means "noble" and "strength", so the meaning of Audrey is "noble strength".
Emily: Its meaning is diverse. Emily originates from the word "aimylos" in Greek, meaning "wily" and "persuasive". Also, it refers to "rival" in Latin languages. Actually, you can use the male versions "Emil" and "Emilio" for your sons as well.
The Name Of Kayla In Popular Culture
Besides being given to beautiful baby girls, Kayla appears commonly in pop culture. You can encounter it as the name of characters in comics, TV shows, stories, or books. Here are some examples:
Kayla Huntington Scavo: character in the TV show "Desperate Housewives"
Kayla Brady: character in the famous soup opera "Days of Our Lives"
Kayla Posisil: character in the movie named "Bombshell"
Kayla Vance: character on "NCIS" TV show
Kayla Robinson: character in the well-known series "House of Night"
Kayla: the main character in the "Eighth Grade" film
Kayla: character in a webcomic of Suspu "Shootaround"
Notable People Who Have The Name Kayla
Indeed, Kayla is an adorable name, so there are many famous people having this name. Let's explore some people who have the "Kayla" word in their names.
Kayla Collins (born in 1987): An American model
Kayla Noelle Ewell (born in 1985): An American actress
Kayla Pedersen (born in 1989): An American basketball
Kayla Jane Barron (born in 1987): An NASA astronaut and American submarine warfare officer
Kayla Parker (1971-2007): An American musician
Kayla Kessinger (born in 1992): A member of the West Virginia House of Delegates
Kayla Blake (born in 1963): An American actress
Kayla McCall Tausche (born in 1986): An American broadcast journalist
Kayla Hoffman (born in 1988): An American artistic gymnast
Kayla Mueller (1988-2015): An American human rights activist
Kayla Williams (born in 1976): An American writer
FAQs
Before ending this article, please look at these frequently asked questions below for more information about this name.
What Do You Think About The Name Kayla?
Do you love the name Kayla? In short, this name is suitable for your daughters. It implies the cute, kind, and affection of your babies. So, please consider it if you are about to welcome a new family member.
Suppose you still have other questions related to this topic, feel free to share them in the comment section. Also, if you love this article and find it valuable for your future life, do not hesitate to share it with other married couples. Thanks for your time!
References
[1]. datayze.com. 2022. Baby Name Uniqueness Analyzer: Kayla
[2]. popular-babynames.com. 2022. The Name Kayla
[3]. ssa.gov. 2022. The Popularity Of A Name