Are you wondering about Lydia name meaning? Find out the answer right here in this post. Many believe that the name can affect a child's future. That's why the first thing parents should do is to find information about the names they plan to give their children.
The name Lydia seems attractive initially, but the truth behind it may surprise you. This article will give parents details about this name's true meaning, origin, and popularity. Remember to read to the end of the post for my answers to questions about Lydia.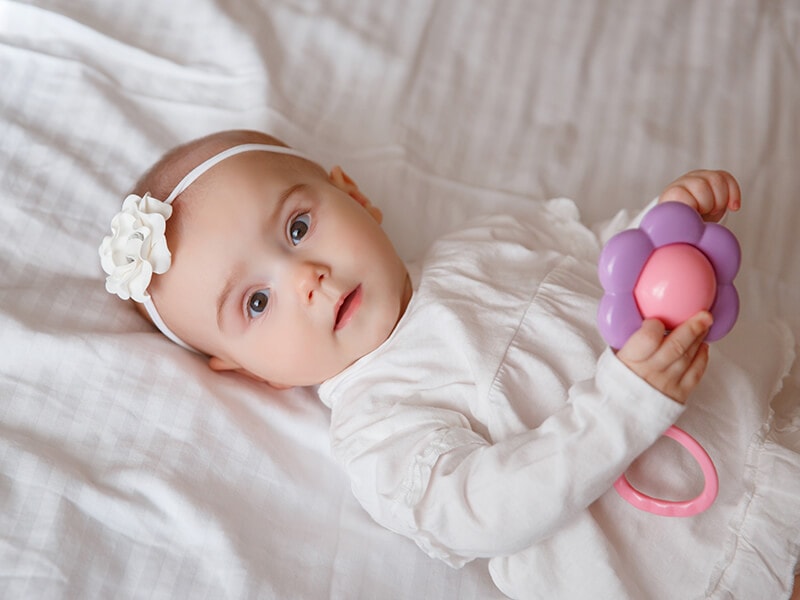 A Short Overview Of The Name Lydia
I'll give an overview of this name in a tabular form. Before jumping to other detailed sections, you can quickly read this part to get general information.
Meaning
Lydia means "beautiful one", "notable one", and "from Lydia".
Origin
Lydia originates in the Greek language and is derived from the word Λυδία (Ludia). Besides, it also refers to the name of Saint Lydia.
Pronunciation
li-dee-uh
Gender
Lydia is commonly a name for baby girls.
Popularity
Lydia has been among the top 100 most common girl names since 2011. It held the 90th position in the United States in 2021.
Variations
Lidia, Lidija, Lydie, Lidka, etc.
Nicknames
Lidi, Lids, Lady, Liddy, etc.
Similar names
Layla, Lucy, Levi, Daniel, etc.
Sibling names
For Boys: Bennett, George, Elliot, Benedict, etc.
For Girls: Eloise, Eliana, Celia, Julie, etc.
Middle names
For Boys: Bernard, Harrison, Tobias, Bridger, etc.
For Girls: Beatrice, Venice, Willow, Rosalie, etc.
What Is The Meaning And The Origin Of Lydia?
Lydia (li-dee-uh) has been long recorded as a name of Greek origin. Many people believe the name Lydia is a derived form of the word Λυδία (Ludia), meaning "beautiful one", "notable one", and "from Lydia". Lydia is a feminine version of Λυδός (Lydus).
Additionally, Lydia refers to the name of the ancient region of Western Asia Minor. That said, the place was named for a king named Lydus. Residents living in the region were Lydians, and they also use a language called Lydian. (1)
Is Lydia A Saint Name?
Besides being the name of a kingdom, Lydia is also a biblical girl name. According to the New Testament, Lydia or Lydia of Thyatira, was an agent of a purple-dye firm in Thyatira (a province of Lydia). That's why some call her "The Woman of Purple".
Since Lydia was the first person Saint Paul baptized in Philippi (a major Greek city), she became the first convert to Christianity in Europe. And some Christian denominations recognize her as a saint.
To signify Saint Lydia's level of holiness, the Orthodox Church named her "Equal to the Apostles". People also built a church in Philippi and a modern baptistry nearby the neighborhood to honor her devotion and importance. (2)
How Rare Is The Name Lydia?
Despite its Greek origin, Lydia is a beloved name in the United States. It has always remained in the top 300 female baby names since 1980. Furthermore, the statistics indicate the name is getting more and more popular.
The Social Security Administration reported that in 1980, Lydia was ranked as the 287th most popular name for females. Nevertheless, starting in 2011, it has been on the list of the top 100 most frequently used names for girls.
The number peaked in 2016 with 3618 female births named Lydia. In 2021, it dropped but continued to hold the 90th position. (3)
Is Lydia A Good Name For Boys?
Lydia is popular as a girl's name, but it doesn't mean baby boys can't bear this name. If a name meets parents' expectations, they can choose it for their babies regardless of gender.
Variations For Lydia
The name Lydia has many versions in different languages around the world. Here are some of them:
Lidia (Spanish-speaking countries and Italian)
Lidija (Slavic)
Lydie (French/Czech)
Lidka (Polish)
Lidiya (Bulgarian and Russian)
Nicknames And Names Similar To Lydia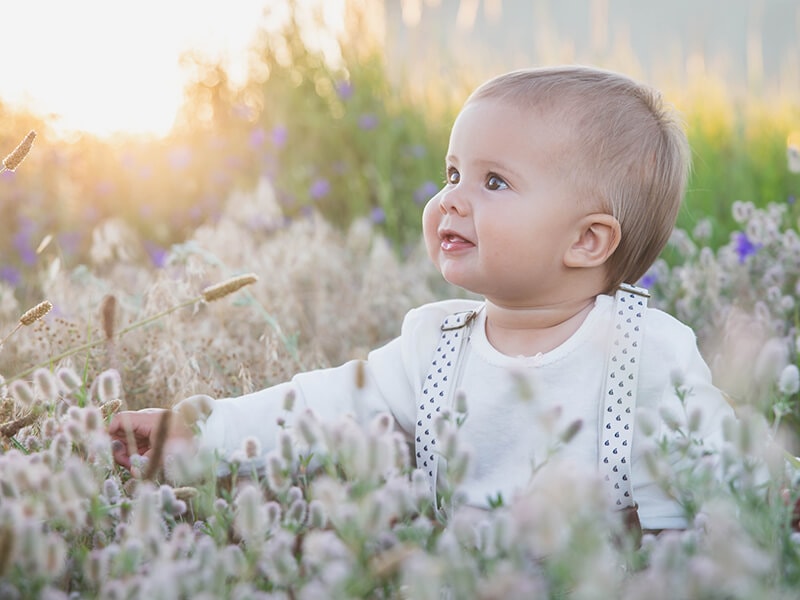 You can shorten the name Lydia in many ways to make it lovelier. These are some cool nicknames to call Lydia and to express your love to your children.
Besides, I will provide you with more options similar to the name Lydia but different in origins and meanings.
| Name | Pronunciation | Meaning | Origin | Gender |
| --- | --- | --- | --- | --- |
| Layla | lay-lah or lay-luh | Night or dark | Hebrew and Arabic | Girl |
| Lucy | loo-see | Light | Latin | Girl |
| Selena | suh-lee-nuh | The moon | Greek | Girl |
| Melina | meh-lee-nuh | Honey | Greek | Girl |
| Josiah | joh-sigh-uh or jow-zei-uh | God supports and heals | Hebrew | Boy |
| Nathaniel | nuh-then-yell | God has given and gift of God | Hebrew | Boy |
| Levi | leh-vee or lee-vie | Attached and joining | Hebrew | Boy |
| Daniel | dan-yul | God is my judge | Hebrew | Boy |
Sibling Names For Lydia
Which options should parents consider for Lydia's siblings? Let's get more name ideas in this part.
For Boys
These names below are suitable options to name Lydia's younger brothers.
Bennett: Coming from Anglo-Norman and Old French languages, Bennett is a masculine name meaning "blessed". That said, it's derived from the Latin name Benedictus.
George: This name has the same root as Lydia and is derived from the word georgios, which means "farmer" or "earthworker". It's the name of Saint George, also known as George of Lydda.
Elliot: The name has many variations, such as Elliotte, Elyot, or Elliota. Its meanings are diverse from "with strength and right", "bravely and truly", and "the lord is my God".
Benedict: Benedict is a Latin masculine name meaning "blessed". It's associated with Saint Benedict of Nursia, the founder of Western Christian monasticism.
Tristan: Tristan is a boy's name originating from Welsh with the meaning of "sad" or "sorrow". In Arthurian legend, Tristan is a knight of the Round Table.
Sebastian: The name originates from Greek and can be interpreted as "venerable" or "from Sebaste". In addition, Sebaste can refer to many places, like Sebaste in Phrygia (a town in Turkey).
For Girls
If Lydia's sibling is a little lady, you can choose one of the names below. All of them bear wonderful meanings that suit your baby.
Eloise: The girl's name indicates "healthy" and "wide". It's commonly used in many languages with different variants, like Heloisa (Czech, German, and Slovak) or Eloisa (Italian).
Eliana: "God answered my prayer" is the meaning of the name. In 2021, Eliana ranked 48th among America's most popular girl names.
Celia: Celia (pronounced as seel-yuh or see-lee-uh) is a Latin girl's name indicating "heavenly". It's also the name of an important figure in William Shakespeare's play As You Like It.
Julie: Some explain Julie means "youthful", "beautiful flower", "soft-haired", or "vivacious". It's the female variant of Julius (a Roman family name).
Eleanor: Eleanor is famous as the name of the Queen of England (the wife of King Henry II) and some notable royalty. The name conveys "shining light" and originates from Greek and French.
Laurel: It's a gender-neutral name and refers to the laurel tree (an aromatic evergreen tree). The plant has other names, such as bay tree, bay laurel, sweet bay, etc.
Middle Names To Go With Lydia
You can also look at Lydia's list of middle names, whether your baby is a girl or a boy. I also include meanings and origins to give you an overview of these names.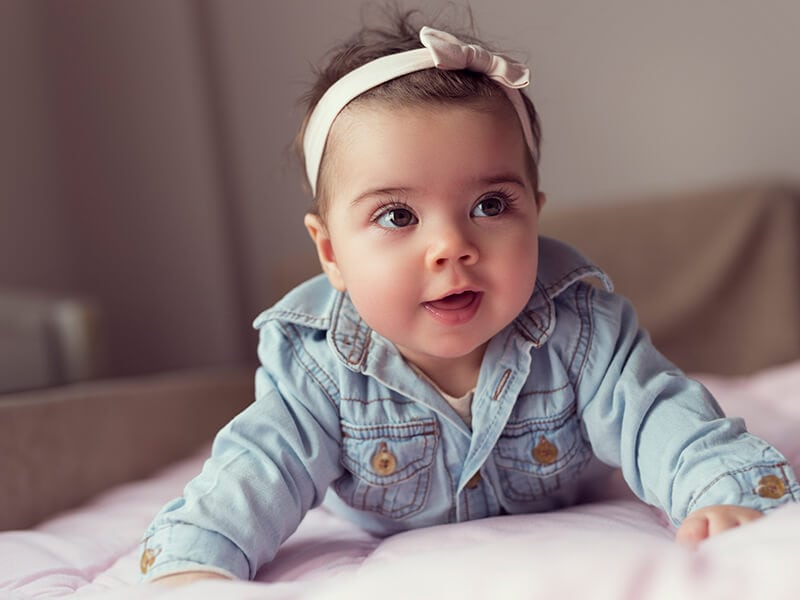 For Boys
Choosing these middle names for Lydia can make the name stronger and more masculine. Let's figure out what they are!
Bernard: With French and West Germanic origins, the name Bernard or Bernhard is a combination of two elements. They are the words bern (meaning "bear") and hard (meaning "brave" or "hardy"). You can understand its meaning as "strong and brave as a bear".
Harrison: The name simply conveys "son of Harry" or "Herry". It's also a common surname in Northern England and the United States.
Tobias: Rooted in Greek, Tobias indicates "God is good". In the Book of Tobit, Tobias, with the help of Raphael (an archangel) defeats a demon.
Bridger: Bridger can be a feminine or masculine name involving "lives near the bridge". The name has a connection with a notable American family, the Bridger family of Virginia.
James: Derived from the Hebrew name Jacob, James has the meaning of "supplanter" or "one who follows". It reminds the name of Saint James the Great (one of the Twelve Apostles of Jesus).
For Girls
Middle names for girls named Lydia are numerous. I have selected a few remarkable names to recommend to you.
Beatrice: A girl's name with Latin origins, Beatrice means "she who makes happy", "bringer of joy", or "blessings".Additionally, the name also has some variations in different languages such as Beatrix (Italian) and Beatriz (Spanish and Portuguese).
Venice: This excellent name is associated with a romantic city in Italy, Venice. It is a stylish and lovely name you can give to both boys and girls.
Willow: For nature-loving parents, Willow is a perfect name for their children since it means "willow tree". The plant is famous for its medical uses as a pain reliever.
Rosalie: In the French, German, and Dutch, Rosalie is another form of the Roman name Rosalia, which refers to "rose". Lovely nicknames for Rosalie include Rosa, Roz, Rosalie, or Rosie.
Rachel: Rachel is a female name of Hebrew origin. It's popularly known as "ewe" and "one with purity". You can find many people with this name worldwide, from America, Ireland, Israel, etc.
Persephone: In ancient Greek, people usually associate the name with the Greek goddess of spring and the Greek underworld, Persephone. Some said the name meaning is "bringer of death".
Lydia In Pop Culture
As a timeless baby name, Lydia has also been popularly used as a name for many fictional characters in popular culture.
Lydia Wickham: a character in the novel Pride and Prejudice
Lydia Deetz: a character in the film Beetlejuice
Lydia Gonzalez: a bullfighter in the film the Talk to Her
Lydia Gwilt: the femme fatale in the novel Armadale
Lydia Karenin: a former character in the soap opera General Hospital
Lydia King: a character in the novel Ham On Rye
Lydia Languish: a character in the play The Rivals
Lydia Maxwell: a character in the movie Innerspace (1987)
Notable People With Lydia In Their Names
There is an extensive list of famous people with the name Lydia worldwide. They can be poets, scientists, activists, artists, etc.
Lydia Cabrera (1899–1991): Cuban anthropologist and poet
Lydia Maria Child (1802–1880): American abolitionist, activist, novelist, and journalist
Lydia Dunn, Baroness Dunn (born 1940): Hong Kong politician
Lydia Echevarría (born 1931): A Puerto Rican actress
Lydia Becker (1827–1890): British suffragette and amateur scientist
Lydia Lamaison (1914-2012): An Argentine actress
Lydia Lazarov (born 1946): Israeli former yachting world champion
Lydia Mei (1896–1965): Estonian painter
FAQs
Here are some questions involving the name Lydia and their detailed answers. Don't skip it because you may have the same questions as below.
Lydia Is A Classic Name Of All Time
I hope this article has answered all your questions about the name. Let's comment below to express what you think about this name. You can also share this post to let others know this information and support me.
A name plays an important role in one's life. That's why parents should consider carefully and choose wisely a name for a baby. To get more ideas about baby names, don't forget that many comprehensive lists of popular names are waiting for you to discover.
Reference
En.wikipedia.org. 2022. Lydia – Wikipedia.
En.wikipedia.org. 2022. Lydia of Thyatira – Wikipedia.
Social Security. 2022. Popularity of a Name.