Knowing the Oliver name meaning and what it might tell about its bearer is crucial if that one is your future baby.
The first impression about "Oliver" that everyone can tell is its natural vibe. Oliver is a nature moniker, and the good news is that nature names have never been more popular.
If you are drawn by the name Oliver, let me tell you that you're not alone. Numerous new parents come here every day for its meanings, and like them, you should scroll down for the ins and outs of "Oliver" before deciding, too!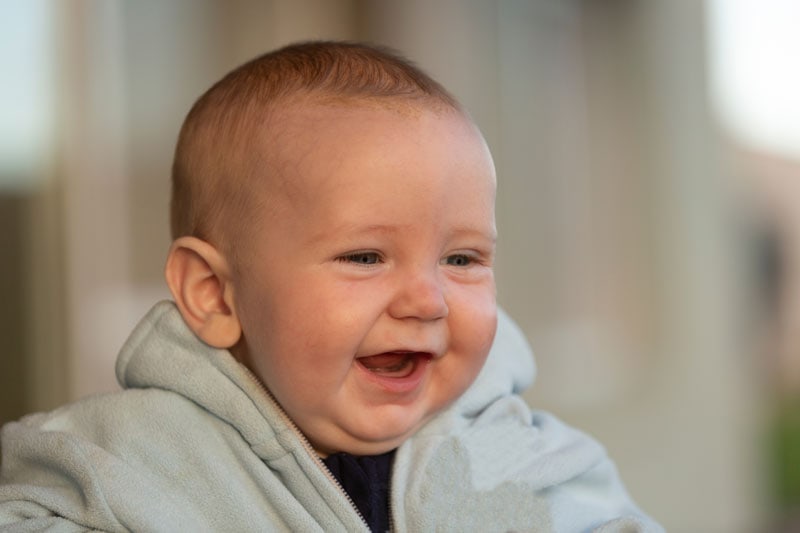 Facts To Know About The Name Oliver
Here's an overview of "Oliver" you might need before getting into the detailed info:
| | |
| --- | --- |
| Meaning | Olive tree, ancestor's descendants, elf army. |
| Origin | Latin, Old Norse, French, English. |
| Pronunciation | /ahl-i-vehr//ol-iv-er/ |
| Gender | More common as a boy's name |
| Popularity | Oliver is a wildly popular moniker for baby boys in the US recently. It was the 3rd most commonly used name in three consecutive years, 2019, 2020, and 2021. |
| Variations | Olivier, Olivér, Oilibhéar/Oilibhéir, Oilvreis, Olívio, Oliviero, Óliver, Oliwier or Oliwer, etc. |
| Nicknames | Ols, Olsy, Olv, Olav, Ola, Ole, Ollo, Ollio, Liv, Livi, Livy, Livier, Noll, Olaf, Olive, Olive Oil, etc. |
| Similar Names | Alexander, Everett, Hazel, Maple, Olaf, Oscar, River |
| Sibling Names | For Boys: Fredrick, George, Henry, Otis, Reuben, Thomas, etc. For Girls: Abigail, Isabelle, Nora, Olympia, Vivian, etc. |
| Middle Names | Lee, Logan, Ryan, Victor, Theodore, etc. |
Origin & Meaning To Know About Oliver
This old member of the US's name pool boasts multiple roots and, thus, different interpretations across cultures. One of its possible origins is Medieval British. There is a belief that the name was brought to England by the Normans.
This imported name is a cognate of the Anglo-Saxon name Alfhere, meaning "elf army/ army". But if derived from the old Norse word "Áleifr" (Olaf), Oliver means "Descendant of the ancestor".
This British name had been a favorite choice for many people in medieval England until the Restoration of the monarchy in 1660. Its popularity significantly shrunk as it was borne by Oliver Cromwell, who was responsible for the execution of King Charles I, among other things (1).
Not until the 19th century did the name find its way back to mainstream appeal (perhaps due to the influence of Oliver Twist 1838 by Charles Dickens).
Oliver can also be a Latin name. In this case, it has a close tie to "olivarius", which translates to "olive branch bearer" and "olive tree planter". An olive branch is a symbol of peace, which expresses the desire and willingness to reconcile the existing conflicts.
Which Gender Is "Oliver" Intended For?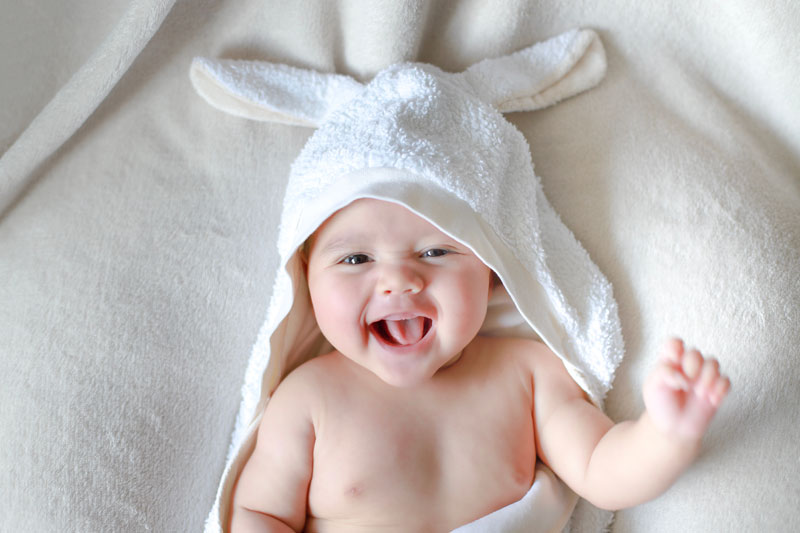 Based on popular usage, Oliver is predominantly given to baby boys. As per SSA statistics, there were 14,616 newborns in the US named Oliver in 2021, which equates to 78 in every 10,000 male births.
The number of female births named Oliver was not substantial enough to earn the name a spot in the top 1000.
Oliver's Popularity Trend Over The Years
"Oliver" had a good start on the SSA chart, ranked 95th in 1900. However, except for the intermittent rises in two years, 1901 and 1903, Oliver saw a steady decline in popularity until the late 1990s.
Nevertheless, the name has never slipped out of the top 500 choices ever since. Its lowest point on the chart was #471, recorded in 1986.
From 1995 onwards, Oliver's popularity took off again and returned to the top 100 in 2009. The name grew exponentially more popular in recent years, the first time breaking into the top 10 in 2017 before marching into the top 5 just a year later.
Oliver's best performance is in the three most recent years, 2019, 2020, and 2021, when it was the third most popular boy name in the US (2). In 2021, in particular, it was close on the heels of Liam and Noah.
As a feminine name, Oliver is far less common among American parents. The name has not been in the top 1000 most used feminine names ever since.
Common Spelling Variants Associated With Oliver
Oliver is a well-loved moniker, which means that people of different cultures might come up with many spelling variants. The most popular feminine equivalent is Olivia, with its first use dating back to 13th-century England.
Here are some other spelling alternatives that are widely used in modern times:
Olivier (French)
Olivér (Hungarian)
Oilibhéar or Oilibhéir (Irish)
Oilvreis (Scottish, Gaelic)
Olívio (Portuguese)
Oliviero (Italian)
Óliver (Spanish)
Oliwier or Oliwer (Polish)
Your Choices Of Nicknames And Similar Names To "Oliver"
If a close family member or your friend has a kid named Oliver, he's very likely got Olly or Ollie as nicknames at home. They're classic ways to call an "Oliver". However, there are also many other cool and funny options to consider:
Ols
Olsy
Olv
Olav
Ola
Ole
Ollo
Ollio
Liv
Livi
Livy
Livier
Noll
Olaf
Olive
There are plenty of monikers with a similar sounding or nature theme from a variety of languages. They are perfect alternatives if you like Oliver:
Names
Pronunciation
Meaning
Origin
Alexander
/ah-lehk-sahn-dehr/
/al-ig-zan-der/
/al-əg-zan-dər/
Defender of men; protector of men
Greek
Everett
/ev-er-ett/
/ehv-eh-reht/
/ev-uh-rit/
Strong boar, brave, brave as a wild boar
British
Hazel
/hay-zul/
Hazel tree
British
Maple
/mey-puh l/
/m-ai-p-uh-l/
Maple tree, one who lives near maple trees
British
Olaf
/oo-lahf/
Ancestor's relic, ancestral heritage.
Norse
Oscar
/os-ker/
/aw-s-k-er/
/aws-kuhr/
God's spear, champion warrior, deer lover
Irish
River
/riv-ur/
A flowing body of water
British
In case you're looking for a baby girl name, I've also handpicked some options that resemble its female equivalent – Olivia, right below.
Names
Pronunciation
Meaning
Origin
Amelia
/uh-mee-lee-uh/
/uh-meel-yuh/
Industrious, hardworking, striving, work
Latin
Emma
/em-uh/
/em-ah/
/em-ma/
Whole, universal
British
Olive
/ol-iv/
Olive tree
Latin
Ophelia
/ophe-lia/
/oh-feel-yuh/
Aid, help
Greek
Sophia
/so-phi-a/
/soh-fee/
Wisdom
Greek
Vivienne
/viv-ee-en/
/vivi-enne/
Alive, life
French
Matching Sibling Names For Oliver
What's better than to have a great team that feels more connected by their names? Get ready for the arrival of Oliver's siblings by considering these matching names.
For Son
A son following Oliver can get any of these beautiful monikers. They're all meaningful and sound great with Oliver, so it's all about your preferences:
Fredrick: This is an English version of the German male name "Friedrich". Both mean "peaceful ruler". Although not common recently, Fredrick belonged to the top 500 choices in the US until 1991.
George: If you stick to the nature theme, George is an incredibly matching sibling name. George originates from the Greek name "Georgios", from "georgos". It means "earth-worker" or "farmer", making it a good companion for the "olive tree".
George has a royal influence, too. It is the name of many English royal members, including 6 English kings. You may know about the first-born son of the Duchess of Cambridge and Prince William – Prince George.
Henry: This popular French moniker is rooted in "Henri", which is also a French name.
"Henri", however, is itself a derivation of the German "Heimeric" and means "house ruler" or "ruler of the homeland". This is a name for those born to take the lead; King Henry VIII is a shining case in point.
Otis: As a variant of the German name "Otto", Otis means "wealthy". It also has English roots and means "son of Ode". This moniker can be an inspiration for your son to pursue abundance and prosperity in his life.
Reuben: This male name comes from the Hebrew רְאוּבֵן, or "Re'uven". It translates to "behold, a son".
In the Book of Genesis, Reuben was the oldest son of Jacob (and Leah). He was also the founder of one of the twelve tribes of Israel – Reuben.
Thomas: Usually hovering within the top 50 in the SSA chart from 2000, Thomas is also a common choice.
This biblical boy name has its root in the New Testament of the Bible, where it was the namesake of one of the 12 apostles of Jesus. This Greek name means "twin".
For Daughter
Choosing a name for Oliver's sister is equally important (and head-scratching). With "Oliver" as a start, you can get some options below for naming your upcoming daughter.
Abigail: "Abigail" usually represents a cheerful woman as it means "cause of joy" or "joy of father". "Abigail" also possesses a beautiful image in the Bible if you're a parent of faith. Abigail, the wife of Nabal of Carmel, was a woman widely recognized for her wisdom and beauty (3).
Clara: With the meanings of "bright", "clear", and "famous", a girl named Clara has an inner drive to success and fame. This Latin moniker has a vintage flair to it. If you're a Doctor Who fan, I bet you're thinking about Clara Oswald, the Eleventh and Twelfth Doctors' companion.
Isabelle: Isabelle is a French variant of "Elizabeth". Spiritual meanings like "pledged to God" or "God is perfection" earn this French name considerable popularity, especially among religious families.
Isabella has other successful ingredients, including its romantic charm and melodic sound.
Nora: This feminine name is primarily traced to European roots. In Ireland, it means "honor", whereas, in French, it denotes "light". Nora can be a nickname for Eleanor or Eleanora; yet, with its classy and elegant vibe, the name is amazing standing alone, too.
Olympia: This goes as the middle name of tennis player Serena Williams' daughter. Of Greek origin, Olympia refers to "from Mount Olympus", which is home to Greek gods and goddesses.
The name is in sync with Oliver, too. It's similarly an O-starting, three-syllable name, so why don't you think about it?
Vivian: Rooted from the Latin word "vivus", Vivian simply means "alive" or "life". It's a vivid alternative to "Eva" or "Zoe" if that's what you're looking for.
The name has been still going strong since the 1900s, as it helped inspire a lively, vibrant life for its bearers.
Middle Names That Go Best With Oliver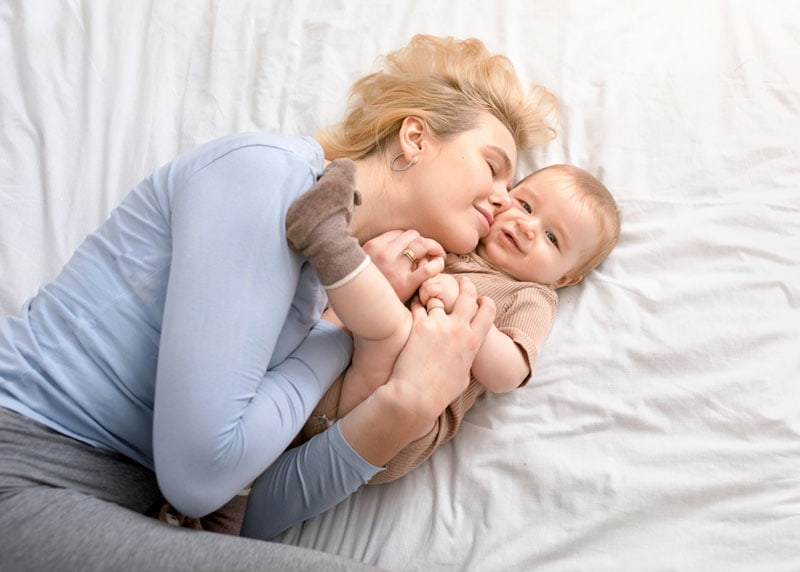 If you choose this nature-inspired name, there are many baby middle names to pair. Any of the picks below will sound compatible next to Oliver.
Lee: This short boy name comes from England and means "meadow" or "clearing". Lee is not a heavily used name in the US, which can be a bonus. On top of that, it also helps evoke the love for nature in your little monster.
Logan: Closely tied to the Gaelic word "lagan" or "lag", Logan refers to "little hollow". In Scotland, it initially went as a surname but is now better as a first name.
It comes as no surprise that the name is well-loved back in its homeland – Scotland. Yet, it's also enduringly popular in Wales and America. As per the SSA chart, Logan shot to the top 5 most used names in 2017.
Ryan: This Irish-rooted name is for the little king that will reign your heart. While the original meaning is still uncertain, Ryan's supposed interpretations are "little king" or "illustrious".
Victor: As you might guess, Victor represents "winner" or "conqueror". A boy with this Latin word in his name is capable of whatever he desires in his life.
Theodore: A baby is the most heavenly gift that any parent ever receives. Meaning "gift of God", Theodore will remind your baby how precious he is to you. Thanks to its favorable meaning, this Greek origin climbed to the top 10th most chosen names in 2021.
Oliver & Pop Culture: The Names Of Many Heroes
With such a long history (and strong performance), Oliver is a familiar name in American pop culture, too. Here are some of the most popular fictional characters named "Oliver":
Oliver: the orphaned kitten and the titular character in Disney's Oliver & Company.
Oliver Hampton: fictional character in ABC TV series How to Get Away with Murder.
Oliver Oken: Miley Stewart's best friend in the Disney Channel series Hannah Montana.
Oliver Queen: Also known as Green Arrow, DC Comics superhero and the titular character in the TV series Arrow.
Oliver the West Engine: Engine No. 11 in the children's book series Thomas the Tank Engine.
Oliver Twist: a fictional character in the book Oliver Twist written by Charles Dickens.
Oliver Wendell Douglass: Main character in the 1960s CBS series Green Acres.
Celebrities Named Oliver You May Know
Throughout history, many individuals named Oliver have made a name for themselves in art, business, and many other industries. Together these figures make a huge source of inspiration for younger bearers of this name:
Oliver Ackermann (born 1976): American rock musician
Oliver Goldsmith (1728-1774): Anglo-Irish playwright, novelist, dramatist, and poet, best known for The History of Little Goody Two-Shoes.
Oliver Hardy (1892-1957): American comic actor best known for his double act "Laurel and Hardy" with Stan Laurel.
Oliver Laurence North (born 1943): American television host, political commentator, military historian, and author.
Oliver McCall (born 1965): American American professional boxer.
Oliver Platt (born 1960): Canadian-American actor.
Oliver Stone (born 1946): American film director, screenwriter, and filmmaker.
FAQs
Before leaving, spend a few minutes checking out the answers to common questions about Oliver that will help you understand this name better
Are You Following The Trend?
Oliver is now highly favored by American parents, as the number shows. Do you want to jump on the bandwagon by naming your newborn Oliver? If you love a name that is long, trendy, and nature-themed, well, fewer monikers can rival this Oliver.
So, what is your decision? You can share with me by writing a comment in the section below. If you want to add more items to your roster, I also have many name-meaning analyses for you to consider. Please let me know if this post is useful by hitting your share button!
References
hrp.org.uk. 2022. The execution of Charles I: Killing of a treasonous king
ssa.gov. 2022. The Popularity Of A Name
jwa.org. 2021. Abigail: Bible