Understanding Renee name meaning will help you to move forward in your current name-choosing process. If you consider Renee a potential choice, knowing it from the inside out will give you the confidence to cross the name off or move it up on your roster.
Of course, the meaning is not the sole factor for either of these decisions. Look at other priorities you have in mind, too, like history, popularity, and interesting or meaningful connections with it. All of the pieces of information are presented right below.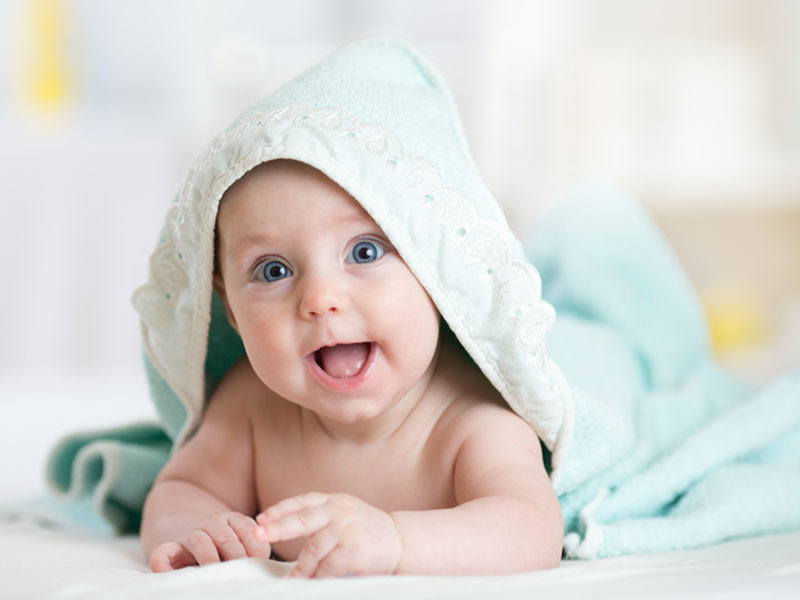 General Information About Renee
If you can't wait to know the essential facts about Renee, I've put them together in the table below:
Meaning
"Reborn" and "born again".
Origin
French and Latin
Pronunciation
/ruh-ney/

/reyney/

/re-nee/
Gender
Renee is traditionally used as a female name.
Popularity
Renee was a common girl name from 1959 to 1978, when it was among the top 100 most-used names in the US.

Over the last decade, Renee's popularity has taken a deep dive. It was the 975th most popular name in 2019 and has dropped out of the top 1000 since then.
Variations
Rena, Renia, Renae, Renée, Renate, Renáta, Renátka, Renča, Reneeke, Reneetje, etc.
Nicknames
Ren, Ree, Née, Nae, Ray, Rennie, Ren-ren, Nae-nae, Nay, Nay-nay, etc.
Similar Names
Dagny, Harmonie, Melany, Nova, Raelynn, Regina, Reyna, Ronnie, etc.
Sibling Names
For Boys: Benjamin, Cameron, Joseph, Sean, Stephen, etc.

For Girls: Celeste, Charlotte, Katherine, Harley, Merline, etc.
Middle Names
Angelica, Brianna, Madilyn, Ophelia, Valerie, etc.
What Does The Name Renee Mean?
Renee is a French feminine version of "René" since the extra letter "e" is a way to make the latter feminine based on French grammar.
"René" is a derivation of the Roman name "Renatus". The name translates to "reborn" or "born again" (with "natus" meaning "born" and the prefix "re").
Medieval Christians used this name to celebrate the resurrection of Jesus Christ or the idea of spiritual rebirth through baptism (through the Holy Spirit or water). The popularity of Renee carried through the Middle Ages, especially in its homeland – French.
One notable bearer of the name is Renée of France – a 16th-century French princess and Duchess of Ferrara.
Is It A Male Or Female Name?
According to the general French grammar rule, noun forms finishing with a double consonant plus "e" are typically feminine. Therefore, Renee is traditionally used for baby girls. The male equivalent is "René".
Is Renee A Common Name?
The name Renee has been on the Social Security Administration (SSA) chart since 1905. Back then, it was regarded as a rare name at position 919th.
Renee was outside of the top 500 for almost 20 years later. The year 1925 was perhaps a hallmark of Renee – the first time it set foot in the top 500 most-used girl names.
After that, this French name had been on an upward trajectory, becoming the 100th most popular name in 1959. It had been sitting pretty there or even higher until 1979.
Renee has gradually fallen out of favor among US parents in recent years. The last time it appeared on the SSA's chart was in 2019, at 975th. In that year, only 266 baby girls were given this name.
Popular Variants Of Renee
Renee also lends itself to many spelling variants. If you want to know whether there are any in your language, check these variations out!
Rena (English, Polish)
Renia (Polish)
Renae (English)
Renée (Dutch, French)
Renate (Dutch, French, German)
Renáta (Czech, Hungarian, Slovak)
Renátka, Renča (Czech)
Reneeke, Reneetje (Dutch)
Renee: Nicknames & Similar Names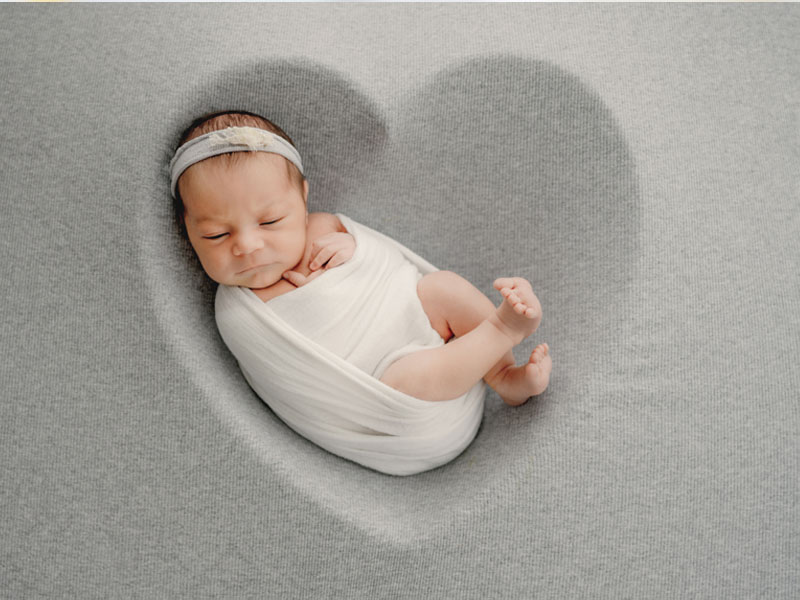 Renee doesn't come with a huge number of nicknames. However, any of these choices are adorable to use as you watch your little one grow up:
Ren
Ree
Née
Nae
Ray
Rennie
Ren-ren
Nae-nae
Nay
Nay-nay
Why not explore more options before settling on the perfect one? If you like Renee, the feminine names below might catch your eye, too. Some sound like Renee or start with "R", whereas the remaining represent a fresh beginning:
Names
Pronunciation
Meaning
Origin
Dagny
/dag-ny/
New day
Old Norse, Scandinavian
Harmonie
/har-monie/
Concord, unity
Latin
Melany
/mel-aye-knee/

/me-lany/
Blackness, dark
Greek
Nova
/noh-vuh/

/n-oh-v-uh/
New, young, chaser of butterflies
Latin
Raelynn
/rae-lyn-n/

/ray-lin/
Princess of divine light, beautiful lamb, beam of light
Hebrew, American
Regina
/regi-na/

/re-gina/

/ri-jahy-nuh/
Queen
Latin
Reyna
/r-ai-n-uh/

/rey-na/
Queen, lady, pure
Latin, Spanish, Yiddish
Ronnie
/raan-iy/

/ron-ee/

/ron-nie/
She who brings victory, bringer of victory, advice, ruler
Norse, German, Latin
Top Recommendations For Sibling Names
If you're keen on calling your next one "Renee", your options for her matching sibling names are also pretty vast and versatile. That said, to make things easier on your part, the list below only comprises the most stand-out ones:
For Sons
While not sharing the same root with the name, these classic male titles are bound to flow well with Renee:
Benjamin: "Son of the right hand" is what this long name represents. While it dates back to the times of the Old Testament, Benjamin never feels outdated. Its 7th spot on the SSA chart helps reflect that.
Two major American politicians, Benjamin Franklin and Benjamin Harrison, also give the name huge credentials. Benjamin also lends itself to many fabulous nicknames, like Ben, Benny, or Benji.
Cameron: This Scottish name means "crooked/bent nose" and is thought to start as a nickname used in an early Scottish clan. Despite its peculiar meaning, Cameron still has a coveted spot on the popularity chart (62nd place in 2021).
Joseph: A timeless and classic boy's name, Joseph rarely strayed too far from the top 20 in the SSA's chart. Of Hebrew origin, it means "Jehovah (God) shall add".
Joseph appeared in the Old and New Testaments and embodied forgiveness, kindness, and open-hearted goodwill.
Sean: Sean is an Irish variation of the ultra-popular "John". This means it makes an alternative if you're after something less heard of. Sean spiritually means "God is gracious".
Stephen: Stephen is a Greek name from the word "Stephanos". The name means "crown" and "garland".
Saint Stephen was the first Christian martyr who helped spread the gospel of Christianity (1). Steven is one alternate spelling – the birthname of the late billionaire Steve Jobs.
For Daughters
Are you having another girl on your way? Then, some potential sibling names for Renee's sisters are:
Celeste: If you seek celestial vibes, move "Celeste" up on your baby name's roster. Translated to "heavenly", this Latin name is a way to welcome your heaven-sent angel.
Charlotte: You might want to take a cue from the British royal family. Princess Charlotte of Wales is the third in the line of succession to the throne. This feminine form of "Charles" means "free man".
Katherine: Katherine, sometimes spelled Catherine, is a classically sweet name that means "pure". This is a perfect name to welcome your pure and innocent little human being. Or, it's also a way to represent your pure love for her.
Harley: Harley is nature inspired and bears the definitions of "the long field" and "hare's meadow". It was once a mostly male title until 1991 when it changed course to become a female name.
While mentioning Harley, the wicked and chaotic villain Harley Quinn might pop into the minds of DC comics' fans. Thanks to this character, the name "Harley" also took on an edgy identity.
Merline: The name "Merline" shares the same French roots as "Renee". It comes from the old word "merle", referring to "blackbird". With such a meaning, a girl named Merline is always inspired to soar higher.
Suggested Ideas For Middle Names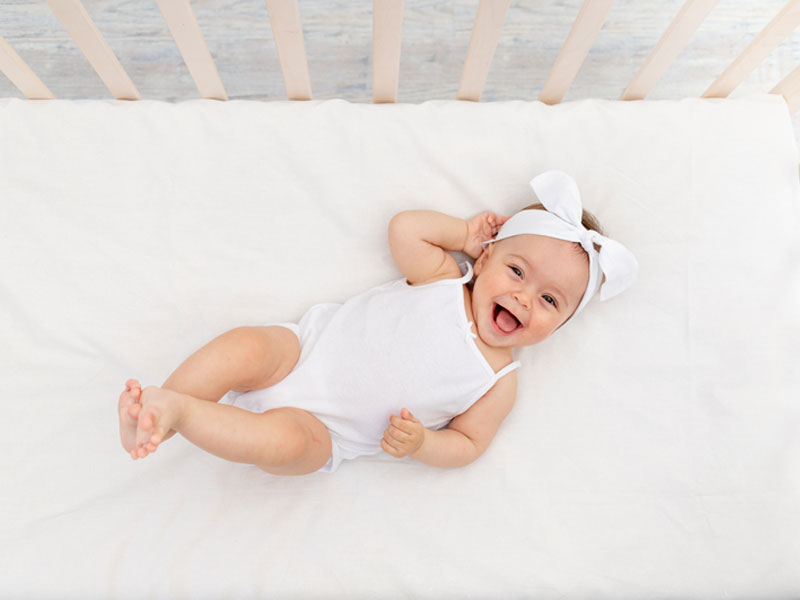 Finding the right middle name for Renee might sound equally daunting. With that in mind, I've also included some of the most coordinating options for you!
Angelica: This Latin name stems from the Latin word "Angelicus", meaning "angelic", "angel", or "messenger of God". Opting for Angelica is the best way to remind your kid that she's always an angel in your heart.
Brianna: Brianna is a sophisticated name that means "exalted", "noble", and "strong". Brianna's modern vibe might make you think it's a freshly coined name. But it dates all the way back to the 16th century (in an epic poem by Edmund Spenser).
With empowering connotations, Brianna will inspire your kid to become a strong, honorable woman.
Madilyn: Madilyn can mean "woman from Magdala" or "high tower". The name is traced back to two roots. The first is the Hebrew root, where it's a derivation of Mary Magdalene in the New Testament.
She was among the traveling companions of Jesus and a witness to his crucifixion (2). Alternatively, it can come from the British female title "Madeline". In addition, the name just rolls off the tongue, which is always a huge bonus.
Ophelia: This lovely-sounding name comes from "ōphéleia" – an ancient Greek word for "help" or "aid". Literature lovers might know the name via Shakespeare's classic tragedy Hamlet.
Valerie: V-stating baby names, like Valerie, effortless sound classic. Like Renee, this moniker also originates from French, as a variation of Valeria. It translates to "healthy" and "strong" and was borne by the 3rd-century martyr Saint Valerie.
The Use Of Renee In Pop Culture
Pop culture names, more or less, impact the naming process of many parents. Renee has also taken on several fictional identities. Here are just some examples!
Renee: a character in the farming game Harvest Moon: Tree of Tranquility.
Renée Dwyer: Bella's mother in the TV series The Twilight Saga.
Renee Montoya: a fictional character in the comics and animated series Batman.
Renee Perry: a fictional character in the TV series Desperate Housewives.
Renee "Ren" Stevens: a fictional character on the American comedy TV series Even Stevens.
Renée Rienne: a fictional character in the American thriller series Alias.
Renee Winger: a fictional character in the American TV comedy-drama series Boston Legal.
Irene "Renee" Roberts: a fictional character in the Coronation Street soap opera.
Well-Known People Named Renee
There are many famous Renees from the past to the present day. They're all successful individuals with their stories and lessons to learn from!
Renee Alway (born 1986): American fashion model.
Renee Blount (born 1957): American former professional tennis player.
Renee Doria (1921-2021): French opera singer, also known as the leading lyric coloratura soprano of her time in French.
Renee Elise Goldsberry (born 1971): American singer and actress.
Renee Estevez (born 1967): American former screenwriter and actress.
Renee Felice Smith (born 1985): American actress.
Renee Fleming (born 1959): American soprano.
Renee Geyer (born 1953): Australian singer.
Renee Montgomery (born 1986): American former professional basketball player.
Renee Nicoux (born 1951): Former French senator
Renee O'Connor (born 1971): Also known as Evelyn Renee O'Connor – American actress, director, and film producer.
Renee Zellweger (born 1969): American actress.
FAQs
This section will answer some of the most related questions about this French girl's name. If you decide to go for Renee, don't skip it to learn about more aspects of the name:
Is Renee A Worthy Choice?
When examining the baby name Renee, you should consider all sorts of aspects. Despite its receding use recently, Renee carries a beautiful connotation of rebirth, renewal, and beginning.
You can tell me your opinions about this name by leaving them in the comment box. Or if there's still something that bothers you about this name, I'm glad to discuss it with you, too. Anyway, please spread this post if you love it!
References
ssa.gov. 2022. The Popularity Of A Name.
britannica.com. 2022. St. Stephen, Christian martyr.
en.wikipedia.org. 2022. Mary Magdalene.