There are numerous things relating to Madison name meaning you are unaware of. In this article, you will get a full explanation of the name's popularity, origin, and whether it is suitable for boys or girls.
There are many ways to interpret the meaning of Madison since it has many explanations in different languages. So read this article to the end to get the most comprehensive view of the name.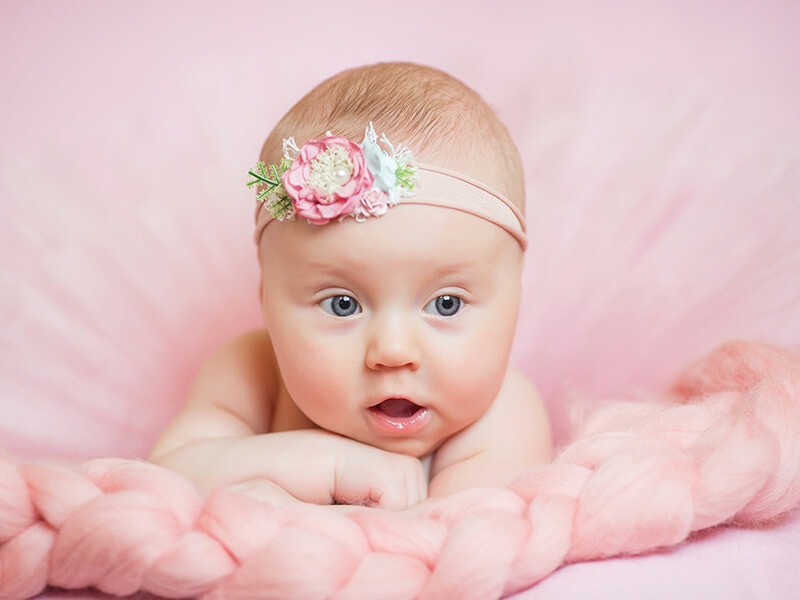 The Overview Of Madison
Before jumping to the detailed parts, you can have a quick glance at the Madison overview here.
Meaning
Madison is widely acknowledged as the "son of Matthew".
Origin
It was first a popular English surname, but since 1984 it has become a favorite given name in the United States.
Pronunciation
mad-uh-suhn
Gender
It's a unisex name, but parents frequently choose it for girls.
Popularity
From 2001 to 2002, Madison was ranked the second most popular girl name. It was the 29th most common name given to girls in 2021.
Variations
Maddison, Madisson, Maddyson, Madyson, Madisyn, etc.
Nicknames
Mad, Maddy, Mads, Mado, Madin, or Madda
Similar names
Madelyn, Madeline, Mackenzie, Addison, Cameron, etc.
Sibling names
For Boys: Noah, Ryan, Ethan, Austin, Jacon, etc.
For Girls: Amelia, Jessica, Olivia, Charlotte, Taylor, etc.
Middle names
For Boy: Kingsley, Koa, Phoenix, Rylan, Lux, etc.
For Girls: Isabel, Danielle, Claire, Georgia, Annabel, etc
The Meaning Of The Name Madison
Madison (pronounced mad-uh-suhn) was originally an English surname. It's a variant of Mathieson, which means "son of Matthew". On the other hand, some assume that Madison means "son of Maude", which relates to the name Maddy – a pet form of Maude.
After the release of the American fantasy romantic comedy movie Splash in 1984, Madison gained huge recognition in America as a given name. The movie was about a mermaid falling in love with a human. She takes the name Madison after seeing a Madison Avenue sign.
Daryl Hannah successfully took the role of Madison and won the Best Actress Saturn Award for the movie. That's proof of the audience's admiration for this character. As a result, from a surname rooted in England, Madison quickly became a popular girl's given name in the US.
Is Madison A Masculine Or Feminine Name?
The success of Splash in 1984 has enormously contributed to the popularity of Madison for baby girls. Nevertheless, Madison is also a common name for boys. So, I can assume that it's acceptable for males and females.
Surprising Statistics Regarding Madison's Popularity
In 2021, the Social Security Administration reported that Madison had risen to the top 30 most common girl names. It became the top 2 most frequently used names for girls in 2001, and the number reached its peak in 2002 with 21,773 female births named Madison.
The popularity of the male name Madison is quite less common. The highest rank was 628th in 1995. As of 2004, the number has fluctuated but remained in the top 1,000 names for boys in the United States (1).
In general, Madison hasn't lost its popularity since the movie's release. Most parents still love to choose this name for their children regardless of the babies' gender.
Name Variations of Madison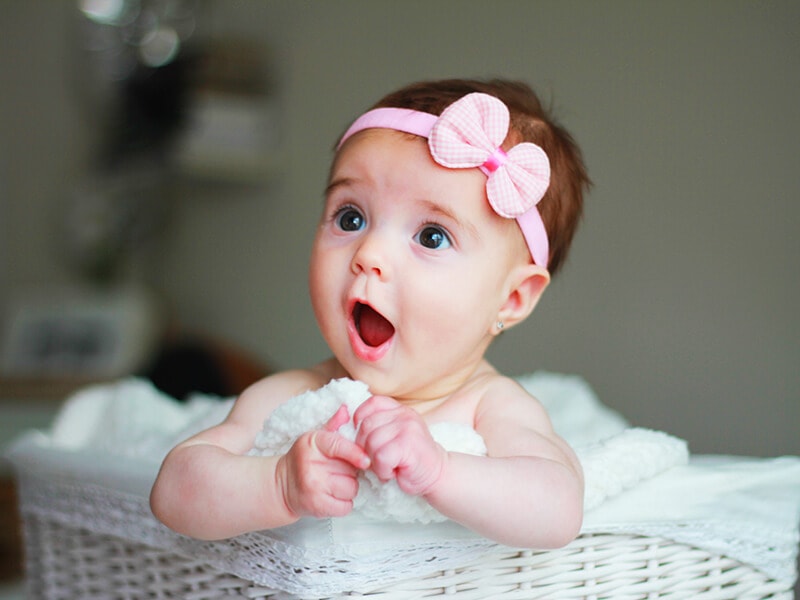 There are a couple of name variations for Madison, which are likely to be pronounced similarly. The majority of these names have English roots, including:
Maddison
Madisson
Maddyson
Madyson
Madisyn
Matheson
Other Cute Ways To Call Madison
Madison is a cool name itself, but there are some cute nicknames that you can use to call your baby:
Mad
Maddy
Mads
Mado
Madin
Madda
Similar Names To Madison
Are you thinking of other names that are similar to Madison? These name suggestions below are similar to Madison's and bear excellent meanings.
| Names | Pronunciation | Meaning | Origin |
| --- | --- | --- | --- |
| Madelyn | mad-eh-lihn | High tower | Hebrew |
| Madeline | mad-eh-luhn | Woman from Magdala | Greek |
| Mackenzie | mac-ken-zee | Son of Kenneth | Scottish |
| Addison | ad-eh-suhn | Son of Adam | English |
| Cameron | kam-er-uhn | Crooked nose | Scottish |
| Madigan | mad-ih-guhn | Little dog | Irish |
| Mason | may-suhn | Stone worker | English |
Sibling Names for Madison
I've compiled a list of Madison's siblings' names and meanings. Let's see which names sound fantastic with Madison and meet your expectations!
For Son
Consider these names for Madison's brothers. They all have wonderful meanings that may create a bond between siblings.
Noah: It's a Hebrew-rooted name meaning "repose" or "rest". The name was the third-most-popular boy name in Australia in 2013 (2).
Ryan: Originating in Irish, this name means "little king" or "illustrious". The old spelling of Ryan was Rían and Rian.
Ethan: This is a meaningful name for boys indicating "firm", "enduring", and "long-lived". You can find this name mentioned several times in the Hebrew Bible.
Austin: This masculine name is a short form of Agustin. Its meanings are "great", "magnificent", and "majestic".
Jacob: It's notable as a Hebrew masculine given name widely interpreted as "to follow, to be behind" or "to supplant, overreach".
Tyler: The Old English name involves the ones who lay tiles or bricks, also known as "house builders", "tiler or tile maker".
For Daughter
These recommendations will help you choose a beautiful name for your little princess.
Amelia: Name your child Amelia if you wish her to become an "industrious" girl who strives to fulfill her dream.
Jessica: The name is familiar for its special meanings, "God beholds" or "to see before". It's also a fictional character in William Shakespeare's The Merchant of Venice.
Olivia: This name is only popularized thanks to a character in the play Twelfth Night, written by William Shakespeare. Some say Olivia means "peace".
Charlotte: Being a feminine form of Charlot, Charlotte is well-known as "freeman" or "petite". Nicknames for Charlotte can be Charlie, Lotta, or Cherry.
Taylor: Originating in French, it comes from the word tailleur (tailor). It is also a common family name in the United Kingdom, England, and Wales.
Samantha: "God has heard", "name of God", and "flower" are some of the common meanings of Samantha. Besides, it is also a renowned male name involving the God Saman in Sri Lanka.
Middle Names That Sound Great With Madison
If you still haven't decided on the middle name for your child, let me help you with some suggestions below. They not only sound great with Madison, but the meanings are fantastic as well.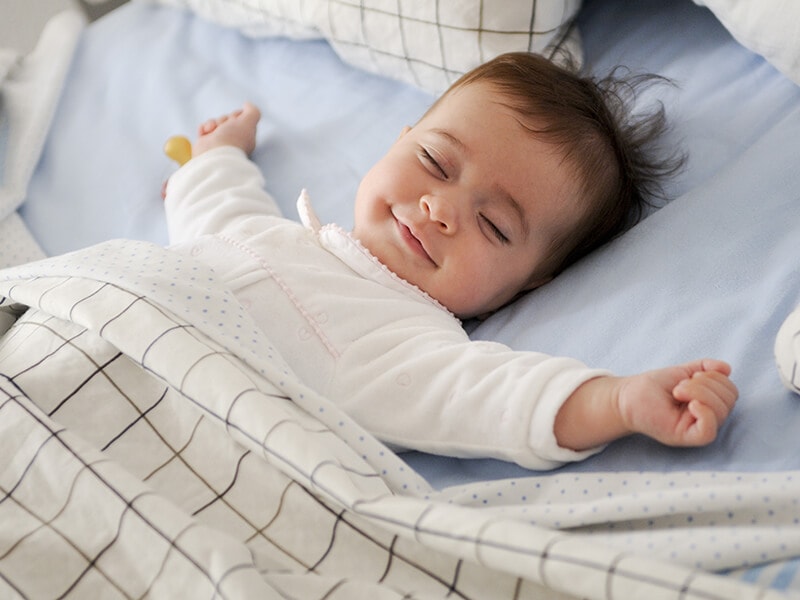 For Son
Suggestions below are masculine or gender-neutral middle names that sound fantastic with Madison.
Kingsley: Deriving from the Old English language, Kingsley means "from the king's wood" or "glade or meadow".
Koa: This is a Hawaiian name for boys, meaning "warrior", "brave", "fearless", and "bold". Koa is also a common flowering tree in the Hawaiian Islands.
Rylan: It's a unisex name indicating "the place where Rye is grown". Rylan can be understood as an "island meadow".
Lux: With its origin in Latin, it's no longer a strange name with the meaning of "light". Similar names for Lux can be Lex, Lenox, or Luke.
Kennedy: In the Irish language, Kennedy translates to "helmet-headed". Naming a child with Kennedy is also a way to honor the 35th President of the United States.
Phoenix: Phoenix is a Greek mythology baby name with a symbolic meaning of "immortality", "renewal", "regeneration". Phoenix also translates to "dark red".
For Daughter
The list of middle names in Madison for girls is countless. Here are several options for parents to consider.
Isabel: As a Spanish female name, Isabel is a variant of Elizabeth, standing for "pledged to God" and "God is my oath".
Danielle: It's a beautiful French name for girls and a variant of Daniel. "God is my judge" is what the name conveys in Hebrew.
Claire: Claire means "clear" or "light" and is native to France. Although the name is now a popular girl name, it was once well-known as a masculine name when spelled without the letter "e" at the end, as in Clair.
Georgia: Georgia is a feminine form of George, meaning "farmer" or "agriculture". Name variations of Georgia are Georgina, Georgiana, Giorgia, etc.
Annabel: Meaning "grace" in Hebrew and "beautiful" in French, Annabel is a lovely middle name for your little sweetie.
Zoe: Zoe or Zoey translates to "life" in Greek. It is not only common in the United States but also in Canada, New Zealand, Mexico, Belgium, and other countries.
Madison In Pop Culture
Madison is a frequently used name in television series, movies, comic books, and even video games. Here are some examples:
Madison: a mermaid in the film Slash in 1984
Madison Wolfsbottom: a character in the animated film Clifford's Really Big Movie
Madison Jeffries: a character in the comic book Alpha Flight
Madison Clark: a protagonist in the TV's series Fear The Walking Dead
Madison James: a businesswoman in Days of Our Lives
Madison Rocca: the Blue Ranger in the series Power Rangers Mystic Force
Madison Taylor: a character and costume designer in the Cardcaptor Sakura English dub
Madison Paige: a fictional character in the video game Heavy Rain
Influential People With The Name Madison
You'll be surprised after figuring out that an array of renowned people have Madison in their names. Let's find out who they are!
With Madison As A Surname
Can you guess who bears Madison in their surnames? Let's check how many people you know on this list!
James Madison (1751–1836): America's fourth president
Dolley Madison (1768–1849): Wife of James Madison
George Madison (1763–1816): Governor of Kentucky
James Jonas Madison (1884–1922): American Navy commander
Joe Madison (born 1949): American political activist and radio talk-show host
Ts Madison (born 1977): American actress, entrepreneur, and LGBT activist
With Madison As A Given Name
The collection of famous people with Madison in their given name is endless. Here is a few of them:
Madison Bumgarner (born 1989): Major League Baseball pitcher
Madison Cawthorn (born 1995): American politician
Madison Grant (1865–1937): American lawyer, eugenicist, and conservationist
Madison E. Hollister (1808–1896): Justice of the Idaho Territorial supreme court
Madison Anderson (born 1995): Miss Universe Puerto Rico 2019 and Miss Universe 2019 1st Runner-Up
Madison McReynolds (born 1993): American actress
FAQs
This part provides you with more detailed information about the name Madison. There will be interesting facts you should know before naming your child.
Madison Is A Beautiful Name For Every Child
In a nutshell, parents can choose Madison to name their boys and girls. It's a fantastic name with impressive meanings in many languages, including "son of Matthew", "gift of God", or "son/daughter of a mighty warrior".
Are you impressed with this name? Let me know your answer in the comment section below. If you find this post helpful, don't forget to share it on social media to help other couples have more naming ideas for their babies.
References
Social Security. 2022. Popularity of a Name.
En.wikipedia.org. 2022. Noah (name) – Wikipedia.