What is the true Owen name meaning? If you're stumbling on this question, it's pretty sure that Owen is currently competing for the prime spot on your name roster. Owen is a charming, timeless name with its fair share of rises and falls in popularity throughout history.
Yet, there's one thing one can say: this adorable name, along with other similar pals like Logan, Rowan, and Bowen, has seemingly become a new fad in recent years.
Whether it's the rising trend, your fondness for O-starting names, or whatever reason has landed you here, let's check out all the fascinating aspects of the name Owen before making your decision.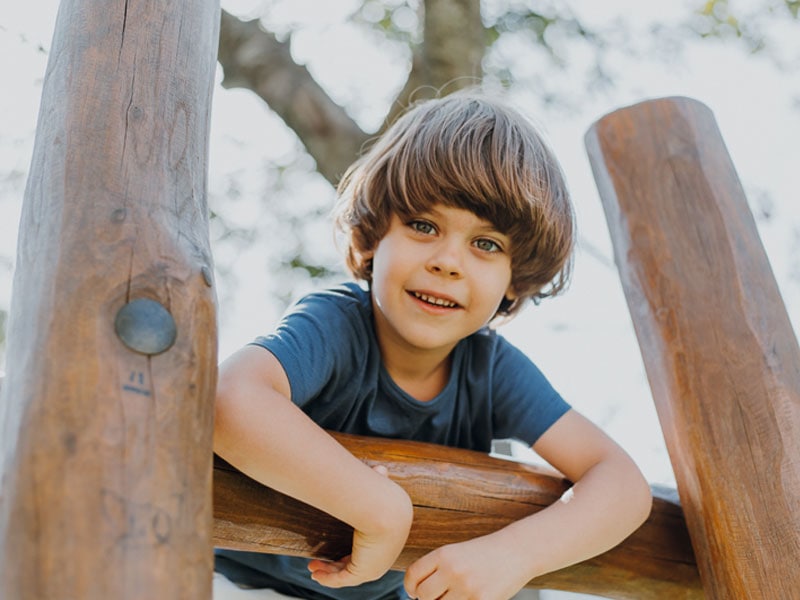 Brief Facts To Know About Owen
Check this table for key details about Owen before learning the name from the inside out:
Meaning
"Youthful", "well-born", "noble", "young warrior", and "born of the yew".
Origin
Welsh and Irish
Pronunciation
/o-in/

/o-wuhn/

/o-win/

/o-uhn/
Gender
Owen is most frequently chosen for males.
Popularity
Owen has been on an upswing in popularity in recent times. According to Social Security Administration data, the name has risen from moderate use at the end of the 20th century to 22nd place in 2021.
Variations
Yauhen, Eugen, Evžen, Eugène, Geno, Eugenio, Eugeniusz, Eugênio, Eugen, Uxío, Eugen, Eugenius, etc.
Nicknames
O, Oh, Wen, Owie, Ennie, etc.
Similar Names
Aiden, Boden, Colin, Ethan, Holden, Nolan, Oliver, etc.
Sibling Names
For Boys: Alexander, Benjamin, Connor, Liam, Logan, etc.

For Girls: Amelia, Charlotte, Claire, Megan, Olivia, etc.
Middle Names
Anthony, Bennet, Elliot, Joseph, Stephen, etc.
Owen – Origin, History & Meanings
There are two possible etymologies of this name. Owen is supposedly derived from "Owain" – a medieval Welsh name that means "well-born", "noble", and "young warrior".
Owain is a name of honor and valor, borne by a legendary Welsh prince in the 6th century – Owain ap Urien. He was known as the son of Urien, king of Rheged, and fought along his father's flank during the war with the Angles.
This historical figure later inspired another royal Owain (or Ywain) in Arthurian legends. Sir Owain was depicted as a brave young Knight of the Round Table.
On the other hand, Owen is also connected to the name "Eòghann"; in this case, it adopts an Irish identity. Eòghann, and thus Owen, similarly means "born of the yew". This tree in Celtic and Irish cultures holds a high status (as much as the oak tree).
Is Owen Exclusively Reserved For Boys?
Owen has long served as a predominantly male name. If you're expecting a baby girl, its female equivalents like Eowyn and Owena are the way to go.
Yet, in case you've already set your heart on this legendary name, just go for it. You won't be the first one, as American sing-songwriter Michelle Branch already named her daughter Owen Isabelle in 2005.
Is Owen A Common Name?
Owen has seen a notable upswing in modern times. This Irish/ Welsh name is no stranger in the US. It was in moderate circulation in the early 20th century, moving in and out of the top 200 choices.
From the mid to late 1900s, Owen's popularity slowly but surely declined. Its lowest point is at 524th, recorded in 1970. However, at the turn of the new century, Owen moved into fashion again. This is partially due to the modern preferences for two-syllable, n-ending names.
Owen first time cracked into the top 100 in 2002 and then into the top 50 in 2010. It has been a consistently upward trend to put the name at 21st in 2019 – its highest position ever since.
In 2021, the name took one step backward to the 22nd. However, Owen is likely on its way to the top 20th very soon.
Name Variants Of Owen Across Cultures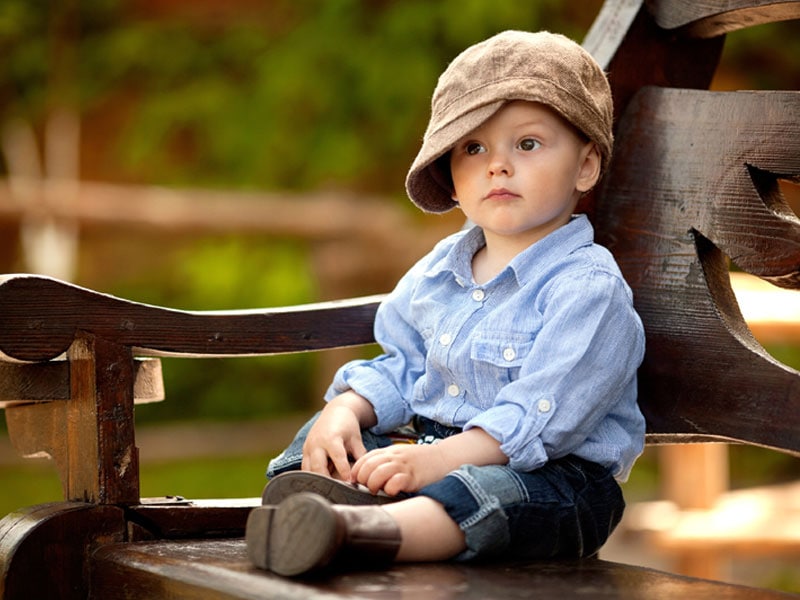 Names that derive from Owen are broad and diverse. As centuries progressed, there have been more and more offshoots from Owen worldwide. Let's check out how many choices you have in your language.
Yauhen (Belarusian)
Eugen (Greek)
Evžen (Czech, Greek)
Eugène (French, Greek)
Geno (Greek, Italian)
Eugenio (Italian, Spanish)
Eugeniusz (Polish)
Eugênio (Portuguese)
Eugen (Romanian)
Uxío (Galician, Brazilian)
Eugen (German, Croatian, Romanian, and Slovak)
Eugenius (Latin, Greek)
Nicknames And Similar Names
With its inherent brevity and cuteness, Owen might not need the accompaniment of any nickname. That said, if you still want something short and more intimate to call your child at home, Owen does offer the potential to create a few spunky pet names:
Names
Pronunciation
Meaning
Origin
Aiden
/ay-duhn/

/ai-d-eh-n/



/ay-dən/

Little fire, illuminated, bright
Gaelic, Turkish, and Persian
Boden
/bo-den/

/b-oh-d-uh-n/
One who brings news, shelter
Scandinavian, German, and British
Colin
/kol-in/
Cub, whelp, pup, people of victory
Gaelic and Scottish
Ethan
/ee-th-in/

/ee-thuhn/
Strong, firm, safe, enduring, solid
Hebrew
Holden
/hol-den/

/hold-en/

/hohl-duh n/
From the hollow in the valley, deep valley
Australian and British
Nolan
/n-oh-l-uh-n/

/noh-luhn/
Champion
Irish
Oliver
/awl-ih-vuhr/

/ol-i-ver/

/oh-l-ee-v-eh-r/
Olive tree, the descendant of the ancestor
British, Germanic, and Latin
Some Inspirations For Sibling Names
As far as the inspiration for naming kids after Owen, this list will offer you some fantastic choices. Let's look at the breakdown of their meanings, roots, and other facts to see what stands out the most to you!
For Sons
These masculine names will make a harmonious combination with Owen. They're all familiar faces in the US, but have you known their meanings yet?
Alexander: Alexander, which translates to "defender" or "warrior", is a name that has remained popular throughout decades (1).
It's a name with glory, associated with Alexander the Great, who profoundly altered the course of Asian history with his conquests. Later, renowned men like Hamilton, Fleming, Graham Bell, and Pope added to the name's allure.
Benjamin: A name stepping out of the Old Testament, Benjamin refers to "son of the right hand".
Benjamin was the youngest of the twelve sons of Jacob who led the Israelite Tribe of Benjamin. Such a long name lends itself to many spunky nicknames, including Ben, Benjie, and Benny.
Connor: Thanks to its friendly pronunciation, Connor is a favorite Irish boy name in the US. Primarily translating to "lover of hounds", it's a cute option for a boy who'll grow up to love his furry friends.
Liam: Liam is another Irish title, meaning "helmet of will", "protection", or "strong-willed warrior". This shortened form of "Uilliam" has been the number 1 choice for American parents for five years straight. So, it doesn't need much introduction!
Logan: Logan is a surname-turn-first-name that has been climbing fast recently. It comes from Scotland and represents "little hollow".
Logan also appears frequently in pop culture. The most notable is the mutant character Wolverine (Logan) in the popular X-men series.
For Daughters
While not similarly rooted in Welsh or Irish, these girl names are tried-and-true options for daughters after Owen.
Amelia: Amelia somehow manages to be vintage and modern simultaneously. Thanks to the similar pronunciation, it can be a refreshing alternative for the heavily-used "Emily".
Amelia is thought to come from the Latin root "Amal", meaning "work". The name, therefore, can be loosely interpreted as "hardworking" and "industrious" – a virtue that can help a girl go far in life.
Charlotte: Charlotte boasts several royal credentials. Notably, the birth of Princess Charlotte in 2015 has added extra hype to it. On the popularity chart, the name was only behind Olivia and Emma.
As a feminine version of another royal name – "Charles", it means "feminine", "petite", and "free man".
Megan: Pearl is a gemstone that exudes elegance and opulence. If you love it, Megan, denoting "pearl", is a lovely choice. This Welsh feminine name is derived from Meg, which is Margaret's pet name.
Claire: Claire represents "clear" and "bright" and originates from French. Much like Owen, the name has seen revived popularity just recently, sitting leisurely at the 59th in 2021.
Calling your girl by the name Claire can show how much she brightens your life with her presence.
Olivia: Olivia comes with a huge vintage charm that traditional parents will adore. Originating from the Latin spelling "oliva", it refers to "olive", "olive tree", and "peace".
Records about Olivia's use exist as early as the 13th century. Though it received a major boost from William Shakespeare's novel Twelfth Night in the 17th century, it was not until recently that Olivia became the number 1 choice on the popularity chart.
Ideal Middle Names If You Choose Owen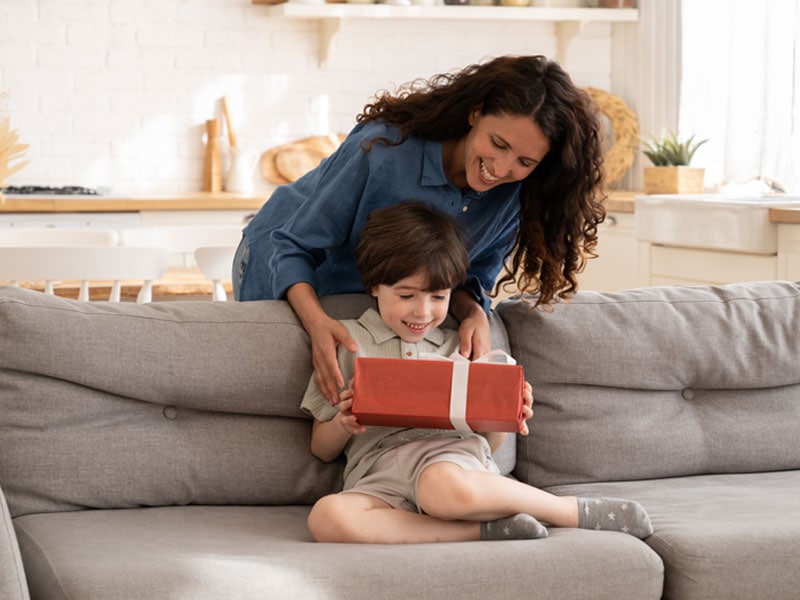 Middle-name options are abundant for Owen, as parents can pick anything at their will to pair with it. Yet, if you need some inspiration, below are lovely middle names that sound great together with Owen.
Anthony: While experts have yet to pinpoint the exact origin of Anthony, the name is commonly interpreted as "priceless one" and "highly praiseworthy".
This ever-popular name has been used constantly since the early 1900s. Therefore, there's a great number of celebrities sharing it. This list includes actors Anthony Quinn, Antonio Banderas, and Anthony Hopkins.
Bennet: Bennet is an adorably dapper old-fashioned name. This British name dates back to as early as the 12th century and means "blessed". Being the family name of the central characters in Jane Austen's Pride and Prejudice, Bennet is a stellar choice for literature lovers.
Yet, if you're not one of them, calling your boy Bennet can simply show how blessed you feel having him in life.
Elliot: As an anglicized form of Elijah and Elias, this elegant goes with the meaning "Jehovah is God". Standing at 169th in 2021, Owen strikes a nice balance between the oh-so-popular and the unusual.
While this Hebrew name wasn't mentioned in the Bible, one of its originals, Elijah, was the title of a faithful prophet (2).
Joseph: Joseph is deeply rooted in the Bible. In the New Testament, Joseph was Virgin Mary's husband and, thus, Jesus's legal father.
Yet, long before that, it was also written in the Old Testament's page as the title of the favored son of Jacob. This significant Hebrew name means "Jehovah shall add" or "He shall add".
Stephen: Stephen is a quintessentially Greek name that means "crown" and "garland". The name carries significant weight among Christians as Saint Stephen is highly revered as the first martyr of Christianity.
It was also born by the British King, Stephen of Blois, whose reign lasted from 1135-1154. So, your boy will be hugely inspired by those wearing the crown before him.
Fictional Characters Named Owen
The name Owen is frequently used not only for real people but also for fictional characters in TV series and books. Here are some examples that prove the strong presence of the name in pop culture:
Owen: a main protagonist in the animated series in Total Drama series.
Owen Grady: an animal behaviorist and the main character in the Jurassic World trilogy.
Owen Hunt: a character in the medical drama TV series Grey's Anatomy.
Owen Meany: the titular character in the novel A Prayer For Owen Meany by John Irving.
Owen Milgrim: the main protagonist on the Netflix series Maniac.
Owen Milligan: a character in the drama series Degrassi.
Owen Morello: a character in the TV drama series One Tree Hill.
Owen Salinger: the youngest child from the 1994 TV series Party of Five.
Owen Sleater: a member of the IRA in the crime drama TV series Boardwalk Empire.
Notable Owens That You Might Know!
Although not extremely popular, Owen has had considerable appeal throughout the decades. Thus, a long list of honorable men sharing this name might have heard of:
Owen Bradley (1915-1998): American songwriter, musician, and record producer.
Owen Franks (born 1987): New Zealand rugby player.
Owen Jones (born 1984): British columnist, journalist, and political commentator.
Owen Hatherley (born 1981): London-based British journalist and writer.
Owen King (born 1977): American author and son of reputed author Steven King.
Owen Roberts (1875-1955): Former Associate Justice of the United States Supreme Court who served the country from 1930 to 1945.
Owen Wilson (born 1968): American actor.
Owen Wister (1860-1938): American writer known for initiating western fiction with the novel The Virginian.
Owen Willans Richardson (1879-1959): British physicist and Nobel Prize winner in Physics in 1928.
FAQs
Besides basic information about this Welsh name, I've also addressed some of the most frequently asked questions related to it. Let's take a look!
Owen – A Welsh Name Back In Vogue Again!
Owen is now stepping into a new era of thriving, and more and more parents are picking it for their newborns. A lovely name that denotes strength, nobility, and cultural aspects at the same time, it more than deserves such recognition.
Share your thoughts about Owen if you've reached the end of this article. If you're still not sure it's a perfect fit, there are also many other name analyses on this site for your consideration. Before leaving, please hit the share button if you enjoy reading this post!
References
ssa.gov. 2022. Top Names Over the Last 100 Years.
nationalshrine.org. 2021. Elijah: A Faithful Prophet in a Time of Adversity.