If you want to learn about Isaiah name meaning, I'm glad to lend you a helping hand. When naming a newborn, parents always want to nail the most striking name to help their kids stand out.
In case you're currently considering Isaiah, let's move on to the next step. Understanding the true meanings behind the name and see if you want to go with it or not! I've also included other essential facts about this name so you can make an informed decision!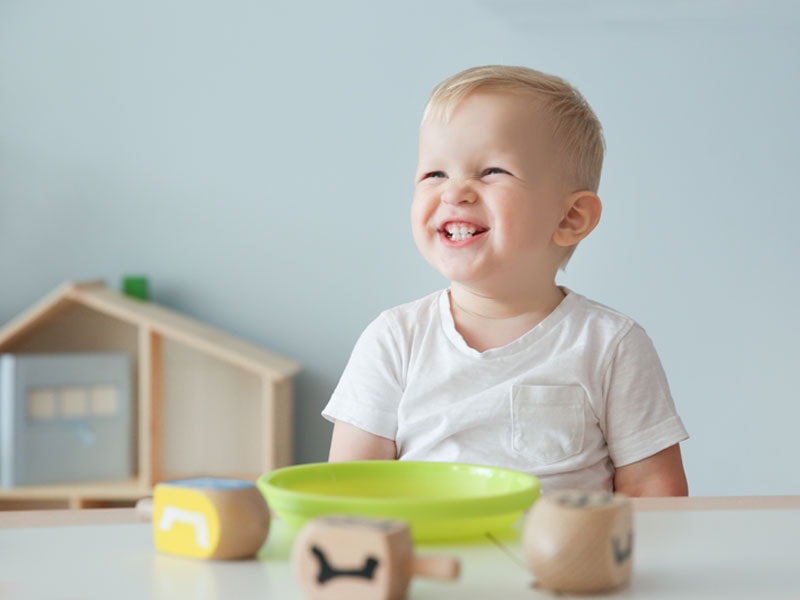 About Isaiah: Brief Facts You Need To Know
You might want to check this overview first before proceeding to the elaboration of Isaiah's meanings:
Meaning
"Yahweh is salvation", "God is salvation", and "God saves".
Origin
Hebrew
Pronunciation
/eye-zay-uh/
Gender
Isaiah is a historically male name.
Popularity
Isaiah was once a neglected biblical name for many decades in the US. It did make it to the popularity chart as a boy name but never entered the top 100 most-often-used names until 1996.

Isaiah almost slipped out from the chart in 1967 (at 982nd). It seems that this Hebrew name is back in favor, and its 2021's ranking of 56th reflects that.
Variations
Esaiah, Essaiah, Isaia, Isaya, Isayah, Isia, Issia, Iziah, Izaya, Ikaia, Izaiah, etc.
Nicknames
Aye, Ezzy, Iah, Iz, Izzi, Izzy, Sai, Za Za, Zah, Zay, Zaya, etc.
Similar Names
Amos, Ezekiel, Ezra, Ira, Isadore, Ivan, Micah, Zaine, etc.
Sibling Names
For Boys: Daniel, James, Micha, Matthew, Luke, etc.

For Girls: Emma, Hannah, Isabelle, Salome, Sophia, etc.
Middle Names
Arthur, Ashe, Grayson, Irving, Oliver, Richard, etc.
The Historical Journey Of Isaiah & Its Actual Meanings
Isaiah comes from the Hebrew language. This male title goes back to the Old Testament and originates from the Hebrew phrase "Yəšaʿyāhū" or "Yeshayahu".
The element "yesha" means "salvation", while "yah" is short for "Yahweh" – a word referring to the Hebrew God. Therefore, this phrase translates to "Yahweh is salvation", "God is salvation", and "God saves".
Isaiah is a biblical name widely adopted in the Bible. There are five figures with this name in the Old Testament. The most prominent one is the Israelite Isaiah, regarded as one of the greatest prophets of the Bible (1). There's even an Old Testament book named after him.
This major prophet predicted the birth of Jesus (or "Messiah" in some sources) and brought hope to the people of Israel during times of adversity.
What Gender Is Isaiah Mainly For?
Throughout history, Isaiah was mainly chosen for males. It's mainly due to its attachment to the male biblical figure – Isaiah the prophet. Isaiah is rarely used as a girl name, and it hasn't cracked the top 1000 most common names in the US with this role.
The Popularity Of Isaiah Over Time
Isaiah is a biblical name that has been in circulation for thousands of years. Nevertheless, not until two recent decades did it break into the top 100 most used names in the US.
Specifically, Isaiah first landed in the top 100 in 1996, when it jumped from the previous year's 109th to 71st. The name has kept climbing and joined the top 50 most-used names at the turn of the century.
According to the updated Social Security Administration (SSA), Isaiah occupied 56th on the popularity chart in 2021 (2). Therefore, Isaiah is a male name in frequent use in the US in modern times.
Isaiah & Its Spelling Variants In Other Languages
Isaiah doesn't have many international variations. It does have two spelling alternatives in the US – "Ikaia" (from the Hawaiian language where the numbers of the alphabet are quite limited) and another "Izaiah" (with the "z" replacing "s" in the original).
On the contrary, Jewish cultures have developed a slew of variants based on the name Isaiah:
Esaiah, Essaiah, Isaia, Isaya, Isayah, Isia, Issia, Iziah, Izaya (Hebrew)
Ikaia (Hawaiian)
Izaiah (American)
Nicknames And Similar Names To Know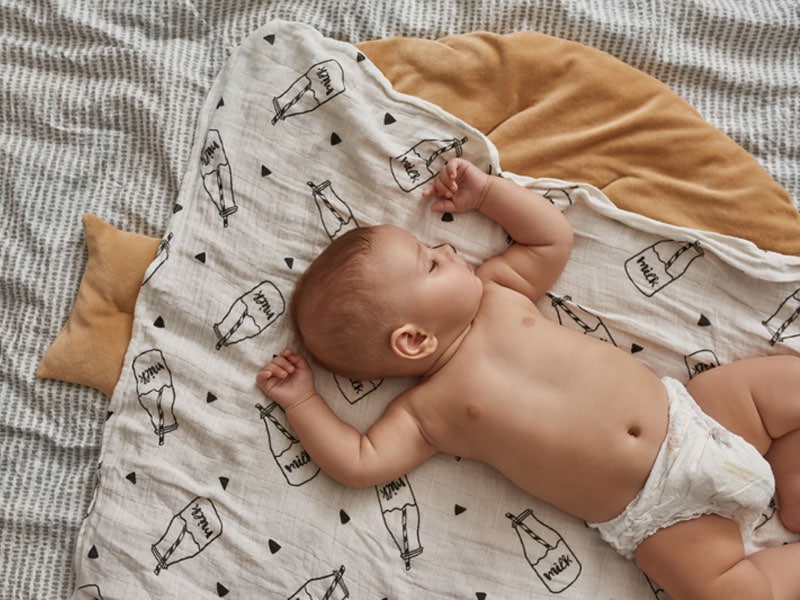 Isaiah boasts so many super-sweet nicknames that you might struggle to pick just one for your kiddo!
Aye
Ezzy
Iah
Iz
Izzi
Izzy
Sai
Za Za
Zah
Zay
Zaya
Below are some male titles that sound like Isaiah or come from the same Hebrew/Bible roots. If you like Isaiah, consider these names, too!
Names
Pronunciation
Meaning
Origin
Amos
/ey-muh s/

/a-mos/
Carried by God, to carry, borne by God
Hebrew
Ezekiel
/e-zee-kee-uhl/

God's strength, God strengthens

Hebrew
Ezra
/ehz-ruh/

/ez-ruh/

/eh-z-r-ah/
Help, helper, Yah helps
Hebrew
Ira
/ih-r-aa/

/ahy-ruh/
Watchful, watchful one
Hebrew
Isadore
/ih-z-ih-oo-r/

/iz-i-dawr/

/isidore/
Gift of Isis
Greek, Arabic
Ivan
/ee-vahn/

/ee-v-ah-n/
God is gracious
Russian, Hebrew, Slavic
Micah
/mic-ah/

/mai-kuh/

/mee-kuh/
Who is like God
Hebrew
Zaine
/zai-ne/
God is gracious, beautiful
Hebrew
Top Sibling Name Ideas For Isaiah
Having another kid on your way means you're finding yourself in another head-scratching name-picking process. Yet, if a baby named Isaiah has opened the way, why not choose something a bit matchy:
For Sons
Like Isaiah, these masculine titles are deeply rooted in religion. This means they can effortlessly sound amazing next to Isaiah.
Daniel: Similarly to the Hebrew language, Daniel means "God is my judge". The tale of Daniel in the lion's den also carries lessons to tell your kid about.
In the Bible, thanks to his faithfulness to God, Daniel remained intact after being thrown into the lion's den. If you want to raise your boys faithfully and spiritually, Daniel and Isaiah make for a great duo.
James: James is a biblical name that means "supplanter" or "replacer". This Hebrew name is always in vogue and was the 5th most popular pick in 2021.
If you choose James for your boy, he might be proud to share his name with several inspiring men. This includes King James VI, President James Buchanan, James Taylor, and James Earl Jones.
Micha: If you're someone who shies away from the ultra-common, Micha is worth considering. It's an under-used alternative to the mega-popular "Michael". Like Michael, the name represents the rhetorical question, "Who resembled God?".
Matthew: Matthew is similar to Isaiah in multiple ways. It's a biblical name – Matthew was an apostle of Jesus. In addition, there's also a book in the New Testament bearing this name. "Gift of God" and "gift of Yahweh" are the definitions of this classic name.
Luke: This short masculine name derives from the Latin "Lucas". Both are interpreted as "light-giving" or "man from Lucania" (a region in southern Italy).
That said, Luke was also mentioned in the Bible. Luke the Evangelist is a first-century Greek physician credited for writing the third Gospel of the New Testament.
For Daughters
If you still haven't settled on a solid title for the next girl, here are some nice suggestions that flow nicely with Isaiah.
Emma: In Old Germanic, Emma means "universal" and "whole". The name's use has skyrocketed in recent years, partially thanks to the Friends sitcom. Even before that, Emma was the titular character in Jane Austen's 1815 novel (3) .
Hannah: Traditional parents will love a bit of old-fashioned flair from Hannah. Derived from the Hebrew "Channah", this feminine name means "favor" and "grace".
There are many different ways to spell it, too, such as "Hana", "Hanna" or "Chana". Yet, none of these versions can beat the magnetic Hannah in terms of popularity.
Isabelle: This charming, romantic name is a French version of "Isabel". You can interpret the name in several ways, but all are spiritually connected.
Some of the most common translations are "God is perfection", "pledged to God", "God is my oath", "God of plenty", and "my God is bountiful".
Salome: Salome is a Hebrew girl's name still far off the beaten track. It hasn't returned to the top 1000 after 1908, making it a unique option.
This Hebrew name means "peace", reflecting the parents' hope that their kid will grow up in a peaceful and harmonious environment. Salome was a follower of Jesus and mother to his two disciples John and James in the Bible.
Sophia: Sophia is a classic name that evokes a sense of femininity. Of Greek origin, it means "wisdom" – a quality that any parent hopes their offspring can possess.
Top Suggestions For A Middle Name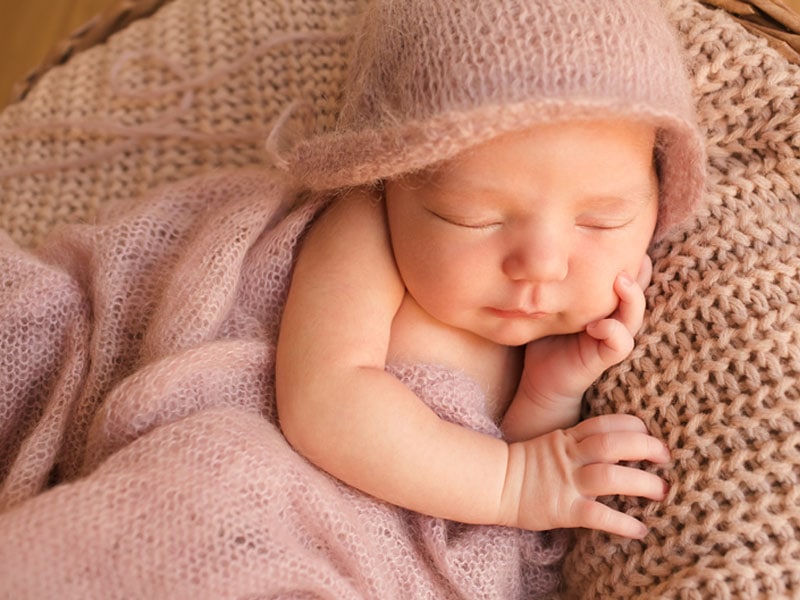 Isaiah is already striking in its own right. Yet, for parents who love to have a middle name to help their kid extra special, the followings are highly recommended:
Arthur: Arthur is a name with differing interpretations. It can mean "strong as a bear", "Thor, the eagle", or "stone". Anyway, all of them are pointing to the same thing – strength.
This Celtic name also evokes the image of the legendary 6th-century King of England, King Arthur, and his quest for the Holy Grail.
Ashe: Ashe is a unique twist to the classic British names "Ashley" and "Ashton".
It represents the "ash tree", which is regarded as a guardian tree for the Vikings and the Gaels. Thus, this nature-inspired name is a great option if you come from either of these roots.
Grayson: Grayson is a British name that means "Son of a gray-haired man" or "son of a steward". In the Old English period, stewards were often the elder advisors who oversaw estates.
Irving: Irving is both a British and Scottish name. It began as a Scottish surname, directly pointing to the eponymous River Irvine in Dumfriesshire. Thus, its later interpretations are also tied to nature: "green water/river" or "sea friend".
Oliver: Oliver has made a darling appearance everywhere, from literature to pop culture. It's borne by a well-loved hero from Charles Dickens's novel Oliver Twist.
The name was also one of the most popular names in 2021, as per the SSA chart. Translating to "olive tree", this male title symbolizes peace and harmony.
Richard: Throughout history, there have been a few Kings named Richard on the British throne. This fact lends the name a flair of royalty. With the meaning of "hardy" and "powerful", the name is an apt choice for a strong-willed little human being.
Fictional Characters Named Isaiah!
Isaiah is not a name that you often see or hear in pop culture. There are only a handful of characters in novels, TV shows, or other works of art bearing this biblical name:
Isaiah Edwards: known as Mr. Edwards, a fictional character on the TV series "Little House on the Prairie".
Isaiah Bradley: a character in the TV series The Falcon and the Winter Soldier by Marvel Comics.
Isaiah Lewin: a fictional character in the 1995 American drama movie "Losing Isaiah".
Isaiah Morton: a fictional character appearing in Season Five of the historical drama TV series Outlander.
Isaiah "Zay" Babineaux: a fictional character on the comedy TV series "Girl Meets World".
Renown People Named Isaiah
The name is inspiring and empowering not only in its definitions and biblical stories about the prophet Isaiah. There's no lack of modern talents and stars of this name:
Isaiah Berlin (1909-1997): Russian-British political theorist, philosopher, and historian of ideas.
Isaiah Buggs (born 1996): American footballer.
Isaiah Koech (born 1993): Kenyan long-distance runner.
Isaiah Jackson (born 2002): American basketball player.
Isaiah McKenzie (born 1995): American football wide receiver and return specialist who plays for the Buffalo Bills of the National Football League.
Isaiah Mustafa (born 1974): American actor.
Isaiah Thomas (born 1989): American professional basketball player.
Isaiah Toothtaker (born 1981): American rapper, tattoo artist, and designer.
Isaiah Washington IV (born 1963): American media personality and actor.
FAQs
If you still have concerns about Isaiah, I hope all the related queries below will help you out. Let's check them out before leaving!
Isaiah: A Name Of Hope And Optimism
If there's one thing the name Isaiah teaches its bearers, it should be learning to be optimistic and have faith during times of hardship. With meaningful definitions, this Hebrew male name has been in continual use for thousands of years.
If you think Isaiah is an appealing choice in the category of biblical names, I hope this post can assist you in making the decision. Are there any related concerns about Isaiah's meaning? Don't hesitate to drop them below. And please hit the share button if this post is helpful to you.
References
worldhistory.org. 2022. Isaiah.
ssa.gov. 2022. The Popularity Of A Name.
britannica.com. 2022. Emma, novel by Austen.